Travel Visa Information: Types, Requirements, and How to Apply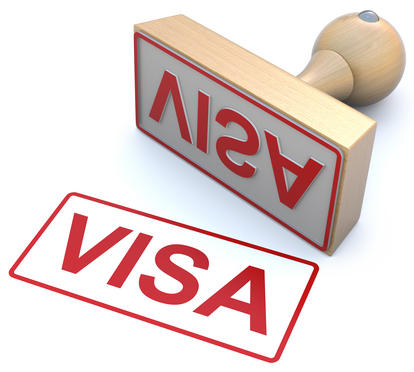 A travel visa, also called an entry visa, allows you to enter into a foreign country for a specified amount of time. A travel visa is not the same as a passport. While you will need a valid passport to travel internationally, it is only one of the travel documents required to enter a foreign country. If a valid visa is a requirement, trying to enter a country without one will result in denied entry.
A visa is a travel document that can serve multiple purposes such as:
Defining the purpose of your travel as a foreign national
Certifying how long you are legally allowed to remain in the host country
Attesting that you can financially support yourself for the duration of your visit
Identifying the business associates and/or permanent residents who may be hosting or supporting you during your stay
There are many foreign countries where no visa is required to visit. Some countries that do require an entry visa issue it upon the visitor's arrival. Most countries require you to apply for a travel visa in advance.
Each travel visa process has its own application, required documents, and wait times. So, if a visa is required, you will want to start the visa application process as soon as possible to avoid delays to your travel plans.
Travel Visa Requirements Vary by Type and Country
Your visa requirements will vary depending on your destination country and the visa type you need. The most common types of nonimmigrant visas are:
Most tourist visas are valid for 90 days from the date of arrival.

The length of the business visa will usually vary depending on the type of business activity it is granted for.

Work visas can be issued for short stays or multiple years depending on the host country's laws and the nature of the applicant's employment.

Study visas are usually issued only for the specific duration of the student's educational program.

Transit visas are special cases and, as such, are typically only valid for a short period and do not permit the holder to leave the transit area of the airport or other transportation hub.
Getting the right visa for your intended travel is very important. Failing to comply with the terms of your visa can and will result in deportation back to your home country.
Multiple Entry Visa
In some cases, a visa applicant may need to enter, leave, and reenter a foreign country. Since most visas are only valid for a single entry, this means foreign nationals would need to reapply for a new visa before each visit. When you consider the wait times associated with getting travel documents, this can be very inconvenient.
Depending on the entry requirements of the country you plan to visit, you may be eligible for a multiple-entry visa that will allow you to reenter the country more than once. In most cases, you will need to provide evidence that you need a multi-entry visa. Some countries require you to complete a separate application and provide additional documents to prove that you meet the eligibility requirements.
Once issued, multiple entry visas can typically be used without any limit on how many times you leave and re-enter the country. That said, most countries limit the duration of each stay. Typically, this can be anywhere from 30 days to up to three months (90 days).
The reason for these limits is to prevent visa holders from overstaying their welcome on a nonimmigrant visa. A multiple-entry visa is not intended to be a way of circumventing the rules set by a nation's immigration services for permanent residence.
How to Get a Travel Visa
If a travel visa is one of the foreign entry requirements for the places you plan to visit, you need to obtain it from the appropriate embassy or consulate office. Most foreign consular representatives are located in major cities in the United States such as New York, Houston, and Los Angeles. There are also a large number of embassies in Washington, DC. Some countries allow you to submit a visa application by mail, others require a personal appearance, and some even require a visa interview.
If you choose to apply by mail, be sure to account for processing time. Just like applying for a new passport, there can be a lengthy wait time before you receive approval for your visa application. Once processed, your travel document and supporting documents will be mailed to you.
Many countries now offer an online visa application. The amount of processing time involved with getting a visa online will depend on the destination country's visa requirements and the efficiency of their systems and bureaucracies. At best, you may receive an evisa instantly. At a minimum, you will eliminate the wait time associated with mailing your application and materials or delivering them in person to an embassy or consulate.
As soon as you receive your travel visa, check for mistakes. Errors can cause problems at ports of entry and should be corrected before you travel. Attempting to use a visa that contains errors could result in being turned away at your port of entry.
What If I Need a Travel Visa Fast?
U.S. passport and foreign travel visa expediting services are helpful if you need to get your visa fast or if you do not have time or the means to submit the application yourself. You can request expedited service online and let the expeditor deliver the application to the embassy or consulate for a reasonable fee.
One reputable visa expediting service that we highly recommend is iVisa. They are experienced visa expeditors with tens of thousands of strong, positive ratings on TrustPilot. If you need a visa quickly, or you just need some extra support through the visa application process, iVisa can help ensure you get the proper visa for your trip and get it as soon as possible.
If you are in a rush, the tool below can help you determine your specific visa needs as well as get you started on the application process
So, Do I Need a Travel Visa?
Again, not everyone will need a visa for every destination country. A passport valid for the duration of your trip may be sufficient for visa-free travel to many countries. Some countries require a passport valid for up to six months but still do not require passport holders to obtain any type of visitor visa.
Below is a directory of some of the most popular travel destinations and their visa requirements. For country-specific travel visa information, click on the appropriate link below.
Note: This is not an exhaustive list, so it is best practice to reach out to the consulate or embassy of your destination country to be sure you comply with their most up-to-date travel document requirements.
Click the link to
get your visa quickly
.
For country-specific travel visa information, click on the appropriate link below.
More Travel Visas
---
In a hurry? Get your travel visa quickly.
Need more help? Visit our
visa FAQ page
or use the search box below.