Business Visa Information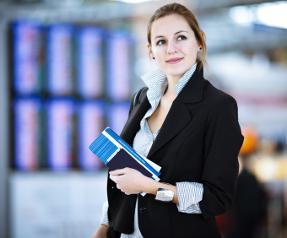 A business visa allows you to engage in commercial activity in another country. Ninety-eight countries in the world require a business visa.
Most countries have the following business visa requirements in common. » passport with at least 6 months validity remaining; » recent passport photo; » copy of your round trip ticket or signed letter from a travel agency with confirmed round trip booking; » appropriate business visa application form completed; » business visa fee payment. Two more business visa requirements that many countries have are a letter from the company you work for stating your intended purpose for the trip and a letter of invitation from someone in the country to be visited. You can apply for your business visa yourself. Depending on the individual requirements and location of the country's embassy, you could face parking problems, large crowds and long lines. Many embassies request that you not call them about your application so you won't be able to track your progress. Errors or incomplete information on your business visa application form can result in denial of your visa and delay in your plans. The best way to avoid the crowds, the lines and the difficult parking is to contract an expediting service to process your busines visa. There are many online. Besides doing the legwork for you, they offer personalized service and online tracking. We have reviewed twenty-one services and found one that stands out from the rest. They offer excellent service and a great guarantee for fees that are below the competition. In a hurry?
Get your business visa fast
. Choose the country you plan to visit from the list below.
Popular Destinations That Require a Business Visa
More Countries Require a Business Visa
In a hurry? Get your travel visa quickly
.
Expedite Your Passport Now!
Click to Call for Expedited Service!