US Passport Renewals - How to Renew Your Passport as Quickly as the Same Day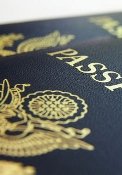 Applying for a
US Passport renewal
is much easier than getting a new passport because there are fewer documents to submit and you can send the application by mail. You are not required to appear in person unless you need to travel within 2 weeks and want to get the process expedited at a regional processing agency. Getting your passport renewed fast is essential if your departure date is within 30 days, especially if you need to obtain a travel visa. You can get expedited service by mail in up to 3 weeks or submit the renewal form at a regional center for faster service. An alternative for individuals who have difficulty scheduling an appointment or are unable to travel to an agency is to use the services of a registered courier to get
expedited passport renewals
for you.
Apply to renew a passport using Form DS-82 if your previously-issued passport meets all the following requirements:

It is not
significantly damaged
and can be submitted with the application;

It was issued when you were age 16 or older;

It was issued within the past 15 years;

It was issued in your current name or you can legally document your name change;
If you do not meet the criteria, you cannot apply to renew your passport by mail. You need to submit the application for a new U.S. passport (Form DS-11) and supporting documents in person at an application acceptance facility.
Steps to Get a U.S. Passport Renewed
Step 1: Complete Application DS-82
Step 2: Gather Supporting Documents
Step 3: Package and Send

1
Complete Passport Renewal Application Form DS-82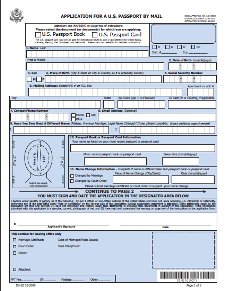 The first step to renew a passport is to complete the appropriate application form. The are a couple of ways that you can accomplish this.
Complete Form DS-82 Offline
Download, print and then fill out the application offline.
Use black ink
to do this. It is important that you
write legibly
or it could lead to printing errors in your passport that would require you to apply for corrections.
Download Passport Renewal Form
Complete Form DS-82 Online
While it is not possible to renew a passport online, you can complete the renewal application form online and print it for mailing or submitting at a processing center. If you have connection problems while trying to complete the online form or one of your answers is not accepted, it will be necessary to download the passport application using the link above.
Application for Passport Renewal Online
There are a total of 6 pages. The first 4 pages contain instructions and important information about the renewal process. The 2 pages that are to be filled in have an estimated time of 40 minutes to complete but most applicants finish much faster.
2
Gather Supporting Documents
There are few supporting documents that are required. First of all, you must send your
most recent valid or expired passport
. Your passport will be invalidated and returned to you. If it is damaged or mutilated in any way, you cannot use this form but, rather, must appear in person to apply. You also need to submit a recent
passport photo
that has dimensions of 2 inches by 2 inches. Applicants whose names have been legally changed need to submit evidence of this fact. Acceptable documents to
prove a legal name change
include a marriage certificate, divorce decree, adoption certificate or court order. The document you submit must be an original or a certified copy. It will be returned to you.
3
Package and Send Passport Renewal Form and Supporting Documents
Place the completed form and supporting documents in a protective packaging such as a Tyvek envelope. Include payment for the
passport renewal fee
and any optional fees you might request. Checks should be made out to the Department of State. Write both the full name and date of birth of the applicant on the front of the check. The address you send the package to will depend on how quickly you want the passport renewed. Routine processing of applications is currently taking
approximately 6 to 8 weeks
.
Standard Service (If you live in CA, FL, IL, MN, NY, or TX):
National Passport Processing Center
Post Office Box 640155
Irving, TX 75064-0155

Standard Service (If you live in any other state or Canada):
National Passport Processing Center
Post Office Box 90155
Philadelphia, PA 19190-0155

A request for
fast passport renewal by mail
takes 2 to 3 weeks
Address for Expedited Service:
National Passport Processing Center
Post Office Box 90955
Philadelphia, PA 19190-0955

Click here for expedited passport renewal courier services
Click for expedited passport courier service in 24 to 48 hours!
.
Expedite Your Passport Now!