Passport Corrections - How to Correct Errors in a Passport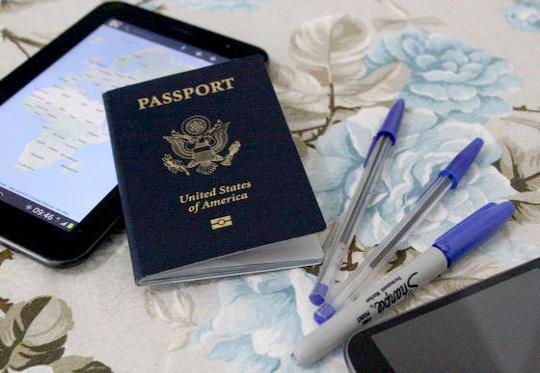 Passport Services issues millions of passports each year. A small number of these passports get issued with mistakes that need to be corrected. Fixing these errors is important so that you can travel internationally without a problem.
The most common types of passport errors that need to be corrected include the printing mistakes, incorrect information, and spelling errors listed below.
misspelled name
incorrect gender
defective electronic chip
duplicate page numbers
printing misalignment
pages out of sequential order
Most of these defects are issues that happen during the passport printing process. It is rare that an application for a passport is processed if the applicant makes a name or gender error.
In about every case, it's the federal passport office's fault, not yours. For this reason, there is no cost to get a passport mistake fixed. Follow the steps below and get a corrected replacement passport issued.
Unfortunately, there is still processing time involved. You can expect a corrected passport application to take as long as the current wait time for an expedited passport. This is currently approximately a two-month wait for this service. So, when you spot a mistake, time is of the essence.
How to Get a Passport Mistake Corrected
The procedure for correcting passport errors requires you submit the form and documents listed below.
The passport book or card containing the error
A signed statement explaining the error
Acceptable evidence showing the correct data (if the error is on your personal data page)
A new passport photo (if it has been over 90 days since the passport was issued)
If it has been
less than 90 days
since your passport was issued, send to the agency which processed your passport application.
If is has been over 90 days, please send to the address on the DS-5504 form.
TIP: On the outside of the envelope, write "Urgent Attention: Correction."
One thing you need to consider is the fact that passports with printing errors are not returned to the applicants. This may be disappointing if you want to keep your passport as a souvenir because it has memorable visas or entry and exit stamps in it. Your only choices are to continue using the passport (errors and all) until it expires or apply for a new passport. If you submit it for correction, you will not get it back.
Again, there is no fee to get your passport corrected if requested at any time while the passport is still valid.
When you submit a DS-5504 to correct a passport printing error, your request for a correction to your passport is processed as an expedited service. This means your new, corrected passport should be delivered to you within approximately 2 months (or whatever the current wait is for expedited passport sevice).
Using two-way express mail can help speed things up, but it comes at an additional cost.
What is the Fastest Way to Get a Passport Corrected?
If you need a passport corrected urgently, you have 2 options:
Visit a Regional Passport Agency - If you want to get a corrected passport in less than 2 weeks, you can visit a Regional Passport Agency. You will need both an appointment and the time to do so.

While the reissued passport will be free, there are many other costs associated with visiting a Regional Passport Agency on your own that you must consider.

Get Help from a Passport Expediting Service - Hiring a passport expediter can simplify the process of getting a passport corrected. These courier services can get you your fixed passport as quickly as the same day. This saves you the time, expense, and stress of having to visit a Regional Agency on your own.

If you live far from the 26 available Regional Passport Agency locations, or if you simply do not have the ability to get to one, a passport expediting service is your best option.

Based on our over two decades of experience helping readers with their passport and travel document issues, be sure to check out our recommendation for the best passport expediter in the U.S.
When Should You Report a Passport Error?
In theory, there is no limit to how long you have to report a mistake on your passport. That said, you should take steps to fix a passport mistake as quickly as you can. An incorrect travel document ruin your travel plans. It is also worth noting that it takes weeks, sometimes months, for a passport correction application to be processed.
If you report a mistake on your passport within one year of receiving it, a corrected passport book or card is issued at no cost. The new, corrected passport is valid for 10 years from the date it is issued.
This isn't the case if you wait longer than a year to report a passport error. While you can still get a corrected passport for free, the reissued passport will only be valid until the expiration date of the original, incorrect passport.
Can You Travel With a Passport that Has Errors?
It is usually possible to travel internationally with a passport with minor mistakes. Larger issues like an incorrect name, unreadable text, photo issues, or misprinted personal information are cause for concern.
So, while there's a chance you can travel with an incorrect passport, it's a significant risk. All the expenses and time invested in your trip abroad could go up in smoke if your passport is denied. You will likely be left footing the bill for cancelled plans and/or emergency passport correction services.
The smart decision is to take the steps to correct passport mistakes as soon as you discover them. Having a correct, valid passport is too important.
Top 5 Questions About Expedited Passport Couriers