RFID - Radio Frequency Identification Chips in U.S. Passports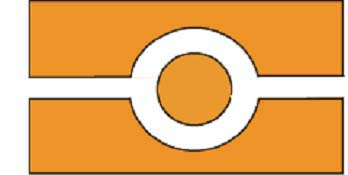 RFID stands for Radio Frequency Identification. RFID technology has been in use along the United States land borders with Canada and Mexico for many years through the
NEXUS
,
SENTRI
and
FAST
programs of the Department of Homeland Security.
These aren't the only programs that use RFID technology. ID tags that are embedded under the skin of pets so that they can be located if lost use radio frequency identification. If you live in the northeastern part of the U.S. and frequently use a toll system, you may possess the E-ZPass tags which are battery-powered RFID transponders. There are many other uses of RFID including biometric security measures, smart cards, car keys and security access cards. The tendency is for the RFID technology to expand into more and more areas. What are the advantages of using radio frequency identification? One advantage is a more rapid flow at security check points. RFID allows Customs and Border Protection (CBP) officers to access information on a traveler in advance of his or her arrival at the inspection booth. This helps to keep traffic moving steadily. One of the major concerns in relation to the use of RFID chips in passport books,
passport cards
and other documents is the issue of security. Some fear that data could be read by others and then used for malevolent purposes. However, the RFID technology embedded in documents does not include any personally identifying information. What it does have is a unique number that, when read, is associated with a record that has been stored in a secure government database.
The U.S. Department of State Passport Services uses laser engraving and includes state-of-the-art security features to mitigate against the possibility of counterfeiting and forgery. In addition, to mitigate any possibility that the card could be tracked, it is issued with a protective sleeve that prevents the card from being read when not in use.
Click for expedited passport courier service in 24 to 48 hours!
.
Expedite Your Passport Now!