The Ultimate U.S. Traveler's Guide to Passport Expediters
To travel abroad, you need a passport. The problem is that a passport isn't something most people can just walk into a government office and pick up. For the average American, the passport process can be expensive and time-consuming. These two factors can quickly complicate your international travel plans.
Traditional passport applications are processed for a fee and can leave you waiting months before a passport is actually issued.
You can pay an additional fee to have that processing time reduced by several weeks, but you could still be waiting a month or two (or more) before you get your passport in hand. This wait may still be too long for many travelers.
UPDATE:
High demand and mailing delays are impacting how long it takes to get a passport.
Standard service is currently taking between 8 and 11 weeks.
Expedited service is currently taking between 5 to 7 weeks.
NOTE: Processing times begin when applications are received at a passport agency or center. Requesting 1-2-day mailing service is recommended.
Need to get a passport faster?
If you need a passport as quickly as possible, you will have to pay for both an expedited passport service as well as the additional government fees. Costs for these services can range from less than a hundred dollars to several hundred dollars depending on several criteria:
your location
the passport expediting company you select
the services you need
how quickly you need your passport
In this guide, we will go through the entire process of explaining how passport expediters work, how to find an expediter you can trust, how long the process takes, and how much the entire process costs.
Passport Expeditors: What to Expect from a Registered Passport Courier
The job of a passport expeditor is to submit application forms at regional agencies on behalf of clients. These service providers, also known as passport couriers, are experts in getting passports fast. They understand all the ins and outs of how the passport expediting process works. More importantly, they understand how to avoid both the common and uncommon reasons for passport delays and denials.
If you need to get a passport in a hurry and submitting your application at a regional agency yourself is not an option, a reliable passport courier can assist you in getting your travel document expedited as quickly as the same day.
Passport expeditors generally assist with the following issues:
Getting a passport for the first time
Renewing an expired passport
Replacing a lost, stolen or damaged passport
Obtaining a passport for a minor
Correcting printing errors in a passport
Changing a name on a passport
Obtaining a second valid passport
Services vary from one company to the next, as do their rates. For example, some assist customers in obtaining other travel documents like entry visas and international driving permits.
We all want to avoid frustration with the passport application process. However, it can be confusing to determine whether the service of an expeditor is something that you actually need. In order to make the most informed decision about your passport application, it is crucial to understand what passport couriers can and cannot do.
What Passport Expeditors Can Do
Guide you in preparing the correct passport application forms and gathering the proper documents - Knowing which forms and documents to submit can be confusing. Couriers can help. Their expertise can seriously reduce the risk of delays or denial.
Hand-deliver your passport application and supporting documents to a processing center for expedited service – A courier can be a lifesaver if you are struggling to get an appointment before your departure date or simply live prohibitively far away from the nearest agency. Lucky for you, expeditors visit these agencies daily to submit passport applications and pick up new passports on behalf of their clients. What's more, their routines and established relationships make it more likely that your application will receive attention more quickly than if you submit it yourself.
Monitor the passport application process closely – Any reputable courier will inform you immediately if a problem arises with your passport application. From there, he or she should be equipped to assist you in getting those issues resolved. This service and dedication ensures that your passport application is processed as quickly as possible.
Pick up your new passport and deliver it to you – Most registered passport couriers will mail your passport to you by express overnight delivery. Most expediting services also provide locations where you can physically pick up your new passport. In emergencies, some expeditors will arrange to meet you at a designated location if you are away from home or facing a travel crisis. Airports and hotels are common meeting places in these instances.
Save you time and unnecessary travel when the nearest regional processing center is too far out of your way - The largest passport expediting companies have offices near passport processing centers in more than one city. This eliminates the need for you to travel long distances personally.
One important thing to note is that while a courier will hand-deliver your application to an agency, you may still have to do some legwork. The most common example is if you are submitting Form DS-11. The DS-11 requires the applicant to visit a nearby application acceptance facility in person. There are no exceptions.
If you are in a rush, you can fulfill your in-person requirements and then mail or deliver the sealed packet provided by the acceptance agent to an expeditor. From there, the expeditor will hand deliver your materials to the processing center and continue to facilitate the rest of the application process as quickly as possible.
Convenience is another reason people choose to employ passport expediting services. Even if you have no pressing or urgent need to do so, passport couriers can take a lot of the stress and frustration out of getting a passport. By using a registered expeditor, you avoid inconveniences like waiting in lines, coordinating appointments, and having to take time off from work.
What Passport Expeditors Cannot Do
Passport couriers cannot process your application form nor can they issue your passport - This is the responsibility of the U.S. Department of State Bureau of Consular Affairs.
Passport couriers cannot guarantee you will receive your passport quickly – Expediting services can get your application submitted quickly, but processing it is out of their hands. In most cases, the combination of their experience and relationships with local processing centers can help move the process along faster than if you were handling things yourself - but again, there are no guarantees.
It is important to understand that expediting companies are not the same as the U.S. Department of State's passport issuing agency. These companies have no authority to approve your application for a passport nor can they formally decide if the documentation you provide is acceptable. Furthermore, they do not determine how fast to process your application. Any prospective expeditor who says otherwise is being dishonest and should be avoided.
That said, the best expeditors have a special relationship with regional agencies due to their regular contact on behalf of clients. Under the correct circumstances, they can submit your passport application when you cannot. While they do not the final say about your application package, they can provide expert guidance to you and help avoid costly mistakes that could potentially delay or cancel your travel plans.
Even after a deeper look into what a passport expeditor does, some of our readers have still expressed skepticism. After all, you are trusting total strangers with a lot of your most sensitive personal documents and information.
Is Expedited Passport Service Worth It?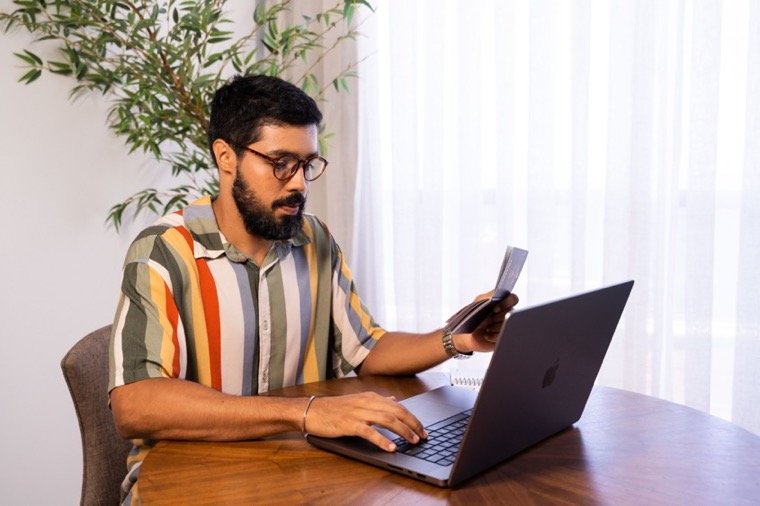 Before spending hundreds of dollars to rush your passport application, you want to be sure the investment is really worth it. In many cases, it is.
Ultimately, there are 3 types of situations where expedited passport service is the ideal option – and in some situations, even the most affordable one.
Situation 1: You have a travel crisis that does not qualify as a "Life-or-Death Emergency"
The U.S. government provides several options for getting a passport quickly. If you are facing what is considered a "life-or-death emergency," it is possible you can get a passport in 24 hours or less by visiting a Regional Passport Agency or (if abroad) at a U.S. Embassy or Consulate.
The problem for travelers is that the U.S. Department of State has a very narrow definition of what constitutes a "life-or-death emergency." Simply put, unless you can prove that you must travel within 72 hours to deal with a death or medical issue in your immediate family, you won't qualify.
What this means is that most Americans will struggle to submit a passport application entirely on their own and walk away with a passport issued on the spot.
But what about travel emergencies that aren't necessarily life-or-death, but do require getting a passport quickly? There are all sorts of reasons why you may need a passport sooner than traditional expedited passport application can provide:
a last minute business trip
a non-life-threatening medical emergency
a vacation that has already been paid for
a spur-of-the-moment getaway
a family visit
a time-sensitive event that cannot be rescheduled
a death or medical emergency involving a non-immediate family member
discovering your passport was lost, stolen, or damaged
While these cases (and others like them) don't qualify for rushed, "life-or-death" processing, these are all situations where a registered passport expediting service can help. Passport expeditors have experience working with Regional Passport Agencies to procure passports quickly for a much wider variety of reasons than ordinary people can on their own.
If time is a factor, a passport expediting service is definitely worth the cost. Selecting the right passport expeditor can provide you with both the peace of mind and (more importantly) the passport you need in your most dire of travel crises.
For more on the services passport expeditors can provide, check out our post "What Exactly Does a Passport Expediter Do?"
Situation 2: Applying for a passport on your own would cost more than using a passport expediting service
On paper, it seems like there is no way a passport expeditor could actually save you money. After all, with an expeditor, you are still paying the same application and expediting fees you would pay if you were applying for a passport yourself, but you would also have to pay the additional costs of the expediting service. So where are the savings?
The truth is, applying for a rushed passport comes with several hidden costs:
Your time
Applying for a passport and waiting for it to arrive is a huge drain on your time. Of course, in a crisis, time is the one thing you don't have.
There is also a financial cost associated with your time. Getting a passport expedited in person requires an appointment and a trip to your nearest Regional Passport Agency. There are over two dozen of these facilities located across the United States, however they are concentrated in large metropolitan areas. Many states don't have their own.
This means even after you've assembled all of your identifying documents and completed all of your forms, you will still need to dedicate time –anywhere from 8 hours to a couple of days- to carry out the logistics of the passport application process. For most Americans, this has large financial implications.
Regional agencies are only open on weekdays. This means most people will have to take time off from work to visit one. This time costs money. Whether you are using personal time off or being docked for hours you can't work, this is a noteworthy cost many rushed passport applicants overlook.
To figure out how this time impacts you, multiply your hourly rate by the time it would take to travel to and from a Regional Passport Agency. Then add in a few extra hours for your appointment and potential delays. The resulting figure is one hidden cost you must account for.
Similarly, even if you don't have to take off work, your time is still worth something. While this time may not be as easily monetized, traveling to a Regional Passport Agency definitely costs you time you could be spending doing other things.
Transportation
Traveling to a Regional Passport Agency takes time, but it also comes with its own set of transportation costs. Whether you are fueling up and parking your car, calling an Uber, or relying on public transit, applying for a passport in person inevitably means paying to get yourself to and from your nearest agency. Depending on where you live, this could even mean a multi-day journey or a plane ride.
Be sure to include these costs when evaluating whether or not a passport expeditor is a more cost effective solution than applying on your own.
Food and beverages
How you get from home to your passport application appointment and back again is only one of several travel-related expenses you can expect to rack up if you opt to apply for a rushed passport on your own. You also need to make sure you are accounting for all the costs associated with fulfilling your basic needs while you are away.
Consider the fact that applying for expedited passport service at a regional processing center can take half a day or longer.
If you apply as a walk-in without an appointment, you will want to arrive well before the agency opens. From there, you might wait half an hour to several hours before you are able to submit your application. If the agency is particularly busy, you might not even be able to apply until the next day.
Whether you have an appointment or not, submitting your paperwork is only the first step. Under the best of circumstances, you will not be able to pick up your newly-issued passport until later in that same day - or possibly even the next day.
With all of this time away from home, you will probably consume at least one meal - maybe more. Sure, you can pack your own food and drinks to cut down on costs, but if you're like most people, you'll want to skip the hassle and head to a restaurant. Add these expenses to your tab.
Accommodations
Staying fed for a day away from home is one thing, but what if you need to stay overnight?
Due to the limited number of regional processing centers means sometimes applying for a rushed passport in person can be a multi-day affair.
Common reasons for having to book a room for the night include:
Lengthy drives – Some applicants have to drive 6 hours or longer to reach their nearest Regional Passport Agency. After such a lengthy drive (and a day spent waiting in lines) applicants may not have the focus, time, or energy to then turn around and head back home safely.
Round-trip flights - People that are especially far away from a Regional Passport Agency may be forced to resort to a round-trip flight in order to get their passports quickly. Catching a plane, flying in, applying for a passport, and leaving the same day can be just as draining as hours spent on the highway.
Incomplete applications - It isn't uncommon for passport applicants to discover that they need to submit more supporting documents than they initially brought with them. This means either taking another round trip (adding a second round of additional costs in the process) or simply waiting until the missing materials can be shipped from home.
In each of these cases, it is very likely that an applicant would have to budget for an overnight stay.
For many travelers, once all of these factors are taken into account, the DIY approach isn't necessarily the most cost-effective way to get a passport quickly.
Test it out for yourself. Add up the associated costs of your time, your transportation expenses, and your basic needs. Don't be surprised if the total is large enough to transform a passport expeditor's fee from an unwieldy expenditure into a money-saving bargain.
Situation 3: You are willing to pay for the convenience and expert support of a passport expeditor
There is certainly something to be said for convenience – especially when it comes to a complex, time-consuming process like getting a passport. Whether you are in a rush or simply want the comfort of having a valid passport on hand, a passport expediting service can be a tremendous help.
For starters, the best registered passport expeditors know passport applications inside and out. Incorrect paperwork is the leading cause of passport processing delays. As such, it never hurts to have an extra set of eyes look over your forms and relevant materials before officially submitting them – especially when those eyes belong to a pro!
The stress of the passport process is real. While there are components of the process that you must do on your own, you can save both time and money by handing off the rest to a quality passport expediting company. This can free you up to handle other business like work, trip planning, child care, or simply a much needed break.
Sure, convenience has its price; but it may be worth weighing that price against the alternatives.
The Verdict
Every traveler's passport needs are different. Timing, location, budget, and lifestyle all factor into whether a passport expediting service makes sense.
You will need to weigh your options to ensure that you are able to get the documentation you need. From our years of experience helping our readers through this decision-making process, we suggest:
The DIY approach is probably the right choice for you if...
your budget does not allow for any extra expenses.
you are within reasonable distance of a processing center.
you have some flexibility between now and when you need your passport in hand.
A passport expeditor is the right choice for you if...
you must have a passport and have no way to get to an agency.
the costs of applying on your own would be higher than the expeditor's fee.
applying in person would be a major inconvenience.
5 Criteria for Choosing the Best Passport Expediting Service
A question we get often is: Is it safe to have someone else handle my passport application for me?
It's smart to be careful. A passport is an important document - one that can make or break your entire trip! Not only that, there are personal identifying documents that you will have to entrust to a courier to have your application processed. While there are many companies out there that offer rush passport services, they are not all created equal.
All things considered, the weight of this decision can be quite stressful. Trying to decide the fastest way to get your passport can result in a lot of confusion and frustration.
So, are passport expeditors just clever scam artists in disguise? The sort answer: No.
U.S. Passport Service Guide has been reviewing passport expediting companies for more than a decade. We know what makes a reliable and reputable company and pride ourselves on sharing that information with you so that you can make the most informed decision as possible for your needs.
Still not sure if you can put your trust into a passport expediting service? Visit "Are Passport Expediting Services Legitimate?" to learn more.
There are 5 key criteria to consider when choosing a passport expediting service:
:
1. The Expeditor's Company History
When you absolutely must get your passport fast, experience matters. Any search for a reputable passport courier service should start with the company's history. You should be looking for a company that has been around for more than a couple years. Age doesn't automatically equal quality, but you can gain some assurances from the fact that a company has provided enough consistently positive results to stay in business long term.
We make it a point to feature the historical backgrounds of some of the best passport expediting companies our directory of passport expeditors.
If the company you're looking to evaluate didn't make our list, you can usually find the historical information you're looking for with some quick detective work.
Business often promote their own histories on their company websites as a point of pride. That said, if a company is not conspicuously promoting their years of service, you could typically find the relevant information on sites like LinkedIn, the Better Business Bureau, or other online business directories like Manta.
Of course, if you cannot find any historical background for a passport expediting service, that's a strong sign to shop somewhere else!
2. The Expeditor's Better Business Bureau (BBB) Rating
Speaking of the BBB, it is always worth the time to do a quick search and find a passport expediter's rating before giving them your business.
The BBB rates businesses of all types according to several factors:
volume of customer complaints (as well as how many of said issues go unanswered or unresolved)
advertising practices
transparency
honoring commitments
positive consumer feedback
More information about how the BBB ranks businesses can be found on their website.
Anyone can search the BBB database for free and, in doing so, can access a lot of valuable information to help lead to more informed decision-making. That said, be sure you know what you are looking at.

For one thing, be aware that it is almost impossible for a company to have zero complaints listed on their BBB profile. In fact, finding a company without any complaints should immediately raise a red flag. A lack of feedback, either positive or negative, is a telltale sign in the passport and visa expediting industry that a company is either extremely new or that it expedites a very small volume of applications.

Ultimately, a courier with a bare-bones BBB profile is likely to have less experience than you want – a possible sign that you need to do a deeper dive into its history

In reality, passport expediters that service a lot of customers are more prone to receive complaints. So, while it is important to look at the volume of these complaints (fewer is obviously better), it is more important to assess the company's response to them. In many cases, travelers are quick to publish complaints based on their own misunderstanding. Complaints related to processing errors due to missing or incorrect information are common. Sometimes complaints are related to costs - even when they are well advertised.

As far as the BBB is concerned, a good rating reflects the fact that the expediter both quickly and consistently resolves the complaints it receives. That said, it does not always take into account complaints that are resolved or that were off base to begin with. Be sure to read as much as you can about a company and its responses to customers before simply coming to a snap judgment based on a quick grade or score.

Before committing to a passport expediting service, take advantage of this free opportunity to gain insight into the company's approach to customer service, as well as the overall quality of the business itself.
3. The Expeditor's Registration Status
One proactive step many passport expediting businesses take to establish legitimacy is registering with the U.S. Department of State. Be advised, this status does not make the expediter a government entity, but it does indicate a level of service that the U.S. government is willing to accredit.

According to the U.S. Department of State, "Courier companies are private companies, some of which are registered at our passport agencies and are allowed to submit passport applications on behalf of customers."

It is worth noting that not all expediters are registered, and registration does not guarantee a specific processing speed or level of service. However, if given the choice of a passport courier that is registered and one that is not, our recommendation is to opt for the one that is.
4. The Expeditor's Locations of Operation
One of the challenges for passport expediting firms is that each company can only submit a limited number of applications each day, per Regional Passport Agency. Hence, expediters with multiple locations nearby to multiple regional passport agencies have a better chance of getting your application expedited than those that only operate from a single location.

A company with multiple locations can provide additional benefits to consumers. If one agency is too busy on a particular day or if the company has exceeded its daily quota, your application can be redirected to another agency for processing. This gives you a greater chance of getting your passport as quickly as possible.
5. The Expeditor's Customer Reviews
Most passport expediters can transport paperwork to regional agencies reliably. What makes a company stand out is excellent customer service. A great company maintains a commitment to providing the best possible customer experience throughout the entire application and delivery process. It starts with the first contact and continues until the passport arrives safely in your hands.

The internet makes it easy for you to discover what customers are saying about any expediting service. There are plenty of options to choose from:
Crowd-sourced review forums, like Yelp and Foursquare, solicit reviews from real customers about a wide variety of businesses. These sites tend to have a negative slant (satisfied customers are often less likely to take the time to submit reviews than dissatisfied ones are). This doesn't make them any less valuable; just know that the negativity is usually amplified.
Popular travel blogs often share honest reviews of services they have used. Just be sure to check for any disclosures that an author may have been paid to do so. Most larger, reputable travel blogs are very respectful of their audiences and thus strive to be transparent about their endorsements.
Web forums, like Reddit, are becoming increasingly useful tools for crowd-sourced information about virtually any topic. What makes Reddit intriguing is the way it surfaces content. Users vote posts and replies up or down and, in turn, this affects the position of the information on the webpage. While it isn't perfect, most popular Reddit forums (called subreddits) have vigilant community leaders that aim to keep content on their forums relevant, accurate, and useful.
When using crowd-sourced information like the options above, remember that even legitimate companies can suffer a few bad reviews. However, you should look out for the ones that have an overwhelming number of negative reviews.

Reviews and company websites can provide a lot of information about a passport expediting service, but sometimes it is hard to nail down the exact answers to your specific concerns. In these cases, it is usually easier to target your own searches for the information you are having difficulty finding elsewhere. Try these search tips to help narrow your research efforts and answer any lingering questions you might have about a particular expediter:
Enter "company name" (in quotation marks) to do an exact-match search for the name.
For specific information, enter the company name PLUS whatever additional information you're looking for. Consider terms like "BBB" (for the BBB page), "reviews," or "founding date."
You can also search for specific information on an expediter's website. To do that, search for "site:url" followed by the keyword.
Here is an example of a search query that would give you results for passport renewals on our website:
site:us-passport-service-guide.com passport renewal
No matter how you go about researching a passport expediting service, the most important thing is that you actually do it. There are many reputable, highly qualified services that can help you get a passport quickly, but it's your job to find the one that works best for you.
We can help!
If time is short, and you can't do the research on your own, don't fear! U.S. Passport Service Guide has spent years doing this work for you. Visit our directory of expedited passport services to access important information about registered couriers.
While there are many great options. One we highly recommend is Rush My Passport. They are a registered passport expediting service that meets all of the requirements outlined above:
more than a decade of experience expediting passports
multiple offices and representatives including Florida, Atlanta, Chicago, Houston, Los Angeles, Miami, New York, Philadelphia, San Francisco, Washington DC, and West Palm Beach
a direct partnership with FedEx Office for additional processing state of mind
a top-rated passport expediting service featured in The Wall Street Journal, The New York Times, Forbes, The Los Angeles Times, MSNBC, and countless other news and travel outlets.
hundreds of 5-star reviews on Yelp, Trust Pilot and other third-party review sites.
To save you valuable time, we have also compiled a list of the best registered passport expediting companies that you can both trust and rely on to get your passport quickly.
Still not sure is a passport expeditor is the right fit for your needs? Be sure to check out our Frequently Asked Questions (FAQ) page or pose a question in our comments section.
Expedite Your Passport Now!