How Long Does It Take to Get a Passport?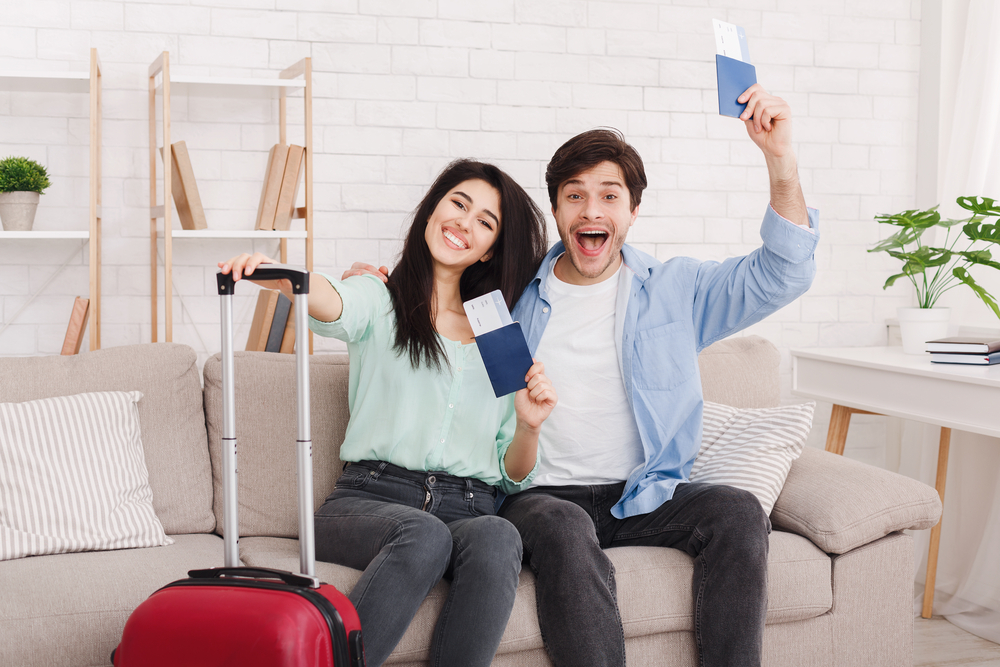 Current passport wait times are as follows:
Getting a passport with routine service currently takes 10 to 13 weeks.
Getting a passport with expedited service currently takes 7 to 9 weeks.
NOTE: The Department of State's processing times begin when applications are received at a passport agency or center and not when you mail them or apply at a local acceptance facility. This additional mailing time can add an additional 4 weeks of wait time to the times listed above.
We recommend that you purchase priority mail express shipping for 1-2-day mailing service to be sure you receive your new passport as fast as possible.
If waiting seven to nine weeks for expedited service is still too long, you have two options to get a passport faster and avoid processing and mailing delays. These methods can get your passport processed anywhere from two weeks to the same day.
Make an appointment at a Regional Passport Agency. You will need to provide evidence of urgent travel within 14 days (or travel within 72 hours related to a life or death emergency involving you or an immediate family member).

These urgent travel appointments can be hard to come by, and you may need to travel a long distance to the nearest regional agency with an available appointment. Walk-in appointments are sometimes available, but should not be relied upon.

Use a registered passport courier service. These professional passport expeditors will bring your completed passport application to a Regional Passport Agency on your behalf. Once the document has been issued, you will receive your passport via mail or the passport courier companies themselves.
What Determines How Long It Takes to Get a Passport
How long it takes to get a passport will depend on several factors including:
the number of passport applications that Passport Services has to process at the time you apply
the location where you apply
the type of service you need
the method of processing you choose
These factors don't happen in isolation, either. Any combination of these variables can make your wait time longer or shorter.
Of course, mistakes on your application or missing supplemental materials can cause even more delays (or full-on denials). This is another area where working with a reputable passport expediting service can help save you time. Not only will they work to get you the fastest possible turnaround time for your travel documents, but they will also ensure your applications are both complete and accurate.
What Causes Longer Passport Processing Times
It is important to note that the processing times mentioned above are simply the best estimates the
U.S. Department of State
has at the time.
There are a number of reasons that passport applications may take longer to process. Some of the factors that can extend the time it takes to process applications include:
Missing, incomplete, or incorrect documentation - When this happens, the applicant is informed by mail of the problem and provided with a recommendation to resolve the issue. If the issue is not resolved within 90 days, the person will be required to apply again and pay extra fees to get their travel document. This can delay your application (and possibly your travel plans) for several additional weeks.
Holiday travel rushes - Summer and winter vacations tend to be the worst times to renew your passport or get a new one.
Natural disasters - Sudden rushes in relief workers and affected family members can create a logjam for passport agencies.
International events - Sporting events like the Olympics and the World Cup as well as mega-events like music festivals create huge spikes in demand for passports.
Inclement weather - When domestic weather worsens, the popularity of international travel rises. However, major storms and weather events can also lead State Department facilities to temporarily shut down if it is deemed unsafe for workers and applicants to travel.
Power outages - Without power, passports cannot be processed. Any time power is knocked out at a passport center, particularly for longer stretches, it delays the processing of applications in the queue.
Temporary processing center closings - Like all buildings, passport centers occasionally need maintenance or remodeling. These closures - particularly for emergency repairs - can make it take longer for you to receive your passport.
As a rule, when demand for passports from passport agencies is high, so is the amount of time you can be expected to have to wait for yours to be processed and issued. For this reason, we recommend that first time applicants plan to apply for their passports as far in advance of their departure date as possible. New passports can be obtained by following the steps in our guide to getting a new passport.
If you already have a passport, be sure to start the passport renewal process at least nine months before your expiration date. There are many counties that will not allow you to enter or get a visa if you have less than 6 months of validity before your passport expires.
If you are short on time before needing to visit a foreign country, passport expediters and courier companies can help you ensure you have a valid passport in time for your urgent international travel plans.
Where You Get Your Passport Matters
The location you submit your passport application can determine how long it takes to get or renew your passport or travel document.
Applications that are mailed in either directly or submitted at an appointment at a passport office can take up to 13 weeks for standard processing or up to 9 weeks if the applicant requests an expedited service. Again, these times are affected by the factors we discussed earlier.
To get a passport faster, United States citizens can apply at a regional agency for emergency or urgent travel service.
Urgent travel service requires evidence of a departure date within 14 calendar days (not business days) is required. An airline ticket is the most common, but there are several acceptable documents that can be used as proof of urgent travel.
Emergency travel service is for travelers who need to travel within 72 hours due to a member of your immediate family that has died, is dying, or has a life-threatening illness. You will need to provide documentation to this effect in order to get this type of appointment at a passport agency.
Applicants can apply at the regional processing center themselves or they can authorize a qualified passport expediting service to submit their application forms for them.
In either case, it is possible to obtain passports the same day that the forms are submitted, if necessary. In an emergency situation, a passport can be secured in just a few hours.
If you need to get a passport in a hurry but cannot visit a regional processing center, we recommend using a passport expeditor to ensure you can get a passport fast.
Passport Processing Time Differences Between New Passports and Renewals
In theory, the time it takes to get a passport renewed is the same time it takes to get a new passport. If you only consider processing time, that's true.
However, the overall time to get a passport renewal can be less than getting a new passport when you consider that a completed renewal application can be mailed. Similarly, many requests for minor modifications like a name change or correcting an error on an existing passport can be handled via mail without the need to personally visit a passport office.
On the other hand, when applying for a new passport, an applicant is required to apply in person. This can add anything from a few days up to several weeks to the total processing time. It all depends upon when an appointment is available at the Department of State's nearest application acceptance facility. Thankfully most united states postal service locations allow you to make an appointment online.
How to Get Your Passport on Time
There are a lot of considerations when choosing between routine and expedited service options. The outline below should help you find the guide to getting the right travel documents for your needs as quickly as you need them.
Routine Processing - I can wait up to 13 weeks for processing + 4 weeks of delivery time.
Expedited Processing - I can wait up to 9 weeks for processing + delivery time.
Urgent Processing - I need a passport faster than the times listed above.
Get More Help - A registered expedited passport courier can often assist in obtaining a passport as quickly as the same day. You can learn more about this service here.
NOTE: Once you officially submit your passport application, you can no longer choose to get help from a passport expediting service.
Click for expedited passport courier service!
.
Top 5 Questions About Expedited Passport Couriers
Expedite Your Passport Now!