Get Passport in 24 Hours with Expedited Service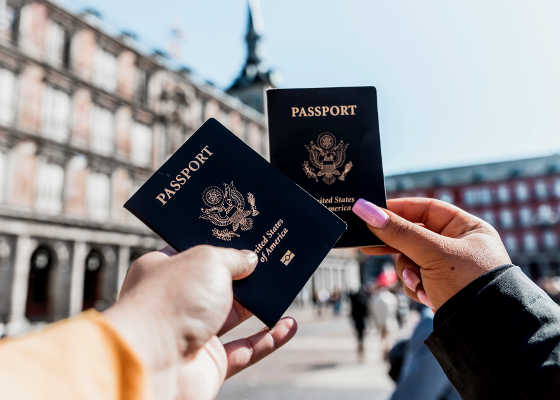 Need to get a passport in 24 hours or less? If you need to get a passport in 24 hours, there are a few questions you should consider. It is important to understand exactly what you can expect when you want to get your travel document that quickly in order to avoid disappointment and frustration. While it is possible to get a passport in 24 hours, certain conditions must be met.
The first question to ask is:
"Do I really need my passport in 24 hours?"
Waiting at least 3 business days can result in big savings when applying through a
professional passport courier service
. You can choose between the following services: emergency same-day service, 24 hours (1 business day), 2-3 business days, 4-5 business days, 6-10 business days and 11-14 business days. Fees are based on how quickly you need to get a passport.
The second question to ask is: "Is it possible to get my passport in 24 hours?" The answer depends on the type of service you need and where you are currently located. Applying for 24-hour passport renewal is much easier than trying to get a new passport fast. New passport rules stipulate that applicants must appear in person before an authorized agent who can witness the signing of the application. Applications for renewals can be sent by mail.
Your location also affects the matter. Those who are located near one of the 26 regional passport agencies have a better chance of getting a passport in a hurry if they plan on submitting the applications themselves. Regional agencies found in places like NYC, Boston, DC, Dallas, Houston, Los Angeles, Miami, San Francisco, and Seattle provide expedited passport service for American citizens who need to get their travel document urgently. Travelers in emergency situations who submit evidence of travel plans may receive same-day processing.
You are supposed to make an appointment first but when you need your passport in 24 hours, there is no time for that. You can try just showing up at the nearest agency when the doors open but there is no guarantee that you will be allowed to submit your application form. There is a limit to how many applications can be processed at each agency. Those with a high volume of requests may not be able to attend to your request.
Even if you are unable to personally apply at a regional processing center or do not want to risk appearing without an appoirntment, it is still possible for you to get a passport in 24 hours by applying through an experienced passport expediting service. You will need to overnight your application to the expediter or hand-deliver it so that they can submit it to the regional agency on your behalf. Besides the documents required by the Department of State Passport Service, you must supply the courier with a third party authorization letter.
You may be thinking, "How can an expediter do this?" Each expediting service registered with the U.S. Department of State is granted a specific number of openings each day to submit applications for expedited service. Getting a passport in one day is what they are experienced at doing. So, even if you cannot get an appointment, a courier may have an open slot. Once the new passport is issued, the service provider can even deliver it to you at a major airport if they have an office located in the same city.
The third and final question to ask is "Which 24-hour passport service should I use?" You should carefully consider the expediting service you choose. Not all passport couriers offer 24-hour services. Of those that do, not all of them provide the same quality of service. If you need to get a passport in 24 hours, make sure that you use a well-established company that has a proven track record for getting applications processed quickly.
If you are considering a courier service, you may have additional questions such as "Is expedited passport service worth it?" and "How can I identify a reliable passport expediter?"
After reviewing more than fifty services, our highest recommendation goes to Rush My Passport. This courier service more than a decade of experience and a top rating with the Better Business Bureau. If you need to get a passpor in 24 hours and cannot submit the application at a regional agency yourself, this is the service we recommend.
Top 5 Questions About Expedited Passport Couriers