New York Passport Agency
Expedited Passport Services
The New York Passport Agency offers expedited processing of passport application forms for American citizens who are traveling, or submitting their passports for foreign visas, within 14-28 days. Submitting the application form at a regional agency is the fastest way to get a passport application processed. Both U.S. passport books and U.S. passport cards are available on-site at this agency.
Table of Contents
New York Passport Agency
Greater New York Federal Building
376 Hudson Street
New York, NY 10014-3621
7:30 a.m. to 6:00 p.m.
Mondays through Friday

All Federal Holidays are excluded
Call 24/7 for an Appointment
1-877-487-2778
Schedule an appointment online
COVID-19 UPDATE:
This agency is currently processing passport applications. To prevent the spread of COVID-19 and protect both workforce and customers, agencies are currently limiting in-person appointments to customers who are traveling internationally in the next 72 hours (3 business days) due to a life-or-death emergency.
Life-or-death emergencies are serious illnesses, injuries, or deaths in your immediate family (parent, legal guardian, child, spouse, sibling, and grandparent) that require you to travel outside the United States within 72 hours (3 business days).
You can apply for routine service and expect to receive a passport in 7 to 10 weeks. You also have the option of paying an additional fee for expedited service to receive your passport in 3 to 5 weeks.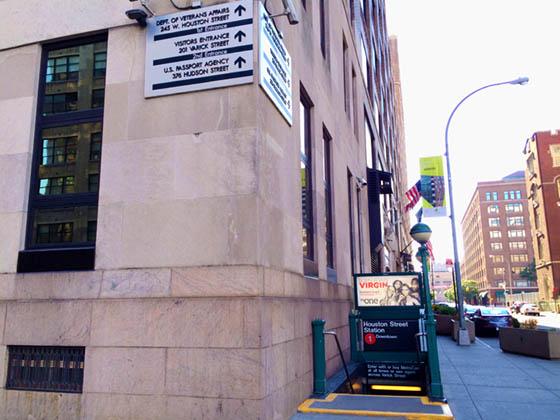 Subway: Take the 1 or 9 local to Houston Street, or, the A, B, C, D, E or F to West 4th Street.
Avoid delays, apply online for rush passport processing.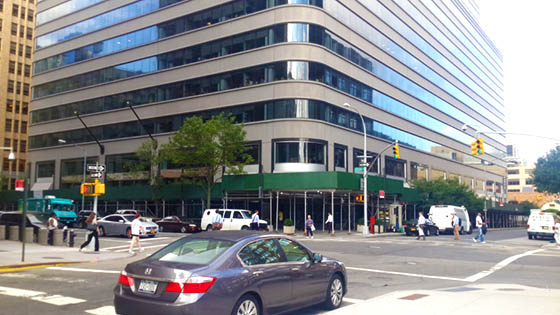 Those who drive to the processing center will find metered parking available on Varick and Hudson Streets near the Greater New York Federal Building at 376 Hudson Street. Pasquale R. of Madison, NJ applied for expedited service at the regional agency. In his review on Yelp.com, he said the following about the parking options.
Parking is nearby but couldn't find the lot everyone was talking about. Paid $20 after a little negotiating. Tricky st parking available but park at your own risk.
Below is a widget that shows the locations of parking garages and lots near 376 Hudson Street. You can use this to reserve your parking place ahead of time and have one less thing to worry about.
You will need your Social Security Number or your confirmation number.
Please arrive no more than 15 minutes prior to your appointment. Earlier arrivals will not be admitted.
Late arrivals, 15 minutes after the scheduled appointment, will have to reschedule their appointments.
Upon entry to the building, you will go through security, including metal detectors.
Go to check-in/information. Your appointment will be verified.
You will be given a numbered ticket with the approximate, current waiting time at the bottom. (We do our best to keep the waiting time as short as possible.)
You will then be directed to the interview room on the 10th Floor.
When your number is called and/or appears on the television monitor, go to the number of the window indicated.
Passports are issued according to travel plans. The number of same-day passports that the agency processes are limited. Therefore, applicants with confirmed emergency travel needs are given priority. Depending on your departure date, you may be asked to pick you passport up the next day. You can also request that the passport be sent to you by express overnight delivery.
In a hurry? Get your passport expedited quickly.
Regional passport agencies "require" you schedule an appointment in order to submit passport applications. Applicants who require emergency passport services often call within only a day or two of when they need their travel documents and discover that no appointment is available. If that is your situation, be assured that processing centers frequently issue passports to applicants who do not have confirmed appointments.
Note, however, that there are a limited number of same-day passports issued each day so you need to arrive early. Depending on the time of year, it may be necessary to get to the agency an hour or two before the doors open in order to guarantee that you get the opportunity to submit your application form. If you do not want to take the risk or do not have the time to spend the day waiting to get your passport expedited, there is an alternative mentioned just below.
There are many passport courier services located in New York City that are registered with the regional agency. These companies have experience in assisting American citizens to obtain expedited passports and visas. While a private passport expediting company does charge a fee in addition to government fees, they are an excellent option when you absolutely must get a passport quickly and have no way to submit the application yourself.
Our directory of couriers lists more than 40 companies. For applicants in New York City, we recommend Rush My Passport. The company has more than a decade of experience getting thousands of passports and visas expedited with an excellent customer service rating. For reliable service, complete RushMyPassport's secure online form to get your passport expedited as fast as the same day.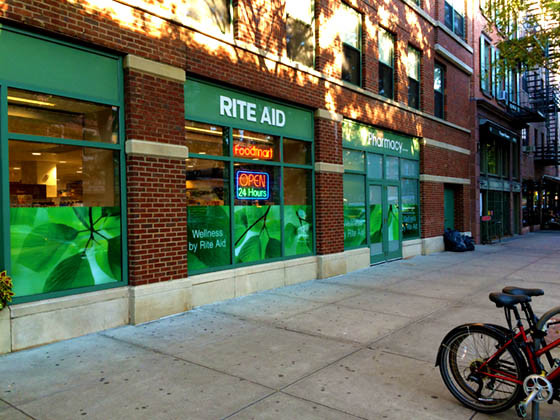 If you didn't come to SoHo with all your documents in order, it's important to know where you can go to get passport photos and copies made. One of the closest places to the Federal Building is just a few blocks away at the Rite Aid on 534 Hudson Street. Here you can get your passport pictures for as low as $7.99; however, it has been known for slow service.
Bleeker Digital Solutions Professional Photo Lab, U.S. Passport Agency Express, and FedEx Office Ship & Print Center are the other three closest other options to get photos and copies made aside from Rite Aid. They are higher rated for customer service, passport knowledge, and quality services, but they are not in walking distance, so you will need to get a cab. If you are pressed for time Rite Aid may be the better option simply because it's closer.
If you are from out of town and need to pick up your passport the next day, the first thing on the agenda should be securing a hotel close to the passport agency located at 376 Hudson Street in SoHo. There are 18 total hotels and apartments available in the SoHo neighborhood, and many are located within blocks of the passport agency. The price point ranges from $350 to $650 per night.
The industrial chic Hotel Hugo offers luxury accommodations in SoHo and is within walking distance of the Greater New York Federal Building. The popular Sixty SoHo is a bohemian boutique hotel offering upscale rooms, suites, and lofts, and is also within walking distance. For excellent views of the city Trump SoHo New York sits amid the neighborhood's tourist attractions; it is also within minutes of the Federal Building. Get deep discounts on SoHo's pricey hotels with Hotels Combined.
Airbnb is also a great way to find a place to stay while in New York. You can choose the option of renting an entire place, a single room, or a shared room from private owners. The prices are dependent upon your preferences, but if you are on a budget there are at least a dozen options in SoHo with this service.
Couchsurfing is an excellent option for people on a budget. Over 140,000 New Yorkers open their homes to visitors for a free night's stay. Join the organization online for free and set up a profile. Peruse host profiles in SoHo and choose your free place to stay by fit and past guest reviews.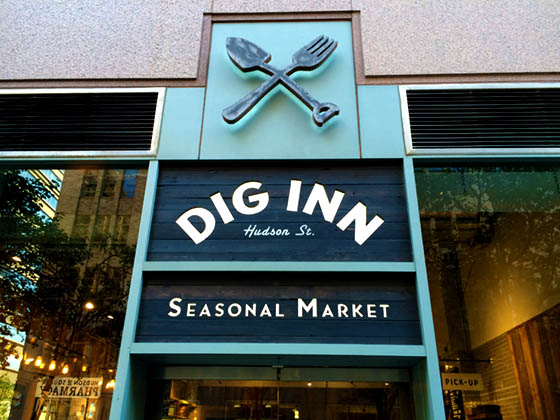 Many of the hotels have restaurants within them, however finding delicious places to eat while in SoHo is a breeze with over 150 of them within a mile of the Greater New York Federal Building. You can find everything from upscale to casual to fast food in almost any style of cuisine. SoHo is known as the most walkable neighborhood in New York making it easy to find restaurants, delis, coffee shops, convenient stores, and bars with an average five minute walk.
One place to grab a quick bite is Dig Inn Season Market located at 350 Hudson Street where they offer "farm-fresh ingredients and top-notch cooking to your lunch break for about 10 bucks." There are numberous other options within a short walking distance of the processing center.
Get Thousands of Money-Saving Coupons Around New York City!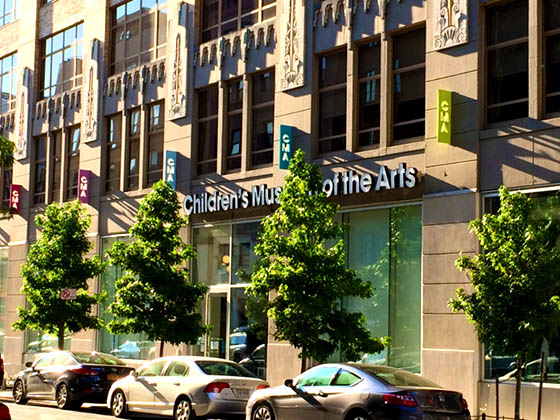 There are quite a few fun attractions for you to enjoy while you're in SoHo waiting for your passport. Some people will be able to pick up their passport the same day while others may have to wait until the following day. Day trips versus one or two overnights in New York will determine the activities you will be able to fit in. Whether you only have a few hours to sightsee or an entire day, it's imperative to fit in at least one attraction in this unique neighborhood. Museums are some of the most popular attractions in SoHo and cater to all different interests. The New Museum, Children's Museum of the Arts, and New York City Fire Museum are all huge tourist attractions.
Museums are perfect for spending an afternoon in SoHo if you have at least a day to explore, however, for those who only have a few hours you must check out the cobblestone streets of SoHo. They are one of the only remaining locations in the city with cobblestone ground. Then check out the ever-changing graffiti on the walls on Crosby Street. Soho is eclectic, fun, and unique. Just walking the neighborhood is an attraction in itself, so make sure you carve out at least a few hours while waiting for your passport to take in this funky town.
Save up to 45% towards popular NYC attractions with the NYC Explorer Pass
The New York Passport Agency has a 4.5 stars rating from more than 100 reviewers on Yelp.com. Most reviews are very positive. There is much emphasis on the fast and efficient service. Many people seem shocked but pleased that a government agency could expedite their passports so quickly.
Pleasurable experience for a dreaded necessity....Staff was very friendly. Security and reps were all smiles. Pasquale R. - Madison, NJ
Of course, not everyone's experience is positive. There are those who who end up spending many hours in long lines in order to submit their applications. While there are many things that influence the volume of applications submitted each day such as peak travel periods and holiday travel, the total number of applicants who arrive each day to get same day passports is unpredictable. One reviewer gave the New York Agency only 1 star and wrote the following.
Terrible experience - partially because my expectations for prompt processing were based on the other reviews. After 6.5 hours there, I can speak from experience. Howard Y. - Tuxedo Park, NY
If you have no appointment and are concerned about whether or not you will be able to submit your application or just can't spend the day at the agency, you can authorize a third party to apply for expedited passport service. We recommend
Rush My Passport
because they are an industry leader in expediting the delivery of U.S. passports with thousands of satisfied customers.
New York has the largest number of passport application acceptance facilities of any state. Applicants who do not require express passport service in two weeks or less can submit their forms and supporting documents at one of these locations. Expect to wait 7 to 10 weeks for routine service and 3 to 5 weeks for expedited service when you apply at a New York Passport Office.
Top 5 Questions About Expedited Passport Couriers