Expedite Passport Renewal - Forms, Fees & Processing Times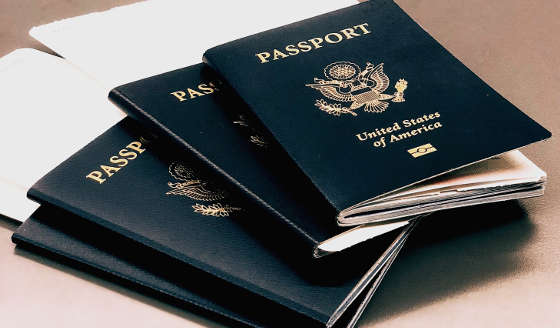 U.S. citizens can get expedited passport renewals in one of three ways. These include:
Apply for expedited renewal by mail.
Submit application DS-82 and supporting documents at a regional agency.
Authorize a private expediter to submit the form on your behalf.
The method you choose affects how long it takes to get your passport renewed. It also affects how much you will pay. On this page, you will learn the steps for each method so you can choose the best option for your needs.
The Slowest Passport Renewal Options
When deciding how to renew a passport, routine service is the slowest option. Typically, routine passport service takes between 6 and 9 weeks. Currently, routine processing is taking between 10 and 13 weeks. This timeframe does not include delivery time. Mailing times vary across the country.
Similarly, while expedited passport service usually takes from 3 to 5 weeks, it is currently taking 7 to 9 weeks. This doesn't count the mailing times on the front and back end. Mailing delays may be significant so requesting 1-2-day mailing will help.
Note: The Department of State's processing times begin when they receive your application. The clock doesn't start when you mail them or apply at a local acceptance facility.
The Fastest Passport Renewal Options
If those wait times are too long for you, there are other options that can get you a passport as fast as the same day:
So which is right for you? Here are the steps to follow for each of the options for expediting your passport renewal.
Expedited Passport Renewal by Mail
A standard passport renewal by mail can take 6-9 weeks (or longer) before your new passport and supporting documents are returned to you.
The US Department of State knows that this may be too long for some people. So, they offer an expedited option. If you are willing to pay an extra fee, you can get your renewal by mail processed faster.
The processing time for this expedited service by mail is 3 to 5 weeks. It can take longer if the agency receives a high volume of applications. This makes sense-the more people that are applying for a passport, the longer it will take to process all the requests.
If you can afford to wait at least 5 weeks for your passport, follow the steps below to apply by mail:
Complete Form DS-82.
Double-check that it is signed.
Place the completed application, a current passport photo, and payment for fees in a protective envelope.
Address the envelope to the Department of State using the following address:

National Passport Processing Center
Post Office Box 90955
Philadelphia, PA 19190-0955

The address above is the only one that accepts expedited renewals by mail.

Write the word "EXPEDITE" on the outside of the envelope.
Mail the envelope and its contents to the address above. Opt for overnight express to get the fastest service.
Follow these steps exactly. Your application will be delayed or rejected if there are mistakes on your application, problems with supporting documents, or it includes a photo that does not meet the requirements.
Expedited Service at a Regional Agency
If you have less than two weeks before your departure date, you can apply in person at a regional passport agency.
With some luck, it is possible to get a same day passport renewal. But, it may take up to 8 business days depending upon the situation.
The process starts with getting an emergency passport appointment.
Regional passport agencies offer two types of appointments: Life-or-Death Emergency Service and Urgent Travel Service.
Life-or-death emergencies are serious illnesses, injuries, or deaths in your immediate family that require you to travel outside the United States within 3 business days. An immediate family member is defined as a parent, legal guardian, child, spouse, sibling, or grandparent.
If you need to travel due to a qualified life-or-death emergency, please call the National Passport Information Center for an appointment:
Mondays through Fridays 8 A.M. to 8 P.M. ET, call 1-877-487-2778 (TDD/TTY:1-888-874-7793) Outside of these hours, call 202-647-4000.
For Urgent Travel Service, you need to call 14 days before your scheduled international travel or 28 days if you also need to secure a foreign visa.
If you need to travel urgently for reasons other than a life-or-death emergency, please call the NPIC at 1-877-487-2778 Mondays through Fridays 8 A.M. to 10 P.M. ET.
In each of these cases, the regional passport agency nearest to you may not be the one with the earliest appointment times. This may mean you need to travel a long distance to get a passport as quickly as possible.
But what If you can't get an appointment fast enough for your urgent travel needs?
You can show up at the nearest regional passport agency without an appointment and try to submit the application as a walk-in. It's possible, but it's a risk.
Know that you may not even have a chance to apply as a walk-in. This is particularly true if there are a lot of applicants or issues at the agency you visit. As a rule, if you had trouble making an appointment for a particular day, your odds of getting one as a walk-in are low.
If you do decide to take the risk and apply at a regional passport agency without an appointment, plan to arrive an hour or two before the agency opens. From there, your odds of success will vary. It will depend on how many appointments are scheduled that day and how quickly everyone's passports are required.
Step 2 - Gather your materials & prepare for your appointment
Once your appointment is scheduled (or if you are risking applying as a walk-in), you must gather the following materials:
Your renewal application

Complete Form DS-82. This can be filled out online and printed. You can also print a blank copy and fill it out by hand. If going online is not an option, copies of the form can be picked up at any passport acceptance facility.

An updated passport photo

You need a new passport photo every time you renew a passport or get a new one. There is no way to recycle the photo from your existing passport.

Your new passport photo must be:

2x2 inches in size
zoomed in so that it is between 1 inch and 1 3/8 inches from the bottom of the chin to the top of the head
taken within the past 6 months and match your current appearance
In color (Black and white photos are not allowed.)
In front of a plain white or off-white background
printed on either matte or glossy quality photo paper

Visit our in-depth guide to passport photos for specific requirements for what is and isn't acceptable as a passport photo.

Payment for your passport renewal fees

The following payment types are accepted:

A credit card - Visa, MasterCard, American Express, or Discover
A debit card or prepaid credit card with the Visa or MasterCard logo
A check payable to "U.S. Department of State." This can be a personal, certified, cashier's, or traveler's check
A money order payable to "U.S. Department of State"
Cash - but it must be the exact amount. The passport agency will not give you change.

Your most recent passport

As long as your current passport meets the following criteria, it can be renewed:

It must be undamaged. Normal wear and tear is fine, but there is a limit to how much damage is OK.
It was issued to you at age 16 or older.
It was issued within the last 15 years.

All three must be true for your passport. If not, renewal is not an option. You will need to apply for a new passport.

Proof of your urgent need to travel

Urgent passport renewals are only offered to people who really need them. This is to avoid unnecessary strains on the passport agencies. So, you will need to provide proof of your need to travel.

Dated travel itineraries, plane tickets, and official letters from employers or medical facilities usually work. But, it is up to the agency to determine if your proof is good enough or not.

Cover your bases and bring as much proof as you can.

*Official name change documentation

If your name has changed since your previous passport was issued, you will need to bring original copies of one of the following:

a marriage certificate
a divorce decree
an adoption certificate
a court order

It's important to note that driver's licenses and Social Security cards won't count as proof of a legal name change. Also, photocopies and notarized copies of documents won't be accepted either.
Step 3 - Go to your appointment
Before leaving for your appointment, triple-check everything. A single mistake or missing document could lead to your application being denied. That means all the effort you put in to get and make it to your appointment could be wasted. That said, assuming you have no application errors or missing documents, you should be all set.
Show up to your appointment at least a half hour early and be prepared to submit your materials when called.
If you are late, odds are good that your appointment will be skipped. You will need to restart the scheduling process all over again.
Step 4 - Pick up your new passport
At the end of your appointment, if everything is in order, you will get a time to return and pick up your renewed passport. This could be any time ranging from later the same day to as long as 8 business days later.
At this point, all that is left to do is wait. Be sure to arrive early or on time to your return appointment. Collect your new passport and any supporting documents.
Using a Registered Passport Expediter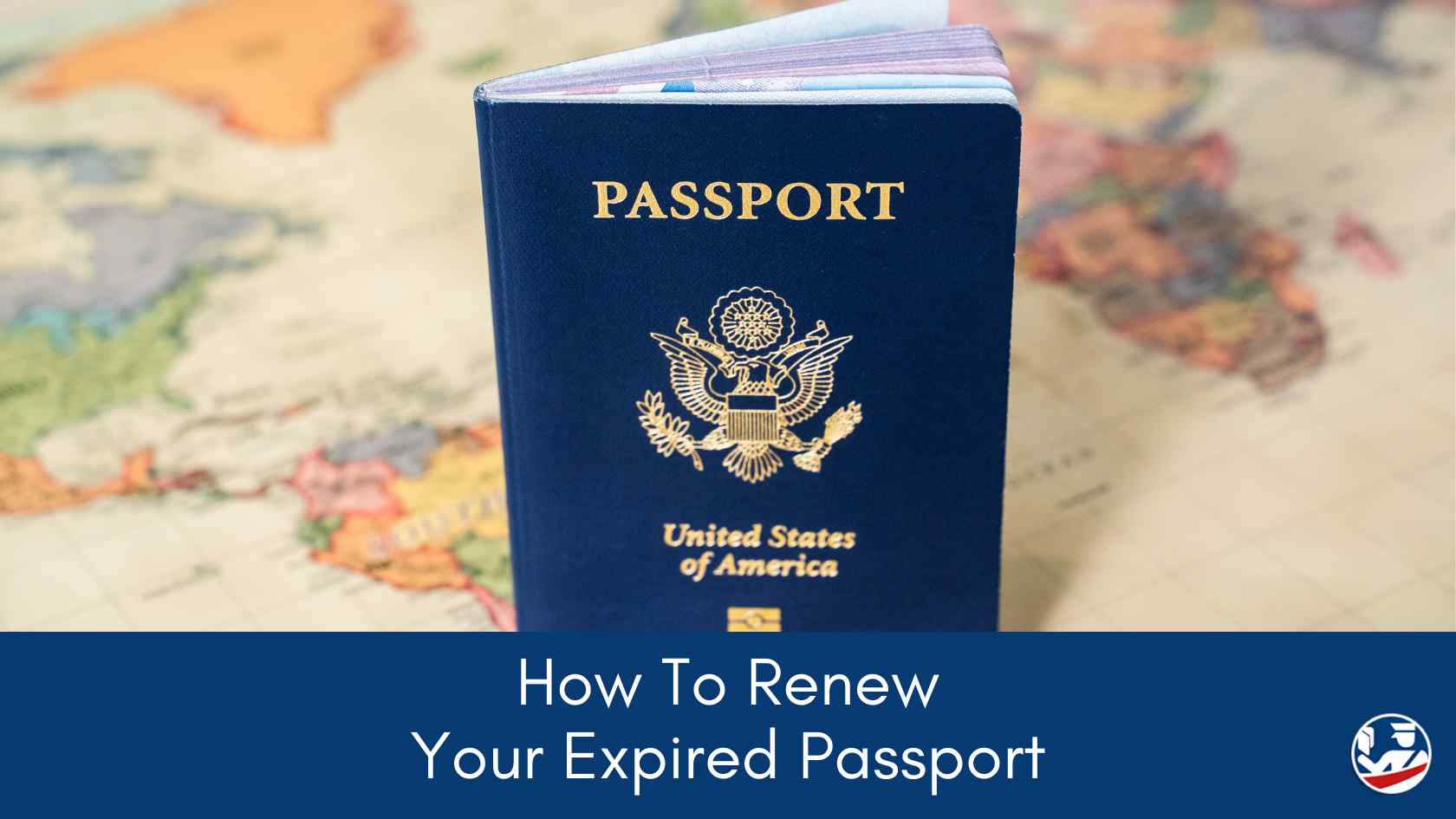 You can get a passport quickly without going to a regional agency yourself. You can authorize a third party to submit the passport application and documents at an agency for you.
This can be anyone-a friend, a relative, a neighbor. However, it's a better idea to use a registered passport expediter.
Expediters are the experts in getting passports fast. Their businesses rely on it.
To make this possible, these companies usually have many offices that are close to passport agencies across the country. This lets them deliver your application to the agency with the fastest service available. As a result, your application can be processed faster than if you applied on your own.
If you have less than two weeks before you leave, this is the best option.
How Passport Expediting Services Work
There are several steps to apply for a passport renewal through an expediting service.
Step 1 - Find a reputable passport expediting service
There are plenty of passport expediters with years of experience and many satisfied customers. But let's be honest. There are also frauds.
To be safe, you want to be sure to only work with trustworthy passport expediting services. Choose a company that has a good reputation and has been around for a while. These companies will not risk their reputation by mishandling your sensitive information.
For more on this, check out our guide, 5 Criteria for Choosing the Best Passport Expediting Service.
In a rush? One expediter we highly recommend is Rush My Passport. Their credentials include:
More than a decade of experience expediting passports
Multiple offices across the country
A shipping partnership with FedEx Office
Features in The Wall Street Journal, The New York Times, Forbes, The Los Angeles Times, MSNBC, and countless other news and travel outlets.
Hundreds of 5-star reviews on Yelp, TrustPilot and other third-party review sites.
Step 2 - Gather your materials
One thing a passport expediting service cannot do for you is gather and complete your application materials. You need to complete all the same paperwork as if you were applying at a passport agency yourself (see Step 2 above).
You will also need to complete a formal authorization letter that allows the expediter to legally represent you before the regional passport agency. The passport expediter should provide this to you.
Step 3 - Get your documents to the expediter
Your documents need to be transferred to the expediter. This can happen either in person or through the mail. This cannot be done electronically.
Remember: passport applications require original documents. Scanned or copied documents won't be accepted.
If you are mailing your documents, choose the quickest shipping speed you can to be sure you can get your passport as soon as possible.
Step 4 - The expediter goes to work for you
Once your expediter has your materials, they will usually review them for mistakes. This includes problems with your application as well as noting any missing items.
A courier will then hand-deliver your application and documents to a regional passport agency.
After the application has been processed, the courier picks up your new passport and supporting materials. All of them are then returned to you-usually via overnight shipping.
Some expediting services offer extra delivery options for special circumstances. For example, an expediter may offer to personally deliver the new passport to you at a hotel or airport.
Click for expedited passport courier service in 24 to 48 hours!.
Looking to learn more about passport expeditors, what they do, and how to choose the best one for your needs?
Check out our most popular and helpful guides below!
Related Passport Renewal Articles
Top 5 Questions About Expedited Passport Couriers
Click for reliable expedited passport courier service.