Expedite Passport Renewal - Forms, Fees & Processing Times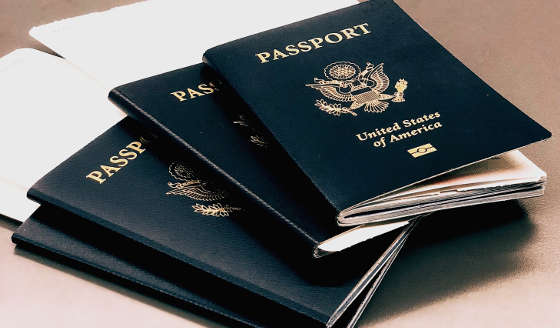 U.S. citizens can get expedited passport renewals in one of three ways. These include:
Apply for expedited renewal by mail.
Submit application DS-82 and supporting documents at a regional agency.
Authorize a private expediter to submit the form on your behalf.
The method you choose will affect how much you pay and the time it takes to get your passport renewed. Steps for each method are discussed below so that you will have the information you need to choose which option is best for your situation.
Expedited Passport Renewal by Mail
A
standard passport renewal by mail
can take 6-8 weeks (or longer) before your new passport and supporting documents are returned to you.
The United States Department of State knows that this processing time may be too long for some travelers. To account for this, you can pay an additional fee to get the application processed faster.
The processing time for expedited service by mail is 2 to 3 weeks. It can take longer if the agency receives a high volume of application forms. The more people applying, the longer it will take to process all of the requests.
If you can wait at least 3 weeks for your passport, follow the steps below to apply by mail:
Complete Form DS-82.
Double-check that it has been signed.
Place the completed application, a current passport photo, and payment for fees in a protective envelope.
Address the envelope to the Department of State using the following address:

National Passport Processing Center
Post Office Box 90955
Philadelphia, PA 19190-0955 It is worth noting that, while there are multiple addresses that accept passport applications, the address above is the only one that accepts expedited renewals.

Write the word "EXPEDITE" on the outside of the envelope.
Mail the envelope and its contents to the address above by overnight express.
Follow these steps exactly. Mistakes on your application, problems with supporting documents or a photo that does not meet the requirements, can lead to delays. Certain errors can even result in your application being rejected altogether.
Expedited Service at a Regional Agency
If you have less than two weeks before your departure date, you can applying in person at a regional passport agency.
The first step is to schedule an appointment
Once your appointment has been scheduled, you need to arrive no more than 15 minutes early with the completed Form DS-82, your existing passport, current photos and your complete payment (including the expedited processing fee). Most processing centers also require evidence of travel.
If you are unable to get an appointment but have urgent travel needs, you can appear at the nearest regional passport agency without an appointment and try to submit the application as a walk-in.
Passport agencies usually accept applications from applicants without appointments, but there is no guarantee. High volumes of applicants or other unforeseen issues could result in you walking away empty-handed. As a walk-in, if you had difficulty making an appointment for a particular day, that may be sign that your odds of success will be lower than normal.
That said, if you decide to take the risk and apply at a regional passport agency without an appointment, you should plan to arrive an hour or two before the agency opens. From there, your chances will depend on the how many appointments have been scheduled that day and how quickly the passports are required.
If you are successful – either with or without an appointment – regional passport agencies have processing times ranging from eight business days to the same day.
Click here for a list of regional passport agencies.
Registered Passport Expeditors
The third method of renewing a passport quickly is to authorize a third party to submit the passport application and supporting documents at a regional agency on your behalf.
While this can be a friend or relative, applicants often opt to utilize the services of a registered passport expeditor.
These companies have a unique combination of experience and familiarity with the passport application process. As a result, you can minimize the risk of a delay and ensure you get your passport renewed as quickly as the same day.
If you have less than two weeks before your departure date and are unable to travel to a regional passport agency, a courier service is your best bet.
How Passport Expediting Services Work
When you apply for a passport renewal through an expediting service, you complete the typical paperwork along with an authorization letter that allows the expeditor to legally represent you before the regional passport agency. These documents are then transferred to the expeditor either in person or through the mail – this cannot be done electronically.
Upon receipt, the authorized expeditor reviews the application for errors and then proceeds to hand deliver your application and supporting documents to a regional passport agency.
When the application has been processed, the expeditor then picks up your new passport from the agency and delivers it to you. This is typically handled through overnight shipping, but some expediting services offer additional delivery options in special circumstances. For example, in an emergency, an expeditor may be willing and able to deliver the new passport to you personally at a hotel or airport.
Click for expedited passport courier service in 24 to 48 hours!.
Submitting your application form at a regional processing center or authorizing a professional courier to do it for you is the fastest way to renew a passport. This method will usually result in your new travel document being issued the same day or, at the latest, the next day. That said, be sure to always account for any additional shipping time when sending and receiving your documents.
Looking to learn more about passport expeditors, what they do, and how to choose the best one for your needs?
Check out our most popular and helpful guides below!
Top 5 Questions About Expedited Passport Couriers
Top 5 Questions About Expedited Passport Couriers