Expedite Passport Renewal - How to Renew Your Passport Fast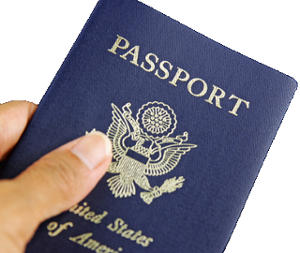 There are
three ways to expedite passport renewals
. If you need your travel document in a hurry, you can request expedited services by mail, submit the application at a regional processing center or authorize a private expediter to submit the application on your behalf. The method you choose depends on how quickly you need to get it renewed and whether you want to do it yourself or save the time by authorizing an experienced professional to
expedite your passport renewal
.
Get Passport Renewal Expedited by Mail
Place the completed, signed
Form DS-82
, current passport photo and payment of $170 (application fee + expedited service fee) to the Department of State in a protective envelope. Write the word "EXPEDITE" on the outside of the envelope. Mail the envelope and its contents to the address below by overnight express.
National Passport Processing Center
Post Office Box 90955
Philadelphia, PA 19190-0955
The processing time to expedite a passport renewal application by mail is 2 to 3 weeks. This can sometimes take longer depending on the demand at the time you make your application.
Expedite Passport Renewal at a Regional Agency
If you have less than two weeks before your departure date, you can
apply to expedite your passport at a regional passport agency
. The first step is to make an appointment by calling the National Passport Information Center toll-free at 1-877-487-2778. This is an automated appointment service that operates 24 hours a day, 7 days a week. During peak travel seasons you may have to make numerous attempts before getting through. Once your appointment has been scheduled, you need to arrive no more than 15 minutes early with the completed
Form DS-82
, your current passport, photos and payment. Most processing centers also require evidence of travel. If you are unable to get an appointment but have an urgent travel needs, you can appear at the nearest agency without an appointment and try to submit the application as a walk-in. In this case, you should arrive an hour or two before the agency opens. Applications from those without appointments are usually accepted although there is no guarantee. Much depends on the how many appointments have been scheduled and how quickly the passports are required. Processing is completed in 8 business days to as fast as the same day at these locations.
Click here for a list of regional passport agencies
.
Fast Passport Renewal Courier Service
Another method of renewing a passport quickly is to
authorize a third party to submit the passport application and supporting documents
at the regional agency on your behalf. While this can be a friend or relative, applicants more frequently utilize the serivces of a
registered passport and visa courier service
because of the experience they have. This is a necessary alternative if you have less than two weeks before your departure date and are unable to travel to a regional passport agency. When you apply through an expediting service, you authorize the expediter to represent you before the regional passport agency. An authorization letter must accompany the application form. The authorized courier will hand deliver your application and supporting documents to the agency. When the application has been processed, your new passport will picked up and mailed to you using overnight delivery. Depending on how urgent the situation and what airport your flight leaves from, the expeditor may be able to deliver the new passport to you personally at the airport. Submitting your application form at a regional processing center or authorizing a professional courier to do it for you is the fastest way to renew a passport. Using this method will usually result in your new travel document being issued the same day or, at most, the next day. This does not include overnight shipping time when using an expediter service.
Click here to for expedited passport courier service in 24-48 hours
.
Top 5 Questions About Expedited Passport Couriers
Expedite Your Passport Now!
Click to Call for Expedited Service!