How to Get an Emergency Passport Renewal in 72-Hours or Less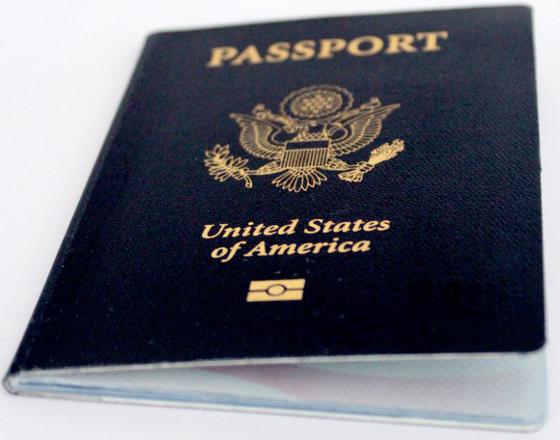 Emergency passport renewals are only available to travelers with a documented life-or-death emergency that requires urgent international travel within the next 24-72 hours. This express passport renewal option can be used to renew an expired passport or one that does not meet the validity requirement for the country you need to visit.
Some reasons your passport may not be valid include:
Your passport expired - You cannot travel abroad with an expired passport.
Your passport expiration date is too soon - Different countries have different rules about how much validity your passport needs to have. Some countries simply require your passport to be valid for the duration of your stay. Some countries require three or six months of remaining validity on your passport.
Your passport does not have enough remaining visa pages - You cannot add pages to a passport. As such, it's important to know how many blank passport pages countries require. This includes both countries you are traveling to and through.
In situations like these, you only have two ways to get your travel document quickly. You can either submit your application at a regional agency or you can request emergency passport renewal through an authorized expediting service.
In some circumstances, it is possible to get a passport renewal in 24 hours. However, processing delays can extend the wait time for an emergency passport to up to 3 business days.
Be Sure You Qualify for Emergency Passport Renewal
Be advised: you can only renew a passport if you meet the following criteria:
You still physically have your most recent passport. In addition to the passport application, fees, and supporting documents, you need to submit your previous passport when applying to renew it. This means a lost or stolen passport cannot be renewed.
Your last passport was issued within the past 15 years. U.S. passports are valid for 10 years. So, even if your passport is no longer valid, it can still be renewed as long as the expiration date is less than 5 years ago.
Your passport is not extremely damaged. The US Department of State will not accept excessively torn, burnt, mutilated, or water damaged passports for renewal.
You want to renew an adult passport book or passport card. A child's passport book or card does not qualify for emergency passport renewal. That said, there are expedited passport services for getting a child's passport quickly.
If your existing passport doesn't meet the requirements above, it is still possible to get emergency passport service. You need to follow this
guide to getting a new passport in an emergency
; the instructions outlined below are only for an urgent passport renewal.
The Department of State approves emergency passport applications for new and first time passports as long as you can provide sufficient proof of your urgent travel needs. If you have an emergency that requires traveling internationally but don't qualify for a passport renewal, check out our guide to emergency passport service.
If you do not have proof of urgent travel plans, there are several other methods of US passport renewal that you should explore instead.
Again, be aware that getting a same-day or one-day passport renewal is typically only available to those who have sufficent proof of a life-or-death emergency.
What Qualifies as a Life or Death Emergency for Urgent Passport Service?
The fastest tier of passport service offered by the Department of State is for emergency travel that involves a serious health issues for you or a family member.
Per the U.S. Department of State website:
To qualify for life-or-death emergency service, your immediate family member must be a parent, legal guardian, child, spouse, sibling, or grandparent.
To be clear, other relatives such as aunts, uncles, cousins do not qualify for life-or-death emergency service. Furthermore, simply visiting another country for medical treatments or medication doesn't qualify, either.
Note: You will need to supply sufficient proof to the Department of State to qualify for this level of expedited service.
The process remains the same as getting an emergency passport renewal for urgent travel, with the exception being how you make the appointment.
On Mondays through Fridays from 8:00 a.m. to 8:00 p.m. (ET), call 1-877-487-2778.
If you have a life-or-death emergency after 8:00 p.m. (ET) on Mondays through Fridays, Saturdays, Sundays, and federal holidays, call 202-647-4000. This number is not for use between 8:00 a.m. and 8:00 p.m. (ET) on Mondays through Fridays.
Emergency Passport Renewal at a Regional Agency
If you choose to attempt an emergency passport renewal on your own, know that there is no room for error. Even a simple mistake can delay your international travel.
There are three steps that must must happen in order for you to renew a US passport at a regional processing center.
Schedule a visit. The National Passport Information Center has an automated appointment system that is available 24 hours a day, 7 days a week. The toll-free number is 1-877-487-2778. You can also speak with a customer service representative Monday-Friday, 8 a.m. to 10 p.m., EST, excluding federal holidays.

Depending on the time of year and the passport agency you call, it may require several attempts to finally reach a representative.

A walk in appointment is possible, but it is a big risk-especially if you have an emergency. Calling to make an appointment ahead of time is a better choice.

Gather the following required documents and materials:

Completed Form DS-82 - This is the standard U.S. passport application document for renewing an adult passport.
Your most recent passport - Again, passports must have been issued within the past 15 years and be relatively undamaged (normal wear and tear is acceptable).
One passport photo - Passport photos must be taken within the last 6 months and follow the passport photo size and content guidelines issued by the Department of State.
Payment for the renewal fee. You will also be charged the expedited service fee. If you are having your passport mailed to you, you will also pay an additional fee for 1-2 day priority mail express delivery through the US Postal Service.

When applying in person at a passport office, you can pay your passport fees with cash (exact amount only), check, money order, or most credit or debit cards (including most pre-paid cards).

Name change documentation - If your name has been legally changed since you got your previous passport, you also need submit an official document to support this.
Evidence of travel - Most, regional agencies require evidence of travel if you are applying for emergency passport services. This is the only way you can get the fastest processing time.

Show up early for your appointment. This may not be a problem if you live in or near the city where the regional passport agency is located. However, it could be a problem if you live far away or if your nearest regional agency does not have any available appointments.

Regional agencies are located in major cities such as Boston, Chicago, Miami, New York just to mention a few. There are three in California (Los Angeles, Sacramento and San Francisco) and three in Texas (Dallas, El Paso and Houston). You can access the full list of locations on our passport agency page.
Emergency Renewals through an Expedited Passport Courier Service
Applicants who do not want to take the time to make an appointment or who are unable to travel to the nearest regional agency, can authorize a registered expediter to submit the US passport renewal application form on their behalf. For some people, this is the fastest, and most cost-effective way to get emergency passports. It also reduces the risk of errors or delays.
Based on our over 20 years of experience helping travelers with their passport and travel document needs, we have compiled a directory of the top passport expediting services for U.S. travelers.
To get emergency passport service through a passport expediting service, follow the steps below:
Complete the online application form.
Send the following to the passport expediter:
Completed and signed form DS-82
Your current passport
New passport photos
Payment for all fees
Any proof of your emergency travel needs
Any additional documentation of legal name change
Since you need a passport so quickly, you should select same day passport service and send your documents using two-way overnight delivery like priority mail express.
Once the expediter has received your complete documentation package, the contents will be submitted to the regional passport agency with the fastest current turnaround time.

At this point, you should receive a status update including projected processing times for your emergency passport renewal.
When the application has been processed, a representative will visit the agency on your behalf and pick up your renewed passport. It will then be sent to you by express mail.
If you need to get your travel document in 24-48 hours, click the link for emergency passport renewal.
Emergency Passport Service While Traveling Abroad
American citizens who are traveling abroad and need to renew a United States passport quickly due to an emergency can do this at the nearest U.S. embassy or consulate general. Emergency or limited-validity passports can be issued the same day. They are usually valid for one year but can be replaced before the expiration date for a full-validity passport at no additional cost. If you find yourself in this situation, you can find a U.S. embassy or consulate general here.
Emergency Passports for Minors
As mentioned previously, passports for a minor cannot be renewed-even in an emergency. However, you can still get a passport for a child quickly, whether there is an emergency need to travel or not.
There are a very unique set of steps you must follow. Check out our guide for expediting a passport for a minor.
Top 5 Questions About Expedited Passport Couriers