Emergency Passport Renewal Information - How to Renew Passports as Quickly as the Same Day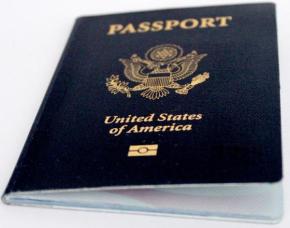 Emergency passport renewals are usually necessary when you only have 24-48 hours to renew an expired passport or one that does not meet the validity requirement for the countries you plan to visit. In a situation such as this, you only have two ways to get your travel document so quickly. You can either submit your application at a regional agency or you can request emergency passport renewal through an authorized expediting service. Details about the two options are given below so that you can know what to expect in each situation.
Emergency Passport Renewal at a Regional Agency
Two things must happen in order for you to
renew a USA passport
at a regional processing center. First, you have to schedule a visit. The National Passport Information Center has an automated appointment system that is available 24 hours a day, 7 days a week. The toll-free number is 1-877-487-2778. You can also speak with a customer service representative Monday-Friday, 8 a.m. to 10 p.m., EST, excluding federal holidays. Depending on the time of year, it may require several attempts to finally reach a representative.
The second thing that has to happen is that you have to show up for your appointment. This may not be a problem if you live in or near the city where the regional agency is located. It could be a problem if you live far away. Regional agencies are located in major cities such as Boston, Chicago, Miami, New York just to mention a few. There are three in California (Los Angeles, Sacramento and San Francisco) and three in Texas (Dallas, El Paso and Houston). You can access the full list on our passport agency page.
If you get the appointment made and are able to travel to the agency, you need to take the following items: completed Form DS-82, your most recent passport, one passport photo and payment for the renewal fee. If your name has been legally changed, you also need submit an official document to support this. Most, but not all, regional agencies require evidence of travel.
Emergency Renewals through an Expedited Passport Courier Service
Applicants who do not want to take the time to make an appointment or who are unable to travel to the nearest regional agency, can authorize a registered expediter to submit the USA passport renewal application form on their behalf. The first step is to complete the online application form. Then, send them the completed form DS-82, current passport, photos and payment. Since you need a passport so quickly, you should select same day passport service and send your documents using two-way overnight delivery.
Once the expediter has received your package, the contents will be submitted to the regional passport agency. When the application has been processed, a representative will pick up your renewed passport and send it to you by express mail. If you need to get your travel document in 24-48 hours, click the link for emergency passport renewal.
Emergency Passport Service While Traveling Abroad
American citizens who are traveling abroad and need to renew a United States passport quickly due to an emergency can do this at the nearest U.S. embassy or consulate general. Emergency or limited-validity passports can be issued the same day. They are usually valid for one year but can be replaced before the expiration date for a full-validity passport at no additional cost. If you find yourself in this situation, you can find a U.S. embassy or consulate general here.
Top 5 Questions About Expedited Passport Couriers