How to Renew an Expired Passport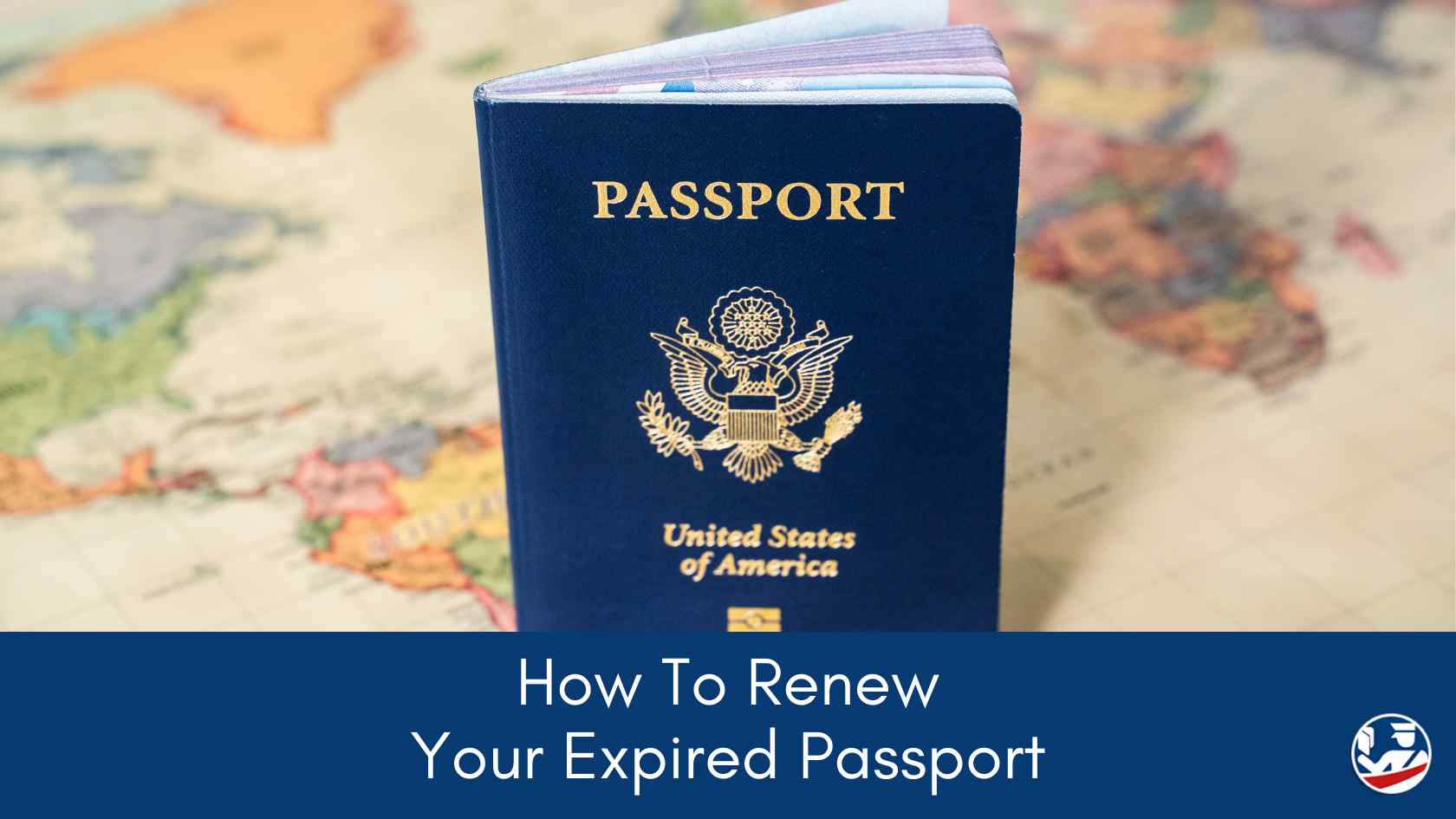 In our over 20 years helping readers with travel document issues, we get this question all the time:
Should I renew my expired passport or apply for a new one?
The simple answer is renew it if you are eligible.
Once a passport is expired, it has outlived its usefulness. You cannot travel abroad nor apply for a travel visa with an expired passport. This means that if your passport's expiration date has passed and you need to travel internationally, you need to get it replaced immediately.
This leaves travelers with two options: apply for a passport renewal by mail or apply for a new passport. Each has its own procedure, fee, and timing to consider.
The best choice for you depends on 3 factors:
How old you were when your last passport was issued?
How much time has passed since the passport's expiration date?
How fast do you need your passport replaced?
If you need a passport fast, our best advice is not to wait.
Whether you need to renew or replace your expired passport, Rush My Passport has been obtaining expedited passports in a week or less.
Apply online for expedited passport service
.
If you can afford to wait, submit your renewal application, existing passport, and supporting documents through the mail. You do not need to visit a passport acceptance facility in person.
UPDATE:
High demand and mailing delays are impacting how long it takes to get a passport.
Standard service is currently taking between 10 and 13 weeks.
Expedited service is currently taking between 7 to 9 weeks.
NOTE: Processing times begin when applications are received at a passport agency or center. Requesting 1-2-day mailing service is recommended.
Need to get a passport faster?
When Can an Expired Passport Be Renewed?
You can apply to get your passport renewed by mail at any time as long as your passport meets all of the following criteria:
The expired passport was issued not more than 15 years ago
The expired passport was not damaged
The expired passport is an adult passport that was issued when the holder was 16 years old or older
In other words,
passports issued to applicants age 16 or older can be renewed by mail up to 5 years after the expiration date
(as long as the passport is not
significantly damaged
).
Can I Renew My Passport Early?
Yes! Even if your current passport is still valid, there are good reasons to renew early:
How Do I Replace an Expired Passport That Does Not Qualify for Renewal?
If your expired passport does not meet the criteria listed above, you need to follow the steps for applying for a new passport to get it replaced.
Note:You will also have to pay the $35 execution fee-even though you paid it when getting your first passport.
The Expired Passport Renewal Process
The passport renewal process has several steps. These vary depending upon the passport services you need and if you can provide proof of urgent travel plans.
If time is not a factor, you can get a passport with routine service by following out guide to renewing an expired passport by mail. You can also use this method to renew a passport card or a passport book through the State Department's expedited passport renewal process.
If you need to renew an expired passport fast, hire a registered passport courier service to help. This is the best, most reliable way to get a passport quickly without having to go through the hassle, time, and extra expenses that come with visiting a regional passport agency on your own. Not only that, these experts ensure your applications and supporting materials are in order so that you don't experience unnecessary passport processing delays.
Either way, if you have the opportunity to renew your passport instead of applying for a new one, do it. Passport renewals are easier and less complicated than restarting the entire application process from scratch.
Even if you do not have current plans to travel internationally, renew your passport while you are eligible to do so rather than waiting until your next trip abroad (when it might be too late).
NOTE: Don't throw away or destroy that expired passport! it is possible to use an expired passport as proof of citizenship when you apply for a new passport. So, if you don't intend to replace your expired passport now, you may want to hold on to it so that it is available when you are ready to get a new one.
The Basic Steps to Renew your Expired Passport
Complete a passport renewal application "Form DS-82: Application for a U.S. Passport by Mail."
Print and sign the passport application form. This is different than a the new passport application process which requires you to sign your application and take an oath in front of a U.S. State Department official.
Have a new passport photo taken. You can get acceptable passport photos taken at some post offices and retail locations. For more information, check out our complete guide to where to get a passport photo taken.
Calculate and pay the passport renewal fees. Passport renewals cost the same as a new passport, but without the $35 execution fees.

The payment rules are the same, too. You cannot pay online. You cannot use a credit card, debit card, or send cash. Instead, you must send a check or money order payable to the "U.S. Department of State".

Don't forget that if you select other services on your passport application (like expedited processing or faster shipping via the US Postal Service), you need to include any additional cost in your payment.

Prepare your passport renewal documents for submission. Place your signed, completed application Form DS-82, your most recent passport photo, your undamaged passport, and payment for fees in an envelope.
Include any additional required documents, if applicable. These include items like legal name change documents, a certificate of birth abroad, a marriage certificate, a naturalization document, etc.
Mail the envelope to the appropriate address on the application form.
Once you have followed these steps, you must wait for your renewed passport book or passport card to arrive. Your supporting documents (including your expired, most recent passport) will be returned to you, as well. Passport applications, themselves, are not returned.
In some cases, these documents will be returned with your passport. Usually, though, they are mailed separately.
How Long Do I Have to Wait for my Expired Passport to be Renewed?
Whether you get a new passport or renew a passport you already have, processing a passport application takes between 10 to 13 weeks for standard service and 7 to 9 weeks for expedited service. These times are subject to change and can take even longer in times of high demand.
If you have a travel emergency and need to get a passport fast expedite a passport renewal, you can make an appointment at a regional agency.
If you don't have the time, ability, or desire to visit the processing center? Get a third party to go for you. You can authorize a relative, friend, family member, travel agent or an express passport courier to make the trip on your behalf.
Expired Passport Renewal FAQ
Top 5 Questions About Expedited Passport Couriers