10 Things That Can Delay The Passport Application Process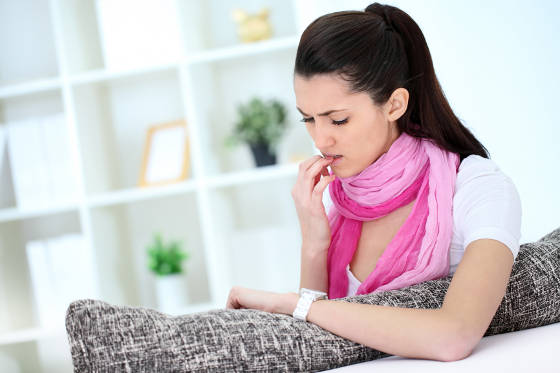 Current passport processing times are stretching out to as long as 13 weeks for routine processing and up to 9 weeks for expedited processing. If you have international travel plans, these delays can cause you delay an upcoming trip or outright cancel your plans to travel abroad. So what causes these delays?
There are a number of reasons why application processing times change. Some of the reasons listed below are beyond your control. Others can be avoided with some careful attention to detail on your end.
Passport Delays You Can't Control
There are a lot of reasons why passport processing times fluctuate. The national passport information center does its best to keep passport customers notified about when and why these delays happen. However, these reasons offer little consolation when a dream vacation needs to be delayed or extended passport processing time means an application is stuck for weeks.
Unprecedented Demand for Passports

When there is a surge of passport applications, it is easy for the state department to get overwhelmed. Before you know it, there's a passport backlog and you are left putting your plans for an international trip on ice.

For instance, a busier travel season (like the summer travel season in 2023) can extended the turnaround time for passport applications by weeks. An expedited passport application could go from taking three to five weeks all the way up to taking seven to nine weeks.

Natural Disasters

When extreme weather or other unpredictable natural disasters strike the US, it wreaks havoc on the state department and its ability to process passports quickly.

Hurricanes, floods, blizzards, wildfires, earthquakes, and other dangerous natural events take a huge toll on government resources and service providers. Passport offices, the US Postal Service, and other federal agencies get stretched thin trying to respond to the pressing emergencies.

All this adds up to an increased chance of passport application delays.

International Crises

War, pandemics, and other geopolitical events can slow down passport processing time.

Like with natural disasters, the US State Department may have to use its resources to respond to international events. This takes away resources that could be spent on processing passport applications. The result: delays.

National Holidays

Unlike the other issues on this list, national holidays are predictable. They are days where government agencies, including US Passport Offices and the USPS, are closed. On these particular days, your passport application isn't being processed and your passport book won't be showing up in your mailbox (no matter how many times you check).

Holidays are also usually the busiest times for planned travel, like vacations or visiting family. If you are traveling internationally for a holiday, avoid last minute issues and be sure to get your family's passport applications submitted early.
Passport Delays You Can Control
An Unacceptable Passport Photo

One of the top reasons applications are delayed or denied is a passport photo issue. There are very specific passport photo requirements that must be followed for a photo to be accepted. Failing to do so will always lead to passport delays or denials.

Don't let a photo issue derail your plans to travel internationally. Making sure you avoid the most common passport photo mistakes is a good start. Most errors can be avoided by dressing appropriately and having a professional take your picture.

If you are considering where to get passport photos, you can save a lot of time by finding a passport office that offers photo services. This allows you to get your photos and submit your application all in one trip.

Application Mistakes

Another common reason for passport delays is an error on the passport application. If you get your passport denied or delayed because of one of these mistakes, you will usually be contacted by the State Department and offered a chance to fix it.

This back-and-forth correspondence will only add to your processing times-typically pushing them past the projected times advertised by the federal government.

Included in these errors is sending the incorrect payment. You need to include the correct amount for the type of passport you are applying for as well as any additional fees for expediting, rush delivery, or other services.

If you are paying your passport fees by check or money order, the payment needs to be made payable to "U.S. Department of State." You cannot pay by sending cash or credit card information with your application.

Missing or Incorrect Documentation

Along with your passport application, you are required to submit a number of additional documents. There are different requirements when applying for a new passport than when renewing an existing one.

For instance, applicants for a new passport must provide an original birth certificate, Consular Report of Birth Abroad, Certificate of Citizenship, or Naturalization Certificate to prove their US Citizenship. When applying for a renewal, a valid, undamaged passport can be used instead.

For a full list of these requirements, check out our complete guide to supporting documents for passports.

Some applicants make the mistake of submitting photocopies of their documents rather than originals or certified copies. This will always cause issues with your application and create delays. Submitting original documents can be a scary thing, but rest assured, they will be returned once your passport application is processed.

Be aware, supporting documents are often mailed and returned separately from your new passport.

Issues with Your Current Passport

If you are applying for a passport renewal, you must submit your current passport book or card. If this is not possible, you must start the process over again and apply for a new passport.

However, there are some cases where even if you have your current travel document, it won't be accepted:

It was issued when you were 15 years of age or younger
It was issued over 15 years ago
It is significantly damaged
It was issued under a previous name and you cannot legally document the name change

Parental Custody Issues

There are a lot of important rules to follow when applying for a passport for a minor. Most of the regulations involve documenting parental custody and permission to apply.

Both of a child's parents need to be able to provide evidence of their parental relationship as well as any legal custody or guardianship arrangements that may be in place. Without consent from both parents (or without evidence of one parent's sole custody) a child's passport application will be denied or delayed.

On a related note, failing to pay child support can also lead to a denied passport application. If you owe child support in excess of $2,500, the federal government will not issue you a passport.

Submitting Your Passport Application Too Late

The US Department of State makes it a point to encourage Americans to apply for a passport well in advance of when they need one. We agree.

When trying to figure out how long getting a passport will take, start with the current estimated processing times. From there, don't forget to include mailing times. Passport processing times begin when your application is received, not when you send it.

If you are approaching a travel deadline, it may be worth considering paying for expedited service. If the projected wait is still too long, your only options are to apply in person at a regional agency or get professional help from a registered passport expediter.

With proof of immediate travel needs or a life or death emergency involving yourself or an immediate family member, you can get a passport in three business days or less.
How to Track Your Passport Application Status
You may be asking yourself: how do I know if an error is delaying my passport?
The State Department website will provide regular updates about how world events are impacting their ability to issue passports. But this doesn't help you understand what's going on with your passport application.
For this, you can check the State Department's U.S. Passport Application Status page. You will be asked to provide your last name, date of birth, and the last four numbers of your social security number. From there, you will get an update on when to expect your passport. This is only an estimate. Until your passport is actually issued, mailed, and received, you are still at the mercy of the possible delays mentioned above.
How to Respond to a Passport Application Letter or Email from the U.S. State Department
In some cases, the State Department will mail or email a letter asking for additional information and/or documentation in support of your passport application.
To keep your application on track, you will need to respond by mailing the corrections and/or documents that are being requested within 90 days. You must also include the letter you were sent explaining the issue you are trying to fix.
Of course, the faster you meet these requests, the less time you will have wait to get your passport. Likewise, if you make a mistake in your corrections and fail to fix the issue, you will continue to experience more delays.
How to Get a Passport and Avoid Delays
Based on over 20 years of helping travelers with their travel document questions, the best advice we have for our readers is to plan ahead to ensure a delayed passport doesn't ruin your travel plans. Be sure to apply for a new passport or a passport renewal as far in advance of any planned international travel as you can.
If you have urgent international travel needs and expedited service still isn't fast enough, remember, you still have options. For instance, if you can provide proof of an urgent travel need, you can get a passport in as few as 1-3 business days by making an appointment and visiting a regional passport agency.
You can also jump the line by getting help from a reputable, registered passport expediter. For most people looking to get a passport quicly, this is the best option. These experts visit a passport agency on your behalf. This eliminates many of the costs and wasted time that come with trying to secure an appointment slot and visit a regional passport agency on your own.
Not only that, passport expediters have the experience and know-how to help you identify and fix passport application errors before you submit your information for processing. This cuts down your chances of a delay once your passport application has been submitted.
Our highest recommendation for a reputable passport expediting service goes to Rush My Passport. Their credentials include:
Over a decade of experience expediting passports
Multiple offices across the country
A shipping partnership with FedEx Office
Features in The Wall Street Journal, The New York Times, Forbes, The Los Angeles Times, MSNBC, and countless other news and travel outlets.
Hundreds of 5-star reviews on Yelp, TrustPilot and other third-party review sites.
Expedite Your Passport Now!