Getting a Passport Expedited for a Family Emergency Abroad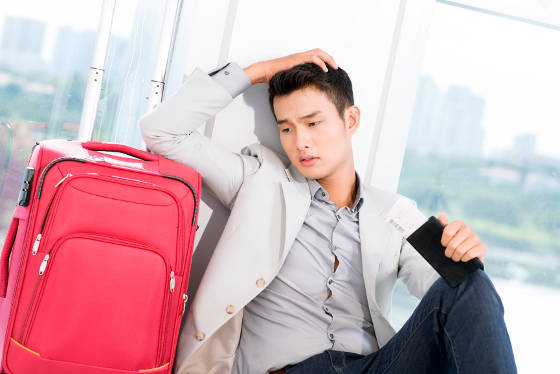 Two young Danish women who were volunteering in Panama went missing. In Ecuador, an American expat died of a heart attack on a park bench. A college professor was imprisoned in Brazil after unwittingly carrying someone else's contraband through airport security. A young man from Canada died in the Amazon jungle of Peru during a popular shamanic ceremony. If your son, daughter, sister, father, or other family member or friend had a catastrophic event or medical emergency in another country, would you be prepared to get there quickly?
These days, backpacking, adventure travel, expatriation, voluntourism, and around the world trips are more common than ever. The Internet has paved the way for a global society and people everywhere have set out to see the world, or to make it a better place. Chances are, if it isn't you doing the traveling, you know someone who is. You follow their blog from the Caribbean or get their email updates from remote parts of Canada and enjoy their exploits, but maybe you haven't considered that you too could be called to travel if an emergency arises. If you find yourself in this situation, where you need a passport immediately but have no time to visit a processing center, the quickest way to get one is with a passport expediting service. Typically, it will take the U.S. State Department about four to six weeks to process your passport paperwork from the time you submit your application and supporting documents. During the summer, before holidays, and prior to big passport policy changes like when it became necessary to have a passport to travel from the United States to Mexico, you can expect delays beyond the usual four to six weeks. A passport expeditor is even more crucial at these times. To the best way get an
emergency passport within 24 hours
if you can't get to a regional agency is with a
registered passport expediting courier
with a proven track record of reliability, who comes highly recommended, and who has a top rating with the Better Business Bureau. Only registered passport service providers can submit first time emergency applications on your behalf. Registered expeditors are granted a particular number of expedited applications per day by the U.S. Department of State. Once you have chosen a 24-hour passport service:
Apply for expedited service online, including your name, address, travel itinerary, delivery option, and payment details. Understand that the faster you need your passport, the more it will cost you.
Fill out Form DS-11 online and print it out but don't sign it. Gather supporting documents including an original or certified copy of your birth certificate (long form only), a passport photo, a copy of your driver's license, and payment for passport fees.
Visit an application acceptance facility where an authorized agent will review your documents, administer an oath, witness the signing of the application form and seal everything in an envelope. Be sure a copy of the third-party authorization letter is included.
Send the sealed envelope and a copy of the authorization letter to the passport expeditor via overnight service.
Click here to get your passport expedited in 24 to 48 hours
.
Expedite Your Passport Now!
Click to Call for Expedited Service!