How to Expedite a Passport to Deal with an Emergency Situation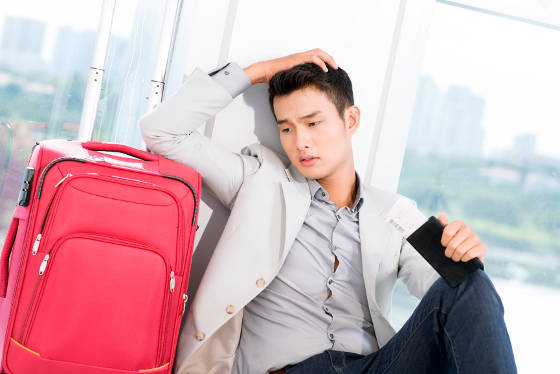 When an emergency travel situation arises that requires you to leave the country, you will need to apply for an emergency passport.
International travel is not as simple as purchasing a plane ticket and getting to the airport. When there is an emergency abroad, the biggest potential hurdle between you getting to a family member, friend, or loved one is a passport. Without proper travel documents, you will not be allowed to leave the country or enter another one. It doesn't matter how severe your emergency is.
UPDATE:
High demand and mailing delays are impacting how long it takes to get a passport.
Standard service is currently taking between 10 and 13 weeks.
Expedited service is currently taking between 7 to 9 weeks.
NOTE: Processing times begin when applications are received at a passport agency or center. Requesting 1-2-day mailing service is recommended.
Need to get a passport faster?
If you need a passport immediately but have no time to wait for lengthy processing times - the quickest way to get a passport is with a passport expediting service.
Make the right choices to avoid delays
Typically, it will take the U.S. State Department about four to six weeks to process your passport paperwork from the time you submit your application and supporting documents.
You can expect delays beyond the usual four to six weeks during the summer, before holidays, and prior to big passport policy changes (like when it became necessary to have a passport to travel from the United States to Mexico).
Currently, it is taking passport offices 10-13 weeks to process routine applications and 7-9 weeks to process expedited applications. A passport expeditor is even more crucial in situations like these.
While you also have the option of visiting one of the over two dozen regional passport agencies located throughout the United States, there are potential delays to consider.
First and foremost, you need to have the time to travel to one of these facilities, submit your application, and wait for hours or even days for your passport to be issued.
Secondly, any errors in your paperwork or any missing documentation could result in additional delays or a possible denial. You may not have this kind of time in an emergency.
A registered passport expediting courier is the best way get an emergency passport within 24 hours if you can't get to a regional agency yourself or if you cannot afford any delay. These companies work on behalf of their clients to provide a unique level of service that is tailor-made for these types of situations.
Some reasons to choose a passport expeditor in an emergency include:
The U.S. Department of State grants registered expeditors a particular number of expedited application submissions per day. Of these submissions, emergency situations are usually given priority.
Registered couriers' applications tend to get processed faster and more reliably than when citizens submit applications on their own.
Only registered passport service providers have the legal authority to submit first-time emergency applications on your behalf.
Choose an expediting service that delivers proven results
While you may feel pressure to employ a passport expediting service as quickly as possible, it is crucial to entrust your application only to a service with a proven track record of reliability, positive recommendations, and a top rating with the Better Business Bureau.
Unsure of how to quickly find and secure the services of a reputable passport expediter? Click here to check out our complete guide to passport expediting courier services, how they work, who to trust, and how they can help you get your passport as quickly as possible.
If time is of the essence, skip right to our directory of expedited passport services to access important information about registered couriers.
While there are many great options. One we highly recommend is Rush My Passport. They are a registered passport expediting service that meet our high bar for quality and trustworthy service in even the most urgent of emergency situations:
more than a decade of experience expediting passports
multiple offices and representatives including Florida, Atlanta, Chicago, Houston, Los Angeles, Miami, New York, Philadelphia, San Francisco, Washington DC, and West Palm Beach
a direct partnership with FedEx Office for additional processing state of mind
a top-rated passport expediting service featured in The Wall Street Journal, The New York Times, Forbes, The Los Angeles Times, MSNBC, and countless other news and travel outlets.
hundreds of 5-star reviews on Yelp, Trust Pilot and other third-party review sites.
Your role when applying for a passport through an expediting service
Once you have chosen a 24-hour passport service, your part in the process is simple:
Apply for expedited service online, including your name, address, travel itinerary, delivery option, and payment details. Understand that the faster you need your passport, the more it will cost you.
Fill out Form DS-11 online. Print it out but don't sign it. Gather supporting documents including an original or certified copy of your birth certificate (long form only), a passport photo, a copy of your driver's license, and payment for passport fees.
Visit an application acceptance facility where an authorized agent will review your documents, administer an oath, witness the signing of the application form and seal everything in an envelope. Be sure a copy of the third-party authorization letter is included.
Send the sealed envelope and a copy of the authorization letter to the passport expeditor via overnight service or arrange some other reliable method of delivery.
From there, the passport expediting service will bring all of your materials to a regional passport agency, secure your passport, and return it (along with your supplemental materials) to you as quickly as logistically possible.
It is common for these transactions to happen via express delivery services. However, many high-quality passport expeditors are willing to arrange in-person meetings at an airport, hotel, or other mutually agreed upon location to help you get on your way to your destination as quickly as possible. In an emergency, that level of service can make all the difference and save you hours or even days of wasted time!
Click for reliable expedited passport courier service.