The Six Month Validity Rule for U.S. Passports - List of Countries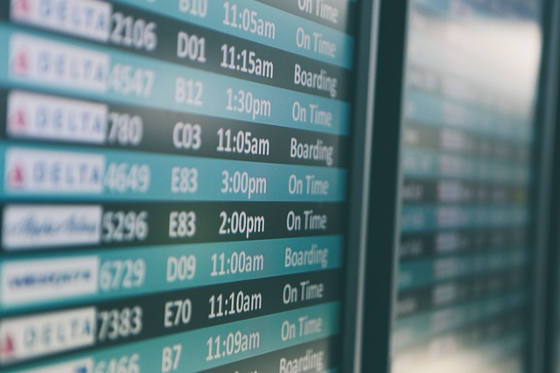 Many countries require travelers to have
passports with at least 6 months of remaining validity
as an entry requirement. Some require the passport be valid for six months from the date of entry while others require six months validity beyond one's stay.
If your passport does not have the required amount of validity, the airlines will not allow you to board your plane. Unfortunately, many travelers only discover this rule within days of their departure dates - or, worse yet, after they arrive at the airport. This means rescheduling flights and rushing to
expedite a passport renewal
. For some, this may mean cancelling their trip altogether. Below is a list of all the countries that currently follow the six-month validity rule. Be aware, however, that
entry requirements
change. You should always contact the embassy of the country you plan to visit as well as your airline(s) to verify the passport requirements for your international travel itinerary. That said, making sure your passport's expiration date is at least six months away from your departure date will help you to avoid most potential complications.
The list is organized by continents with countries listed in alphabetical order. Be aware that many of the countries on the list also require a visa for entry.
Europe is absent from this list. Due to stricter border controls in many European countries, the US State Department recommends that American citizens traveling to the countries in the Schengen Area should have a passport with six months of remaining validity. That said, the official requirement is only three months. While the rules for entering the countries that are a part of the Schengen Agreement are slated to change with the introduction of the ETIAS visa waiver program in 2021, this is not expected to change the required amount of passport validity required for entry.
Africa
Alegeria
Angola
Botswana
Burundi
Cameroon
Central African Republic
Chad
Congo, Democratic Republic of the
Congo, Republic of the
Cote d'Ivoire
Djibouti
Equatorial Guinea
Eritrea
Ethiopia
Gabon
Ghana
Kenya
Malawi
Mauritania
Mozambique
Namibia
Rwanda
Sao Tome and Principe
Somalia
South Sudan
Sudan
Tanzania
Uganda
Zambia
Asia
Bahrain
Bangladesh
Bhutan
Brunei
Burma
Cambodia
China
Indonesia
Iran
Iraq
Israel
Jordan
Kazakhstan
Kuwait
Kyrgyzstan
Laos
Malaysia
Mongolia
Nepal
Oman
Pakistan
Philippines
Qatar
Russia
Saudi Arabia
Singapore
Sri Lanka
Tajikistan
Thailand
Timor-Leste (East Timor)
Turkmenistan
Turkey
United Arab Emirates
Vietnam
Yemen
N. America
Antigua and Barbuda
Grenada
Honduras
Saint Kitts and Nevis
Saint Lucia
Trinidad and Tobago
Oceania
Kiribati
Marshall Islands
Micronesia
Palau
Papua New Guinea
Tonga
Tuvalu
Vanuatu
S. America
Bolivia
Ecuador
Guyana
Suriname
Venezuela
Just discovered your passport doesn't have the six months of validity required? Visit the nearest
regional passport agency
or get an
expedited passport courier service
to submit the application form on your behalf and
renew your passport as quickly as the same day
.
Expedite Your Passport Now!