The Schengen Agreement and What It Means for Americans Traveling to Europe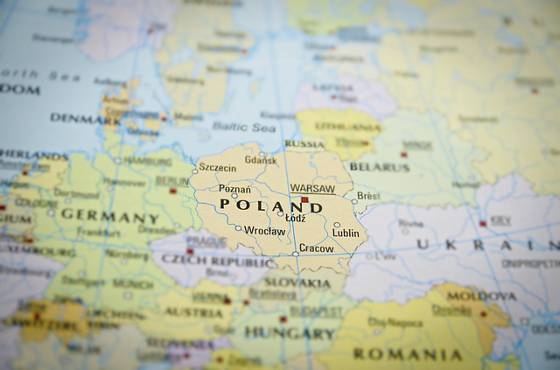 The Schengen Agreement was signed in 1985 by 5 European countries to allow for easier border crossings between the neighboring nations. Since then, the expansion of the Schengen treaty and the rise of the European Union (EU) have led to the present arrangement that covers 27 Eurpean nations (see below). The Schengen Agreements currently apply to 22 of the 28 current EU members as well as 4 non-EU countries.
Travel between these countries is both faster, more efficient, and less expensive due to a number of factors:
Removal of border checks at internal Schengen Area borders
Common rules, security procedures, and visa requirements for external border crossings
The Centralized Schengen Information System (SIS), which allows for information sharing concerning vehicle registration, law enforcement, traveler biometrics, and various border controls
Travelers visiting from outside of the Schengen Area, can take advantage of this simplified travel between Schengen countries as well. Most notably, American travelers do not need a visa to enter the Schengen Area or travel within its borders. That said, there are certain requirements that travelers from the US should account for when planning a trip to Europe that includes at least one Schengen nation.
Furthermore, there are additional requirements coming in 2021 for US visitors to the EU that will make traveling to and throughout the Schengen Area slightly more complicated.
Schengen Countries List
The countries that are currently included in the Schengen Agreement are:
*Travel through the microstates of Monaco, San Marino, and Vatican City are also governed by the Schengen Agreement.
Documents for Travel to the Schengen Countries
No visa is required if an American is traveling to the Schengen Area for tourism, leisure or business. All other reasons - including studying abroad, work, or an internship - require travelers to obtain appropriate visas before leaving the United States. Be sure to verify the foreign entry requirements for each country you plan to visit.
To visit the Schengen countries, you will need a passport valid for at least three months beyond your proposed arrival date. For example, if you plan a trip to a Schengen Area country for two months from now, your passport must have an expiration date no sooner than 5 months from now.
This requirement is based on the fact that the Schengen Agreement states that when you enter a Schengen Area country, you may travel freely within the entire area – including all member countries - for up to a total of 90 days. Travel between countries does not reset the 90-day count. When the 90 days is up, you need to leave.
That said, stays longer than 90 days are possible, but they require a different visa and some extra effort.
If your passport does not meet the Schengen requirements (most notably, the minimum 3 months of remaining validity), you may be refused boarding by the airline at your point of origin, while transferring planes or when you arrive in the Schengen area. For this reason, we recommend that your passport should have at least six months' validity remaining whenever you travel abroad.
Therefore, if you are traveling to the Schengen Area but have a passport that is either expired or expiring soon, consider expediting your passport application as soon as possible. If time is short, click here to get a passport in 24-48 hours.
Once you arrive in Europe, ensure your passport accurately reflects your stay in the Schengen Area. Get your passport stamped as soon as you enter the first stop of your travels. Know that many borders do not have staff or immigration officers prepared to do this; so, it is best to have your passports stamped at an official entry point if you want proper documentation of your entry in that country. Without a dated stamp from your day of entry, you may be questioned to prove how long you have been staying in the Schengen Area. Be proactive and avoid this potential hassle.
The History and Evolution of the Schengen Agreement
Travel requirements throughout Europe have changed several times over the past century. The Schengen Agreement reflects a progression of international trade, travel, and security considerations that continues to evolve today.
Before 1914, it was possible to travel from Paris to Saint Petersburg without a passport. When World War I came to an end, the practice of issuing passports and performing routine passport controls at national borders became the norm in Europe.
However, there were exceptions. In 1922, the Irish Free State and the United Kingdom passed laws that treated the other country as part of their own, thereby eliminating border controls between the two. Then in 1944, during World War II, the governments-in-exile of the Netherlands, Belgium, and Luxembourg signed an agreement to both create intergovernmental cooperation and ease restrictions along shared borders. Several years later, in 1952, the Nordic Passport Union was established to permit free travel between the countries of Denmark, Finland, Iceland, Norway, and Sweden.
Following these smaller regional agreements, the creation of the Schengen Agreement in 1985 marked the largest effort to relax international border controls in over 50 years.
The original Schengen Agreement came in the form of a treaty signed on June 14, 1985 near the town of Schengen in Luxembourg. In the agreement, Belgium, France, Luxembourg, the Netherlands, and West Germany all agreed to terms as a part of the European Economic Community that would allow for simplified visa policies and the removal of border checks between member nations.
In 1990, the Schengen Convention established what became known as the Schengen Area. Most notably, the convention formalized the visa policies that allow for travel into and through the Schengen Area without a visa for stays shorter than 90 days. These policies began taking effect in 1995 and expanded to more European countries throughout the rest of the decade.
When the European Union was formed in 1999, the Schengen Agreement became the framework for the open border policy between EU member states. The EU incorporated the agreement as part of the EU acquis – the EU's governing set of laws and statutes. Still, several EU nations opted out of the open-borders policy: Bulgaria, Croatia, Cyprus, Ireland, Romania, and the United Kingdom. All but the United Kingdom and Ireland are expected to join the agreement in the future.
Beyond the EU, members of the European Free Trade Association (EFTA) – Iceland, Liechtenstein, Norway, and Switzerland – have all signed onto the Schengen Agreement, as well. As such, current membership in the Schengen Agreement totals 26 European Countries (22 of which are EU member nations).
At present, an American can travel to any of these countries and freely travel between them with nothing more than a valid U.S. passport (with a minimum of 3 months remaining validity). This will change in 2021 when a new set of regulations go into effect.
ETIAS and the Future of Schengen Area Travel
In 2021, the European Union will introduce its EU Travel Information & Authorization System (ETIAS) program. This program requires all travelers visiting the EU to procure a visa waiver before departure that includes biometric information, background checks, and reasons for travel. When this policy was announced in 2019, many mistook this new requirement to mean travel from America to Europe would require a visa – this is not the case.
To secure a waiver, travelers will have to complete the ETIAS application online and pay a nominal fee (currently estimated to be approximately $8). Total processing time will range from 1-96 hours depending upon results of international database checks. An ETIAS waiver will remain valid for 3 years.
In the mean time, the Schengen Area remains an area of open international travel and represents one of the most traveler-friendly ways to experience a wide variety of nations and cultures abroad.


Looking to take advantage of the Schengen Agreement's current international travel privileges and see Europe for yourself? Plan ahead and sign up for some of the most popular and unique European tours available.
Expedite Your Passport Now!