Expedited Passport Renewal FAQ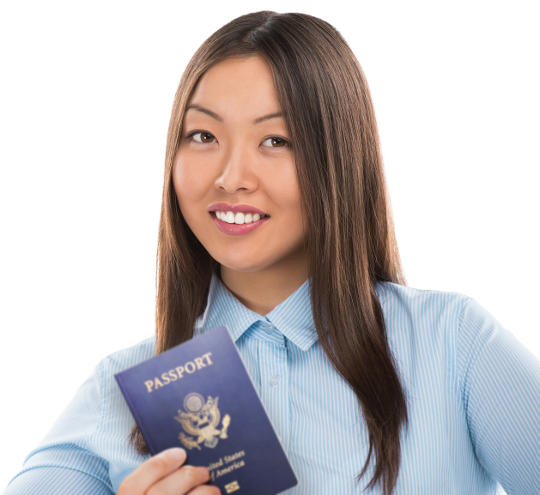 Expedited passport renewals are processed at regional agencies. Mailing in your request will get the application processed in up to 3 weeks. You can submit the application personally at a regional agency or get a registered expediting service to submit it for you. Forms submitted at a processing center can be completed within a few days to as fast as the same day. If you have a question about expediting a passport renewal, you can read through the FAQ below or visit our
expedited passport renewal information
web page. If you need a list of requirements, you can read the
passport renewal instructions
. You can also access our directory of experienced
passport expediting services
. If you want personal assistance from a professional expediter that is registered with the regional agencies, apply online to
expedite your passport renewal
.
List of Expedited Passport Renewal FAQ
If you find a question below for which you would like to read the answer, just click the link.
How can I get a new passport in 3 weeks?
Question: My passport expired in 2002, however it had the wrong state on it, N.C. instead of S.C. I need one now to get urgent dental work done in Costa ...
Can I expedite a passport application AFTER submitting a standard renewal application?
Question: About 4 hours after submitting my renewal application by mail (today), my school informed me that they may want to send me abroad about a week ...
How do I renew my passport quickly for a trip to Haiti?
Question: I'm going on a trip with my church to Haiti. I just realized my passport is expired. Should I make an appointment to have it renewed in person since I live about 1.5 hours away from the regional agency or via mail?
How fast can I renew an expired passport?
Question: My daughter's passport was issued when she was 13 years old. She is now 18 years old and her passport has already expired. We are traveling soon. How can I get her passport renewed by that date?
I already expedited my passport renewal but need it immediately
Question: I expedited my passport renewal application last week, and wondering when is the soonest I might get it? The latest?
Is it faster to renew my passport in person or by mail?
Question: I am over 18 and my passport was issued... Answer: When you renew your passport by mail you have two options concerning processing. Routine ...
the fastest and cheapest way to get passports renewed?
Question: We are in the Bahamas and our passports will expire in August. My two sons, 9 and 7 years old, and I need to get our renewed passports when we ...
Where and how should I renew a passport that expires soon?
Question: I am traveling to Belgium on April 3, returning April 5. My passport expires May 11 of this year. I have another trip to Germany scheduled for ...
I use the expedited service after I have already submitted a regular passport renewal application?
Question: Just last week I sent an application in for renewal of my passport for a trip to be taken in late June. Yesterday I was informed that my visa ...
Click for expedited passport courier service!
.
Top 5 Questions About Expedited Passport Couriers
Expedite Your Passport Now!