Fast Visa Service - How to Expedite Your Travel Visa Application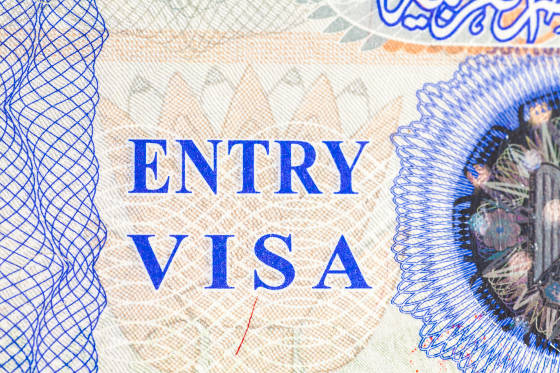 Fast visa expediting is available at most foreign consulates for U.S. citizens who plan to travel abroad within a couple of weeks or less. The first step to get a travel visa fast is to verify the requirements and the application process.
All foreign consulates require you to have a current, valid passport. However, many countries require a certain number of months validity to be remaining in your passport after the date of entry into the foreign country. The most common requirement is six months validity. Another common requirement with regard to your passport is that it contain at least one blank visa page. Some countries require two pages that are adjacent to one another. Most visa applications can be downloaded online in PDF format and printed for completion at home. However, more and more consulates are switching to online applications that are immediately submitted to the consulate. Some countries have only one application form for all types of visa while others provide a separate application form for each type. It is very important that you complete the application form correctly, especially if you need your visa fast. Mistakes on the form can result to delays in the process. Other requirements for a
tourist visa
include one or two recent passport-style photos, a copy of your itinerary or round-trip ticket and a copy of your driver's license as proof of residence. Requests for a
business visa
usually require you to submit a letter from your employer or sponsoring company on official stationery stating the nature of your business. While these are some of the most common requirements, others may be required. Fast visa processing can be done in a few days to as quickly as the same day. The speed at which visa applications are processed depends on the consulate to which you are applying and the type of
travel visa
you are requesting. Few consulates accept applications that are sent by mail. Most require you to submit the application in person or through a third party. This can be a friend, relative, travel agent or
expedited visa service
agent. Oftentimes, it is necessary to schedule an appointment before you arrive. One thing that can hinder you from getting your visa fast is the fact that many consulates limit the number of visa applications they accept each day. It is recommended that travelers apply early for their visa to avoid any problems. When this is not possible, you can expedite the visa directly at the consulate or apply through a expediting service such as
Travel Visa Pro
.
Expedite Your Passport Now!
Click to Call for Expedited Service!