Fast Travel Visa Service - How to Expedite Your Travel Visa Application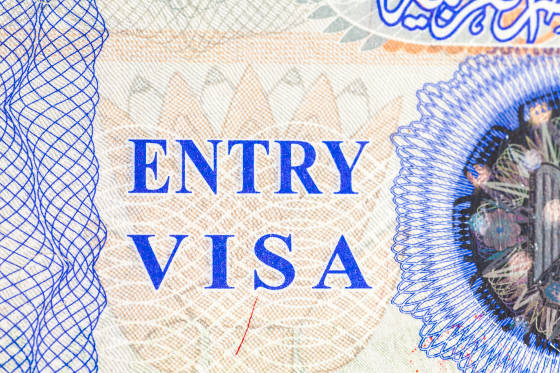 While traveling internationally always requires a current and valid passport, you may need a travel visa as well. Not all foreign consulates require international visitors to have a visa, but there are a variety of countries and specific travel situations that do.
Check out our guide to figure out if your trip abroad requires a visa.
An entry visa is a stamp that must be placed in your passport by the embassy or consulate of the country you are planning to visit. This stamp signifies that you have taken the appropriate steps to ensure your travel meets the entry and stay requirements of your destination country. Since this requires a mark to be made in your passport, there are no shortcuts – your passport has to physically be in front of a consulate or embassy official in order for your visa to be processed and approved.
Unfortunately, getting a travel visa can take time that some travelers just don't have. Whether it's a family emergency, business trip, or a last-minute vacation, your travel plans won't get off the ground without the proper documentation in hand.
Getting a travel visa quickly
Thankfully, fast visa expediting is available at most foreign consulates for U.S. citizens who plan to travel abroad within a couple of weeks or less.
Visa processing times can be rushed in a few days to as rapidly as the same day. That said, the speed at which visa applications are processed depends on the consulate to which you are applying and the type of travel visa you are requesting.
Be advised: few consulates accept applications that are sent by mail. Most require you to submit the application in person or through a third party. So no matter how fast you need your visa, you will need to plan for how you will physically get your passport and supporting documents to the appropriate officials for approval. The good news is that this can be handled by a friend, relative, business associate, travel agent, or expedited visa service agent.
One thing that can hinder you from getting your visa quickly is the fact that many consulates limit the number of visa applications they accept each day. Oftentimes, it is necessary to schedule an appointment before you arrive. In a rush, you may struggle to get an appointment as fast as you may need it. For this reason, travelers should apply early for their visa to avoid any problems. When this is not possible, you can expedite the visa directly at the consulate or apply through an expediting service such as Rush My Travel Visa.
These services cannot complete the entire visa application process for you, but they offer invaluable expertise and service in helping move the process along faster than most U.S. citizens could do on their own.
In a rush, expedited travel visa services can be the ticket to saving time, frustration, and even money.
Steps to getting a travel visa only you can complete
Make sure your passport meets the requirements for your destination - All foreign consulates require you to have a current, valid passport to enter their country. Many countries also require your passport to have a specific number of months' worth of validity remaining after the date of entry into their country (six months is the most common).

Another common requirement is that your passport must contain at least one completely blank visa page. Some countries even require two pages that are adjacent to one another.

It is up to you to make sure you have a passport that meets the requirements of the country you are seeking a visa to enter.

Gather your other supporting documents and materials - Other requirements for a tourist visa include one or two recent passport-style photos, a copy of your itinerary or round-trip ticket, and a copy of your driver's license as proof of residence.

Requests for a business visa usually require you to submit a letter from your employer or sponsoring company on official stationery stating the nature of your business.

While these are some of the most common requirements, others may be required. Again, it is up to you to make sure you have all the relevant documentations and proof-of-travel for your destination country.

Select and complete the appropriate travel visa application form - Most visa applications can be downloaded online in PDF format and printed for completion at home. However, more and more consulates are switching to online applications that are submitted immediately to the consulate and cut down on processing time.

Some countries have a single application form for all types of visa while others provide a separate application form for each type. It is very important that you complete the correct application form and do so accurately (especially if you need your visa quickly). Mistakes in either the form you choose or the information you include on the form can result in delays in the process.
How a travel visa expediting service can help
Double-check your application and supporting materials for errors

- While you, the traveler, are responsible for the steps listed above, a travel visa expeditor can be a helpful asset for ensuring you have all your paperwork in order. These professionals deal with thousands of visa applications per year and know how to avoid both common and uncommon mistakes.

Get your visa application processed faster than you might be able to yourself

– Another notable benefit of enlisting the help of a travel visa expediting service is the ability to take advantage of speedier processing times. The relationships these professionals have with foreign embassies and consulates can often result in improved access and, in turn, quicker application processing.

Save you time

– Depending on where you are located, traveling to a country's embassy or consulate may be a multiple-day journey – to say nothing of the wait for your application to be processed and your visa to be issued. A visa expediting service can eliminate the need for you to take the time away from your job or other responsibilities to make the trip to deliver your application and secure your visa stamp.

Save you money

– Naturally, hiring a visa expediting service to expedite your travel visa costs money. Fees can reach up to several hundred dollars depending upon the turnaround time you are expecting. Yet, these services can actually wind up saving you money when compared to the costs associated with completing the process on your own.

To see for yourself, total up the estimated costs of transportation to the destination's nearest consulate; the amount of time you would need off from work; and any other necessities for your trip like food, beverages, and accommodations. In many cases, this will far exceed a visa expeditor's fee.
For most travelers, securing the help of a visa expediting service is the fastest and most efficient way of getting your travel visa. The combination of expertise, convenience, and peace of mind can help get your international trip off the ground smoothly.
Looking to find out more about visas, their requirements, and the countries that require them? Click here to check out our guide to travel visas, which includes country-specific information for visa requirements of the most popular international destinations for U.S. travelers.
Expedite Your Visa Now!