eVisa Guide - Destinations, Requirements and Fees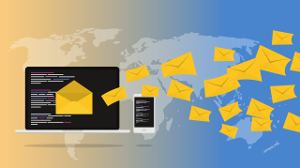 Electronic visas (eVisas) are being offered by a growing number of countries to help travelers get their visas faster. These countries (listed below), have moved the visa application process online. In most cases, this results in a quicker, smoother, and more user-friendly process for international travelers.
Visas traditionally take longer to process and issue than passports. It is possible to expedite a visa (much the same way you can expedite a passport), but you are inevitably at the mercy of the consulate or embassy processing your request.
The advent of eVisas is speeding up this process. The streamlined process not only helps travelers to get their visas quicker, the cost is usually much less than a traditional visa stamp. Check out our guide below for more detailed information about the destinations, requirements and fees associated with this travel document.
What is an eVisa?
An eVisa is an electronic visa (sometimes referred to as an e-Visa) that serves as a digital alternative to a stamp or document physically attached to a traveler's passport.
Prior to departure, travelers complete an online application and submit copies of their passports and other required supporting materials for approval. An email is then sent from the destination country accepting or denying the application request. Travelers typically print this email out and bring it with them to prove they have completed the eVisa process (although some ports of entry allow travelers to present their eVisa digitally).
Currently only a few dozen nations allow American travelers to use an eVisa in place of a physical visa. However, if you are traveling to one of these countries, an eVisa can save you time and effort compared to the traditional visa application process.
Countries That Accept e-Visas
There are over 25 countries that currently accept eVisas as acceptable travel credentials. This number continues to grow. For now, most of these countries are located in Africa, the Middle East, and Southeast Asia.
Note: US travelers will no longer need to have visa to travel to Brazil for tourism or business effective June 17, 2019
Several countries with eVisa programs also allow travelers to get a visa on arrival (VOA). This may seem like a great option, but it often involves lengthy waits at the destination airport. Furthermore, if there are problems with a VOA, you are unlikely to have access to the same documents and supports that would be at arm's-length at home. In some cases, relying on a VOA can lead to potentially challenging, expensive, and/or trip-ending issues.

On the other hand, completing the eVisa process can ensure you have peace of mind about your travel documentation before you travel, rather than once you land on foreign soil.
Key Tips for Applying for an eVisa
Just like applying for a passport, applying for an eVisa requires you to follow specific guidelines, complete an application, produce specific identifying documents, and wait for your application to be processed.
Some of the key factors to pay attention to are:
Reason for travel restrictions
Some countries only allow eVisa applications for specific travel purposes (tourism, business, work, study, transit, medical, or permanent residence). Even though a country may offer eVisas as an option, be sure it is an acceptable choice for your specific reason for travel.
Be prepared to be asked for documentation of your travel plans as part of the application process. If you are traveling as a tourist, an itinerary or hotel confirmation is usually good enough. However, some nations require you to book a hotel stay or tour through their eVisa portal in order to qualify for eVisa processing. Others require a sponsoring host like a business or local citizen.
The number of times you plan to enter the country
Just like traditional visas, eVisas are only good for a specified number of entries. Many are single-entry, but it is becoming more common to find double-entry or multiple-entry eVisa options. Know that the fewer entries you are seeking, the faster you will likely get your eVisa approved. Therefore, plan to get an eVisa that most closely matches your travel plans.
Not all ports of entry accept eVisas
Just because a country has an eVisa program does not guarantee that an eVisa can get you through every border crossing point. Some countries are very specific about the airports, roads, and seaports that are equipped to accept eVisas in place of traditional visas. Before applying for an eVisa, be sure to check to see that your travel plans include eVisa-friendly locations.
Passport validity requirements
When it comes to visas (eVisas or otherwise), some countries are very specific about how much validity must be remaining on your passport before the expiration date. Before beginning an eVisa application, double-check this and other foreign entry requirements for every country you plan to visit.
It is a good idea to follow the six-month validity rule anytime you plan on traveling abroad. If your passport expiration date is coming up, be sure to complete the renewal process prior to applying for an eVisa. Know that you can get a passport renewed in as few as 24 hours by hiring a registered passport expediting service. If you can afford to wait at least 3 weeks, there are other passport expediting options available as well.
Processing time
Know that even though eVisa applications are completed online, most eVisas are not processed instantly. The time it takes for an eVisa to be issued will vary by country. Be sure to leave yourself enough time before your departure date to receive your eVisa authorization.
If you are short on time, there are reputable visa expediting services that can help facilitate a faster turnaround time for your travel visa. That said, while passport expeditors can get a passport into your hands in as little as 24 hours, visas (even expedited ones) tend to take longer because they involve coordination with a foreign nation.
Choosing the right e-mail address
While the application for an eVisa may be entirely online, most countries will still expect you to produce a physical copy of your eVisa authorization. In most cases, this means you will be sent an e-mail that you will need to print out. When completing your application, be sure to select an e-mail that is secure, that you can access easily, and that you check often.
Know your bank's anti-fraud protocols
Many eVisa applicants are surprised when they click submit to send their applications only to then have their payment denied. Many US banks reject charges from foreign countries (especially those you have never visited) as a safety precaution. Before applying for an eVisa, notify the bank or credit card company you plan to use for making your online payment.
Keep copies of EVERYTHING
Throughout the eVisa application process, you will be giving and receiving a lot of information. Take notes and/or screenshots of each step so that you have the information you need when and if you need it.
This includes:
login/password combinations
verification and/or registration codes
the email address you choose
your payment method and amount
any invoices or receipts
a list of any documents you uploaded
Once your eVisa is issued, print multiple copies. Many countries require you to show your eVisa upon both entry and departure.
The Most Popular Destinations for American Travelers That Accept eVisas
Below are several of the most popular American travel destinations where you can apply for and use an eVisa.
India
India has very strict visa rules for entry into the country. As such, India's visa application process is notoriously thorough. The eVisa program, started in 2010, was designed, in part, to help make the visa application process simpler for some travelers. There have been some bumps in the road throughout India's implementation of their eVisa program. However, for those that qualify, an eVisa is still likely to be the easiest path to securing their entry documents.
How to apply India is one of the only eVisa-issuing countries that has outsourced much of their application infrastructure. The Cox & Kings Global Services website (shown above) has been officially contracted to handle Indian eVisa applications for American travelers.
Once you have navigated to the application page, check that an eVisa is appropriate for both your reason for and duration of travel. The site conducts a series of checks to help make sure your trip qualifies. If you are eligible, the website will then walk you through the entire application process.
Be aware, you will have to upload a photo as well as scans of your passport's bio/data page. Depending on your reason for travel, other supporting documents may be requested as well.
A sample form is provided on India's official eVisa website so you know what to expect as part of the application process. It may not look exactly the same as what you will see on the Cox & Kings portal, but the required information is the same.
Types of travel - Indian eVisas are available for the following types of travel:
tourism
business
medical
medical attendant
conference
Length of stay - Indian visas are valid from the date of issue (not the date of arrival). Thankfully, most eVisas are issued for 1, 5, or 10 years, which should allow ample coverage for most trips.
However, India is very strict about how long foreigners stay in the country. For example, tourist visas only allow for a 180-day stay, regardless of how much validity remains on the visas themselves.
Cost - $160 for either 5- or 10-year visas; $100 for 1-year visas (Note: costs are for the eVisa alone and do not include additional fees such as the processing fee by Cox & King or any registered visa expediting service.)
How long does it take - Completing the application can take 2 hours or more. Once submitted, a typical application will be processed within five to ten business days. This is an estimate, not a guarantee. Certain factors pertaining to the specific application, the time of year, and the volume of applications could cause delays.
Accepted Ports of Entry - While you can exit from any Indian port, eVisa entry is limited to 28 airports and 5 seaports:
Airports

Ahmedabad
Amritsar
Bagdogra
Bengaluru
Bhubaneshwar
Calicut
Chennai
Chandigarh
Cochin
Coimbatore
Delhi
Gaya
Goa
Guwahati
Hyderabad
Jaipur
Kolkata
Lucknow
Madurai
Mangalore
Mumbai
Nagpur
Portblair
Pune
Tiruchirapalli
Trivandrum
Varanasi
Vishakhapatnam
Seaports
Chennai
Cochin
Goa
Mangalore
Mumbai
For more information, consult the official Indian government's eVisa instruction page or contract an experienced India eVisa courier
.
Vietnam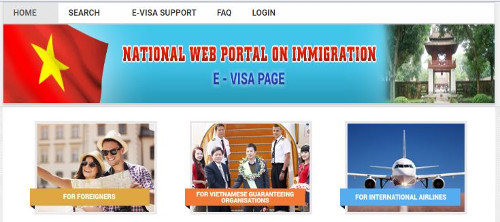 Vietnam launched their eVisa pilot program in February of 2017. The program is still quite new, but many US travelers report a much simpler and faster application process than the traditional visa application alternatives. Not only that, an eVisa allows travelers to bypass the often-lengthy lines for obtaining a Visa on Arrival (VOA) and go directly to the immigration checkpoint.
How to apply – Visit Vietnam's eVisa application website and complete the steps outlined on the "For Foreigners" page. You will need to upload a passport photo as well as a scan of your passport's data page. From there, complete a short form and submit the application. You will be given a registration code that you must record. After 3 business days, visit the E-visa search menu page, enter your registration code, and check your approval status. If approved, print your eVisa as your official visa documentation.
Note: It is recommended that you print an extra copy of your eVisa as you will need to be sure to have one on hand when you exit Vietnam.
Types of travel – Vietnam's eVisa program is only valid for tourism visas. Travel for other purposes still requires a traditional visa application.
Length of stay – A Vietnamese eVisa is valid for a maximum of 30 days (which starts upon arrival) and only allows a single entry into the country. Extensions are available, but they must be obtained from within Vietnam.
Cost - $25 USD (nonrefundable)
How long does it take – Most applications are processed in 3 business days.
Accepted Ports of Entry – Currently, Vietnam accepts eVisa entries at 8 airports, 9 seaports, and 12 roadway checkpoints (which are officially referred to as "landports"):
Airports
Cat Bi International Airport
Cam Ranh International Airport
Can Tho International Airport
Da Nang International Airport
Noi Bai International Airport
Phu Bai International Airport
Phu Quoc International Airport
Tan Son International Airport
Chan May
Da Nang
Duong Dong
Hon Gai
Hai Phong
Nha Trang
Quy Nhon
Ho Chi Minh City
Vung Tau
Bo Y
Cha Lo
Huu Nghi
Ha Tien
Lao Bao
Lao Cai
Nam Can
Na Meo
Song Tien
Tinh Bien
Tay Trang
Xa Mat
For more information, visit Vietnam's National Web Portal on Immigration eVisa FAQ page or contract an experienced Vietnam eVisa service
.
Kenya
While Kenya offers a Visa on Arrival (VOA) at most international airports, the country strongly recommends that visitors acquire a visa ahead of time. For most travelers, this can be done quickly, efficiently, and entirely online.
One thing to note is that, along with a visa and passport, you will need proof of yellow fever immunizations to enter Kenya.
How to apply – Visit Kenya's eVisa website, register for an account, and follow the application instructions for a Kenyan Visa. All eVisa applicants must upload images of their passport data page and a clear photograph. In addition, there are specific requirements depending on the reason for travel:
Business travelers must upload relevant invitation letters from their company and/or the hosting company. Copies of the company's registration documents are required as well.
Tourists must upload a travel itinerary as well as copies of their hotel bookings.
Those visiting family in Kenya must upload invitation letters from their family member(s) as well as identifying documents from the host(s).
Once the application is completed, relevant documentation is uploaded, and the application fee is paid, you must wait for your eVisa to be emailed to you. If approved, print out the document (multiple copies are recommended). Be prepared to present your eVisa at the immigration counter of your Kenyan port of entry.
Types of travel – Single-entry eVisas are available for business, tourism, and medical travelers. Transit visas are also available as eVisas.
Most diplomatic, official, and service travel qualifies for a free courtesy visa that Kenya issues electronically and free of charge.
Length of stay – A Kenyan single-entry eVisa must be used within 3 months from the date of issue. The eVisa remains valid 90 days from the date of entry. 90-day extensions are available from immigration headquarters in Nairobi.
Transit visas are only valid for 72 hours.
Cost – $51 USD for a single-entry visa; $21 USB for a transit visa. All eVisa fees are nonrefundable.
How long does it take – Most applications are processed in 2 business days.
Accepted Ports of Entry – Kenya accepts eVisas at all international points of entry.
For more information, visit Kenya's official eVisa page or Rush My Travel Visa's Kenya eVisa
page.
Turkey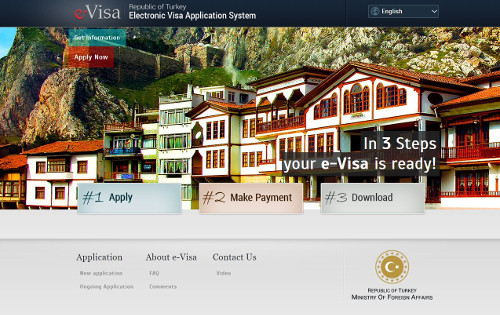 An eVisa is a faster, cheaper, more efficient way for Americans to obtain entry to Turkey than the traditional paper-based process. That said, pay attention to the news and US Department of State website. In 2017, Turkey temporarily suspended American access to the eVisa program over a dispute with the United States government. The issue has been resolved, but there is always the potential for future interruptions.
How to apply – Americans can apply for a Turkish eVisa via the Republic of Turkey Electronic Visa Application System. The website walks you through the entire application process along with extremely precise requirements that you must read and check off before advancing. Read everything VERY carefully as Turkey is very strict with their policies.
You will be asked to supply a lot of personal information. Be sure to do so carefully so that everything matches the information on your passport. If you have a middle name, include it in the same text input box as your first name. You will be asked to verify both your information and your email address before approving the final submission and making your payment.
Users report that the final submission step can take minutes to complete; keep your browser tab open until you are given a screen verifying your completed submission. Soon thereafter, you should receive an email with your eVisa in PDF format.
Upon arrival in Turkey, you are allowed to present your eVisa electronically, but it is advised that you have a printed paper backup (or two) just in case there are technical issues.
Types of travel – Turkey only issues eVisas for tourism or trade. All other visitors must complete the traditional visa process through a Turkish Embassy or Consulate.
Length of stay – A Turkish eVisa allows visitors to remain in Turkey for a maximum of 90 days over a 180-day span (starting from your first entry date). If you have a multiple-entry visa that expires prior to using your allotted 90 days, you may reapply for an eVisa as long as you adhere to the 90-day maximum rule.
Note: Cruise ship travelers can enter turkey for a maximum of 72 hours without a visa.
No matter what documents you use to enter Turkey, it is critically important that you get an exit stamp in your passport when leaving Turkey to avoid fines and potential issues should you choose to ever return to the country.
Cost - $20 plus fees (nonrefundable)
How long does it take – It is recommended that you allow a minimum of 48-hours to process a Turkish eVisa. Some travelers receive their approval as quickly as the same day.
Accepted Ports of Entry – Turkey accepts eVisas at all international points of entry.
Note: to fly into Turkey, you must do so on a flight from one of the following approved by the Turkish Foreign Ministry:
Turkish Airlines
Pegasus Airlines
Onur Air
Atlasglobal Airlines
For more information, visit Turkey's official eVisa FAQ page or, for an experienced courier service, go to RushMyPassport.com's Turkey eVisa
page.
Cambodia
As long as you plan on arriving in Cambodia at one of the nation's international gateways (see below), an eVisa is the simplest way to enter the Southeast Asian nation. That said, travelers often report that flying into Cambodia is smoother than entering overland or by boat.
How to apply – The Cambodian eVisa application process is one of the shortest and most straightforward in the world. Visit the official Cambodian eVisa website, complete the digital application, upload your passport data page, upload a valid photo, pay your processing fee, and you're done!
Shortly thereafter, you will be emailed your eVisa as a PDF file. Print out (at least) two copies so that you can present one upon entry to Cambodia and one when you depart.
Types of travel – Cambodia currently only offers eVisas for tourist travel. Other reasons for travel require visitors to complete the standard Cambodian visa application process.
Length of stay – An eVisa allows you a single entry into Cambodia for a stay lasting no longer than 30 days. The Document is valid for 3 months from the date of issue. A Cambodian eVisa can be extended one time only.
Cost - $37 USD (includes fees)
How long does it take – A Cambodian eVisa is reported to take 3 business days to process. That said, it is usually issued within 24 hours or less.
Accepted Ports of Entry – There are only 3 airports, and 4 land border crossings where eVisas can be used for entry into Cambodia.
Airports
Phom Penh International Airport
Siem Reap International Airport
Sihanoukville Airport
Border crossings
Tropaeng Kreal (Stung Treng), Laos
Cham Yeam (Koh Kong), Thailand
Poi Pet, Thailand
Bavet (Moc Bai), Vietnam
Note: there are no restrictions on using an eVisa to leave Cambodia.
For more information, visit Cambodia's official eVisa FAQ page or experienced travel document expediter Rush My Passport's Cambodia eVisa
page.
Myanmar (Burma)
Myanmar's eVisa program is quick, efficient, and inexpensive. If you are traveling for business or tourism, an eVisa is definitely the best option.
It should be noted that Myanmar has strict rules about where foreigners are allowed to stay and visit while in the country. Be sure to check the homepage of the Republic of the Union of Myanmar for the most up-to-date list of these restricted locations. Similarly, be sure to have your travel plans and itinerary in hand before beginning the application process.
How to apply – Applying for an eVisa for entry to Myanmar is relatively simple. You visit the official Myanmar eVisa website, complete the simple online application, pay your fee, and wait to receive your eVisa confirmation via email.
Once your eVisa is delivered to your inbox, print out a pair of copies to take with you.
Types of travel – Myanmar offers both tourist and business eVisas.
Length of stay – An eVisa allows for a maximum stay of 28-days (calculated from the date of arrival). The eVisa itself is valid up to 90 days from its date of issue.
Cost – $50 USD (nonrefundable)
How long does it take – Processing time is up to 3 business days.
Accepted Ports of Entry – There are 3 airports and 5 land border crossings where an eVisa can be used to enter Myanmar:
Airports
Mandalay International Airport
Nay Pyi Taw International Airport
Yangon International Airport
Land Border Checkpoints
Tachileik
Myawaddy
Kawthaung
Tamu
Rih Khaw Dar
Note: There are currently no seaports in Myanmar that allow eVisa entry (this applies to cruise ship travelers as well).
For more information, visit Myanmar's Ministry of Labour, Immigration, and Population website or the Myanmar eVisa
page from RushMyPassport.
Other Countries That Offer eVisas
Americans can apply for eVisas for the countries listed below. Most official eVisa application pages include links to frequently asked question (FAQ) pages that can help address basic concerns.
As always, be sure consult with the US Department of State's travel advisory website before planning any international travel. In addition, check the status of your passport status to ensure you have enough validity remaining for entry into your desired international destination(s). If on your arrival date you will have less than six months left before your passport expires, be sure to renew your passport before attempting to procure an eVisa. Otherwise, you may risk having your application denied and forfeiting your payment.
Country

Allowed stay

Official eVisa application links

Other information

30 consecutive days / 90 total days per year

The eVisa program serves as a preapproval for a visa issued upon arrival (VOA).

unlimited visits per year up to 3 months per stay

The program is referred to as an Electronic Travel Authorization (ETA) instead of eVisa.

90 days

Armenian ancestry and/or Armenian stamps in your passport will result in denial of entry.

Visitors must register with the State Migration service upon arrival if staying in the country for more than 10 days.

30 days with the option for a 14-day extension

An eVisa is considered an "unsponsored visa" that is only available to applicants in specific cases (like certain types of tourism). Work and business visas require an official sponsorship as do visits to certain nationals.

30 and 90 day eVisas available

Each traveler must present an International Certificate of Vaccination.

a total of 90 days per year

Starting June 17, 2019, Americans will no longer need a visa to travel to Brazil for tourism or business.

CÃÆ'´te d'Ivoire (Ivory Coast)

90 days

Port Bouet Airport is the only acceptable port of entry for eVisa travelers.

31 days

Validity begins based upon the date you set in your application (which should be the same as your entry date).

EVisas are only available for tourism and commercial activity.

30 days

Single- and multiple-entry eVisas are available, but only for tourism.

30 or 90 day eVisas available

Addis Ababa Bole International Airport is the only port of entry that accepts eVisas.

90 days

Libreville International Airport is the only acceptable port of entry for eVisa travelers

Each traveler must present an International Certificate of Vaccination.

90 days

The eVisa receipt must be printed out and presented at the chosen border crossing.

3 months

EVisas are only available for tourism.

An eVisa is only valid for a month following issuance, however it allows for a 3-month stay starting from the entry date.

1 month if unsponsored / 3 months if sponsored

Providing credentials of a sponsoring host (i.e. business or family member) is the only way to secure an eVisa with a duration longer than 1 month.

60 days / extensions up to 30 days are available

eVisas available for tourism, short-term business, aid workers, and journalists

30 days

Each traveler must present an International Certificate of Vaccination.

30 days / extensions for up to 6 months are available

The program is referred to as an Electronic Travel Authorization (ETA) instead of eVisa.

45 days

EVisas are accepted at all ports of entry.

90 days

Printout of the successful eVisa application, a return plane ticket, and relevant tour itinerary information required to have on hand for entry.

Each traveler must present an International Certificate of Vaccination.

varies

Upon arrival, eVisa holders must register if staying for more than 2 days.

Different visas are issued whether you are staying in a hotel or a private residence.

90 days

Payment is due upon arrival at the port of entry.

Entry can be denied without explanation even with an approved eVisa.

3 months

Payment is due upon arrival at the port of entry.
The Future of e-Visas
As of now, eVisas are still relatively new. Less than 20% of the world's nations allow Americans to enter their respective countries with an eVisa.
Many nations are still reluctant to adopt electronic visa programs, but in time, the convenience will likely overcome the concern. In addition, there are notable similarities between the online gateways used by current eVisa programs. As eVisas become more ubiquitous, it is likely that eVisa application websites will begin to further conform to similar standards and protocols making the application process even easier for travelers.
Preparing for international travel can be a daunting experience; but simplifying and digitizing the visa application experience creates a more streamlined approval process, ease wait times at border crossings, and help promote both tourism and international business. If you have the opportunity to take advantage of an eVisa instead of a standard application, it would certainly be in your interest to do so!
Looking to apply for an eVisa but don't have a passport with enough remaining validity before its expiration date? Click here for our list of registered expedited passport services and get your passport renewed in as few as 24 hours.
Expedite Your Passport Now!