Egypt Entry Requirements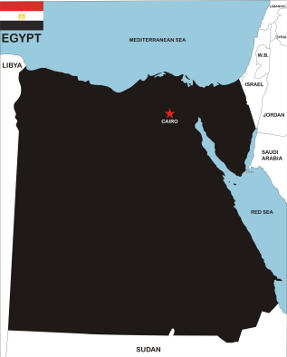 U.S. citizens must have a passport and Egypt visa. Renewable 30-day visas are available for USD $25 (single entry) or $360 (multiple entry) at the airport upon arrival. If you plan to arrive overland or have an official or diplomatic passport, you should secure your visa ahead of time. E-visas are also available at
https://visa2egypt.gov.eg/eVisa/Home
. This is also recommended for anyone who has had previous difficulty securing an Egypt visa.
Travelers crossing the border from Israel at Taba should have a visa prior to arriving. Those who do not already have a visa will be given either a no-fee, fourteen-day visa valid for travel within Sinai only, or a thirty-day tourist visa for $25 if they have a letter of support from a travel agency. Travel agents at the border will provide these letters, but their fees are variable. Passport and visa requirements for Egypt apply to U.S. military personnel, as well as Diplomatic and Official U.S. passport holders. The Egyptian Embassy in Washington currently processes visas within 7-10 business days, even with an expedite letter from the State Department. Travelers are advised to submit their visa applications to the Egyptian Embassy well in advance of their trip. You can, however,
apply for rush Egypt visa through a private expediter and obtain the visa within 4-5 days
. Foreigners can acquire a work permit from the Ministry of Manpower and Immigration offices in the district of the employer, and accordingly are authorized residency in the country. Work permits must be obtained through the employer. Foreigners who arrive as tourist but would want to change their status are given a 3-month tourist/non-working visa during which time they can apply for a work permit. Foreigners in Egypt on tourist visas are not permitted to work. Proof of yellow fever immunization is required if arriving from an infected area. Evidence of an HIV test is required for everyone staying over thirty days, for the purpose of studying or working in Egypt. Visit the
Embassy of Egypt website
for the most current visa information.
More Egypt Travel Information
Expedite Your Passport Now!