India Visa Guide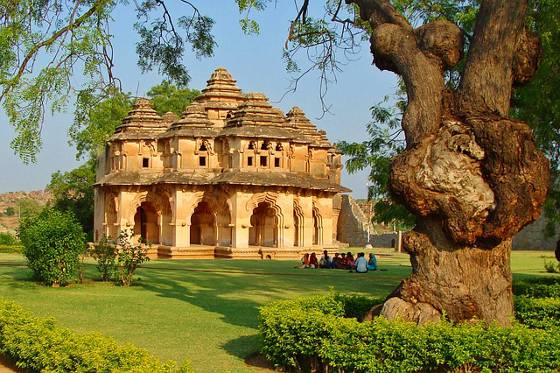 An India visa affixed in a valid passport is required of all United States citizens wanting to enter India. The Indian Embassy has outsourced the processing of visa applications.
apply online to expedite your India visa
. Each visa is limited to the purpose for which it is issued. The most frequently requested are the tourist visa and the business visa. Other types which are less frequent include visas for transit, missionary work, journalism, conference attendance, medical treatment, and study.
India Visa Requirements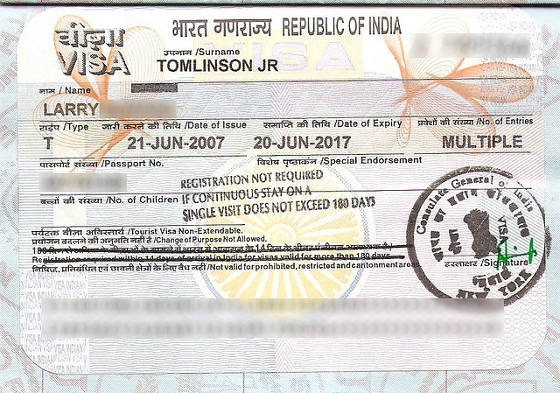 India visa requirements include, but are not limited to:
passport with a minimum validity of 6 months and 2 blank visa pages;
. 1 recent color passport size (about 2x2 inch) photo on glossy photo paper, showing full frontal view of the applicants face against a white background;
proof of travel to India (computer-generated itinerary);
proof of residency (legible color copy of driver's license of state issued ID or copy of major utility bill if you recently moved);
completed India travel visa application form;
India visa fee payment.
India tourist or business visas are valid from the date they are issued.
India Tourist Visa
Effective April 15, 2015, U.S. citizens can only apply for an India tourist visa valid for 10 years. This is a multiple entry visa. Each entry has a limited duration of 6 months. This means that the maximum amount of time you can stay after entering the country is 6 months. Once you exit, you must wait for a period of 2 months before re-entering unless you obtain special permission.
India Business Visa
To acquire a business visa, you must submit a Business Cover Letter from a U.S. company indicating purpose of travel to India, duration of stay and moral and financial responsibilities. You are also required to submit a letter from the sponsoring organization in India on company letterhead indicating the nature of your business, probable duration of stay, state the validity of visa applied for (1-year, 5-year or 10-year), places and organizations to be visited and also a guarantee to meet maintenance expenses etc.
India Visa Application Form
The
India visa application form
can be completed online and then printed. Since the Indian Embassy outsources the handling of visa applications, you must apply through an authorized visa courier service.
We recommend Rush My Travel Visa to expedite visas for India
. Be sure to review your application after completion. If there are any mistakes, you should complete a new application form. The name used on the application must match the name on your passport exactly. The address you put on the form must match the address on your driver's license. Applications for minors must be signed by both parents. Copies of parent's passports must be sent also.
NOTE:
The birth certificate or school diploma requirement for India visa applications is no longer in effect.
Indian Consulate Jurisdiction
India ENFORCES jurisdiction. That means you must fill in the application form for the appropriate jurisdiction, and the time frame that the visa application will be processed will depend on the jurisdiction that you live in.
New York Jurisdiction: - Connecticut, Maine, Massachusetts, New Hampshire, New Jersey, New York, Ohio, Pennsylvania, Rhode Island and Vermont.
Chicago Jurisdiction: - Illinois, Indiana, Iowa, Michigan, Minnesota, Missouri, North Dakota, South Dakota and Wisconsin
Houston Jurisdiction: - Arkansas, Kansas, Louisiana, Oklahoma, Texas, New Mexico, Colorado and Nebraska
San Francisco Jurisdiction: - Alaska, Arizona, California, Guam, Hawaii, Idaho, Montana, Nevada, Oregon, Utah, Washington and Wyoming
Washington DC Jurisdiction: - Bermuda, Delaware, District of Columbia, Kentucky, Maryland, North Carolina, Virginia and West Virginia
Atlanta Jurisdiction: Alabama, Florida, Georgia, Mississippi, Puerto Rico, South Carolina, Tennessee and Virgin Islands
India Travel Visa Form
India Visa Services
The Indian Embassy does not receive visa applications directly. This service is outsourced to professional travel document expediters. U.S. Passport Service Guide has a directory of more than 40
expediting services
. From our many years of experience, there is one company that stands out.
Travel Visa Pro
has provided fast and efficient visa expediting for more than 10 years. When you are in a hurry, you can count on TVP.
Click here to get a visa to India quickly
.
Expedite Your Visa Now!