5 Criteria for Choosing the Best Passport Expediting Service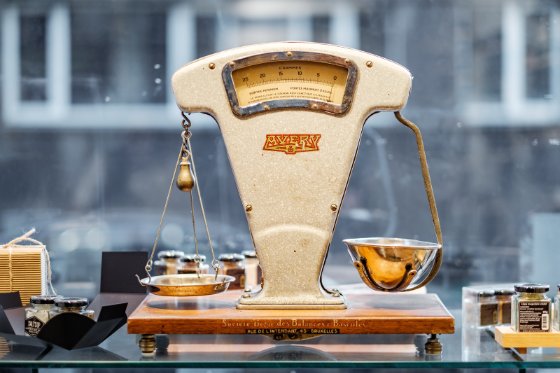 You need to be careful when entrusting your passport application and identifying documents with a third party. While there are many companies out there that offer rush passport services, they are not all created equal.
U.S. Passport Service Guide has been reviewing passport expediting companies for more than a decade. We know what makes a reliable and reputable company and pride ourselves on sharing that information with you so that you can make the most informed decision as possible for your needs.
There are 5 key criteria to consider when choosing a passport expediting service:
1. The company's history
When you absolutely must get your passport fast, experience matters. Any search for a reputable passport courier service should start with the company's history. You should be looking for a company that has been around for more than a couple years. Age doesn't automatically equal quality, but you can gain some assurances from the fact that a company has provided enough consistently positive results to stay in business long term.
We make it a point to feature the historical backgrounds of some of the best passport expediting companies our directory of passport expeditors.
If the company you're looking to evaluate didn't make our list, you can usually find the historical information you're looking for with some quick detective work.
Business often promote their own histories on their company websites as a point of pride. That said, if a company is not conspicuously promoting their years of service, you could typically find the relevant information on sites like LinkedIn, the Better Business Bureau, or other online business directories like Manta.
Of course, if you cannot find any historical background for a passport expediting service, that's a strong sign to shop somewhere else!
2. The company's Better Business Bureau (BBB) rating
Speaking of the BBB, it is always worth the time to do a quick search and find a passport expediter's rating before giving them your business.
The BBB rates businesses of all types according to several factors:
volume of customer complaints (as well as how many of said issues go unanswered or unresolved)
advertising practices
transparency
honoring commitments
positive consumer feedback
More information about how the BBB ranks businesses can be found on their website.
Anyone can search the BBB database for free and, in doing so, can access a lot of valuable information to help lead to more informed decision-making. That said, be sure you know what you are looking at.

For one thing, be aware that it is almost impossible for a company to have zero complaints listed on their BBB profile. In fact, finding a company without any complaints should immediately raise a red flag. A lack of feedback, either positive or negative, is a telltale sign in the passport and visa expediting industry that a company is either extremely new or that it expedites a very small volume of applications.

Ultimately, a courier with a bare-bones BBB profile is likely to have less experience than you want – a possible sign that you need to do a deeper dive into its history

In reality, passport expediters that service a lot of customers are more prone to receive complaints. So, while it is important to look at the volume of these complaints (fewer is obviously better), it is more important to assess the company's response to them. In many cases, travelers are quick to publish complaints based on their own misunderstanding. Complaints related to processing errors due to missing or incorrect information are common. Sometimes complaints are related to costs - even when they are well advertised.

As far as the BBB is concerned, a good rating reflects the fact that the expediter both quickly and consistently resolves the complaints it receives. That said, it does not always take into account complaints that are resolved or that were off base to begin with. Be sure to read as much as you can about a company and its responses to customers before simply coming to a snap judgment based on a quick grade or score.

Before committing to a passport expediting service, take advantage of this free opportunity to gain insight into the company's approach to customer service, as well as the overall quality of the business itself.
3. The company's registration status
One proactive step many passport expediting businesses take to establish legitimacy is registering with the U.S. Department of State. Be advised, this status does not make the expediter a government entity, but it does indicate a level of service that the U.S. government is willing to accredit.

According to the U.S. Department of State, "Courier companies are private companies, some of which are registered at our passport agencies and are allowed to submit passport applications on behalf of customers."

It is worth noting that not all expediters are registered, and registration does not guarantee a specific processing speed or level of service. However, if given the choice of a passport courier that is registered and one that is not, our recommendation is to opt for the one that is.
4. The company's locations of operation
One of the challenges for passport expediting firms is that each company can only submit a limited number of applications each day, per Regional Passport Agency. Hence, expediters with multiple locations nearby to multiple regional passport agencies have a better chance of getting your application expedited than those that only operate from a single location.

A company with multiple locations can provide additional benefits to consumers. If one agency is too busy on a particular day or if the company has exceeded its daily quota, your application can be redirected to another agency for processing. This gives you a greater chance of getting your passport as quickly as possible.
5. Customer reviews
Most passport expediters can transport paperwork to regional agencies reliably. What makes a company stand out is excellent customer service. A great company maintains a commitment to providing the best possible customer experience throughout the entire application and delivery process. It starts with the first contact and continues until the passport arrives safely in your hands.

The internet makes it easy for you to discover what customers are saying about any expediting service. There are plenty of options to choose from:
Crowd-sourced review forums, like Yelp and Foursquare, solicit reviews from real customers about a wide variety of businesses. These sites tend to have a negative slant (satisfied customers are often less likely to take the time to submit reviews than dissatisfied ones are). This doesn't make them any less valuable; just know that the negativity is usually amplified.
Popular travel blogs often share honest reviews of services they have used. Just be sure to check for any disclosures that an author may have been paid to do so. Most larger, reputable travel blogs are very respectful of their audiences and thus strive to be transparent about their endorsements.
Web forums, like Reddit, are becoming increasingly useful tools for crowd-sourced information about virtually any topic. What makes Reddit intriguing is the way it surfaces content. Users vote posts and replies up or down and, in turn, this affects the position of the information on the webpage. While it isn't perfect, most popular Reddit forums (called subreddits) have vigilant community leaders that aim to keep content on their forums relevant, accurate, and useful.
When using crowd-sourced information like the options above, remember that even legitimate companies can suffer a few bad reviews. However, you should look out for the ones that have an overwhelming number of negative reviews.

Reviews and company websites can provide a lot of information about a passport expediting service, but sometimes it is hard to nail down the exact answers to your specific concerns. In these cases, it is usually easier to target your own searches for the information you are having difficulty finding elsewhere. Try these search tips to help narrow your research efforts and answer any lingering questions you might have about a particular expediter:
Enter "company name" (in quotation marks) to do an exact-match search for the name.
For specific information, enter the company name PLUS whatever additional information you're looking for. Consider terms like "BBB" (for the BBB page), "reviews," or "founding date."
You can also search for specific information on an expediter's website. To do that, search for "site:url" followed by the keyword.
Here is an example of a search query that would give you results for passport renewals on our website:
site:us-passport-service-guide.com passport renewal
No matter how you go about researching a passport expediting service, the most important thing is that you actually do it. There are many reputable, highly qualified services that can help you get a passport quickly, but it's your job to find the one that works best for you.
We can help!
If time is short, and you can't do the research on your own, don't fear! U.S. Passport Service Guide has spent years doing this work for you. Visit our directory of expedited passport services to access important information about registered couriers.
While there are many great options. One we highly recommend is Rush My Passport. They are a registered passport expediting service that meets all of the requirements outlined above:
more than a decade of experience expediting passports
multiple offices and representatives including Florida, Atlanta, Chicago, Houston, Los Angeles, Miami, New York, Philadelphia, San Francisco, Washington DC, and West Palm Beach
a direct partnership with FedEx Office for additional processing state of mind
a top-rated passport expediting service featured in The Wall Street Journal, The New York Times, Forbes, The Los Angeles Times, MSNBC, and countless other news and travel outlets.
hundreds of 5-star reviews on Yelp, Trust Pilot and other third-party review sites.
Consult our Expedited Passport FAQs for more information about passport expediting services, travel documentation, the passport application process, and a host of other specific travel-related issues where you may need some helpful advice.
Expedite Your Passport Now!