Saudi Arabia Visa Information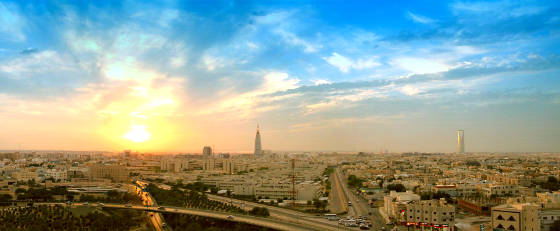 A Saudi Arabia visa affixed in a valid passport is required for entrance into Saudi Arabia by U.S. citizens. There are several types of Saudi Arabia visas: Government, Diplomatic/Official, Diplomatic, Tourist, Business, Employment, Residence, Newborn, Family Visit, Companion, Personal Visit, Hajj and Umrah and Student. The most frequently requested are the business and tourist visas. More details concerning these two is given below. We recommend you
apply for a Saudi Arabia visa through a registered visa service
.
NOTE: Tourist visas may be obtained in advance of travel or upon arrival at an international airport. Tourist visas valid for multiple entries during a twelve-month period are available through the Saudi government's tourist visa portal
VisitSaudi.com
or at airport kiosks upon arrival. All other types of visas, including five-year multiple entry tourist visas, are only available through a Saudi embassy or consulate. For residency permit-holders (iqama), an exit/reentry permit is required to leave Saudi Arabia as well as six month's validity on your passport to request an exit/reentry permit.
The Royal Embassy of Saudi Arabia no longer accepts payments for visa applications. All visa fees must be paid online through
Enjaz website
or through any of the Visa Offices Registered with Enjaz. Since there have been many complaints about difficulties with the Enjaz payment system, we recommend you
apply for a Saudi Arabia visa through a registered visa service
.
Saudi Arabia Visa Requirements
Saudi Arabia visa requirements include, but are not limited to:
passport with at least 6 months validity remaining;
recent 4x6 cm photo with white background;
medical report (when required);
completed Saudi Arabia visa application form;
Saudi Arabia visa fee payment.
The Saudi Arabian Consular Office reserves the right to make other requirements as they deem necessary.
Saudi Arabia Visa Application Form
The Saudi Arabia visa application is in pdf format. You will need the free Adobe Acrobat Reader to open and print it. Click the back button on your browser after printing the application to acquire further information about passports and visas.
The Royal Embassy of Saudi Arabia requests that the application form be filled out in CAPITAL LETTERS for timely processing.
Saudi Arabia Visa Form
Saudi Arabia Visa Form
(if applying in NY)
Saudi Arabia Transit Visa
A Saudi Arabia transit visa is required of all those who have a layover in Saudi Arabia. You provide the consulate office with proof that you have a reserved ticket that will depart within 48 hours of your arrival in Saudi Arabia. You must also show proof that you have a valid visa in your passport for your following destination. Click to get your
Saudi Arabia Transit Visa Fast
.


Saudi Arabia Business Visa
To acquire a Saudi Arabia business visa, you will need a cover letter from a registered company or firm based in the US indicating the name of the Saudi Arabian company, the nature of the applicant's visit, length of stay and financial responsibility. The letter must bear the company's stamp or seal. You must also provide an application from the sponsor in the Kingdom on the applicant's behalf to the Ministry of Foreign Affairs, or an original letter of invitation from the company in Saudi Arabia. This letter must be signed and sealed by the company and stamped by the Saudi Chamber of Commerce. For businesswomen, the invitation must come from the Saudi Ministry of Foreign Affairs. Payment for the visa must be made with money order. Cash and personal checks are not accepted.
Apply Online for Your Saudi Arabia Business Visa
.
Saudi Arabia Visa Service Online
You can process your Saudi Arabia visa yourself but you will face large crowds and long lines. Parking isn't always easy to find either. The Saudi Arabia Embassy requests that you not call them about your application so you won't be able to track your process. Errors or incomplete information on your visa application form can result in denial of your visa and delay in your plans. The best way to avoid the crowds, the lines and the difficult parking is to contract an expediting service to process your Brazil travel visa. There are many online. Besides doing the legwork for you, they offer personalized service and online tracking. We have reviewed many of these services and found one that stands out from the others. They offer excellent service and a great guarantee for fees that are below the competition. Click to get your
Saudi Arabia visa processed quickly and efficiently
.
Expedite Your Visa Now!