Angola Visa Information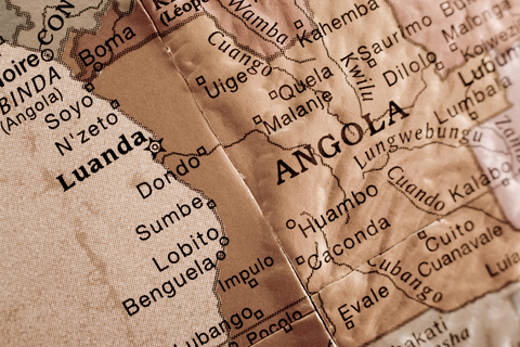 The general requirements for an
Angola visa
include your passport valid for at least 6 months beyond your travel date, completely filled out Angola visa application form, and one color passport-size photograph. The application form must be completed in print or typed in black ink and signed by the applicant or requester. Learn more about how to
apply for your Angola visa through an expediter
.
Applicants for an ordinary visa need to present a letter of invitation from an individual or an organization in Angola that is addressed to the consulate. On top of that, you need to show a confirmed travel itinerary. Also, the applicant's funding capacity has to be proven sufficient by presenting a copy of a recent bank statement. Applicants must demonstrate access to at least $200 a day. All applications shall be subject to approval. The Consulate is given the freedom to extend processing time for a few weeks if deemed necessary. The maximum stay given to applicants for ordinary visa is 90 days.
As for work visa, processing time usually takes 45 days. This is because the Consulate Office must send an Angola visa request to the Angolan Migration Services and Aliens. The maximum duration of stay for a work visa is two years while multiple entries are allowed. The validity of the visa, however, should not exceed the period of the contract. Additional requirements for a work visa include:
Letter of presentation;
Passport copy with authentication;
Payment via credit card (Visa, Mastercard or Discover;
Proof of guaranteed funds in the form of bank statement and/or letter from the employer sponsoring the travel;
A notarized statement indicating that the applicant agrees to abide by the Angolan laws;
Police Clearance authenticated by the Department of State showing that the applicant has no pending criminal proceedings;
Medical certification including HIV test results;
Curriculum Vitae; and
A copy of contract signed by a representative from the company or institution employing, hiring or sponsoring the trip.
The contract should state the job description to be performed by the applicant, duration of the contract and an acknowledgement that the employer is to take full financial responsibility for the applicant. It has to be authenticated by a Public Notary and should be addressed to the Consulate of the Embassy of Angola. The Embassy has the right to request additional information for the processing of Angola visa when necessary. All the general requirements apply for transit visa. In addition, applicant has to present a copy of the ticket and a proof of guaranteed travel funds. For more inquiries, you may visit the website of the
Embassy of Angola
. You may also visit the Consulate's Visa Section during weekdays except for Friday. The Consular Office is located at 2100-2108 16th Street NW, Washington DC 20009. If you are not able to apply yourself for your visa, you may need to use a visa expediting service. They will verify that your visa application is complete and correct before it is ever sent, thereby avoiding unnecessary delays or rejections. They will also personally walk your application through each step guaranteeing timely and efficient processing of your Angola visa.
Click here to expedite visa to Angola
Expedite Your Visa Now!