Mozambique Visa Information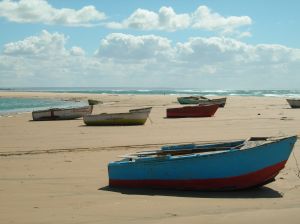 U.S. citizens who plan to travel to Mozambique are required to get a visa. The kind of travel visa a person must obtain depends on his purpose of visiting the country. The Embassy of Mozambique advises travellers to obtain visa prior to travel as visas are no longer issued upon arrival at any entrance point.
For all Mozambique visa holders, you should pay attention to the number of days you are allowed to stay. Passports of travellers wishing to enter Mozambique must be six months valid and there must be at least one page of their passport clear of stamps. If a traveller has just visited a country where there's existence of yellow fever, he must present a valid certification confirming that he has undergone vaccination against yellow fever. If no certification is present, he can obtain vaccination at the port of entry. The cost of the said vaccine is $50USD or the equivalent in Mozambique currency. Upon entering Mozambique, he should also bring his yellow vaccination book.
All travelers wanting to obtain visa to Mozambique must conduct the business at the Embassy of the Republic of Mozambique. The Embassy will require that your passport have a validity of at leat six months remaining with one or more available pages for the stamp of visa. You can download the
Mozambique visa application form
and apply yourself or you can go through a travel document expediter to
get your Mozambique visa fast
. For those who have been to Mozambique before, only one passport-sized photograph is needed. Two photos are required of those who are traveling to the country for the first time. If you want your processed visa to be delivered by mail, a self-addressed stamp or a prepaid air bill must be included upon submission of the requirements. All payments must be processed through money order and are payable to the embassy. The fees are non-refundable whether the applicants wish to withdraw or the request for a visa is denied. For
Mozambique business visa
, you need to supply the embassy business letter from the company. A single entry is valid for 2 months and the length of stay is up to 30 days. Single entry requires a fee of $160 per visa, $220 if expedited. For multiple entries valid for 90 days, the fee is raised to $180 or $250 if expedited. Regular visa processing takes 10 business days while expedited service takes 3 business days. All payments are payable to the Embassy of Mozambique.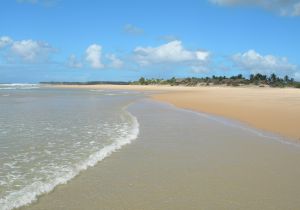 For a
Mozambique tourist visa
, a flight itinerary or a letter from the person inviting you to visit the country is supplied to the embassy. Single entry is valid for 2 months with 30 days as the legal length of stay. For multiple entries, the same number of days, visa validity, and payment rates as the business visa apply. For a
Mozambique student visa
, single or multiple entries is valid for 2 months with a year as the legal maximum length of stay. To obtain Mozambique residence visa, you need to attach to the application form a work contract and a police report. The visa is valid for 2 months and you are allowed to stay for 30 days to process the residence permit. Click the link to
apply for your Mozambique Visa online
.
Expedite Your Visa Now!