Laos Visa Information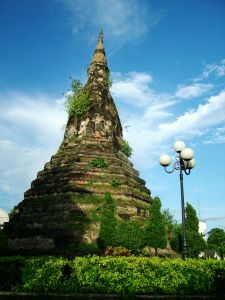 To get to Laos, you will have to first land in Bangkok since there are no direct flights from the United States and Europe. You can also go through Cambodia, China, Myanmar, Vietnam or Taiwan as entry points. Before heading to that exciting Laos trip, you will have to prepare your documents first.
Entry requirements include of course your US passport that should be valid for at least six months beyond your intended stay. You will also need a Laos visa. For tourists, obtaining a Laos visa requires your passport, a fully completed and signed visa application form, 2 passport size pictures, a copy of the passport information page and a self-addressed prepaid envelope (if applying by mail).
For business trips, you will need the same requirements plus a document from your host company in Laos that contains the approval letter from the Immigration Department in Vientiane. This will have to be sent to the Laos Embassy in Washington D.C. Laos visa costs US$50 for each single entry valid for two months from the date of issue for a stay not exceeding 30 days. For stay extensions, you can visit the nearest tour agency and pay US$2 for each day. Overstaying visitors without permission face risks of arrest and fines of up to US$10 per day of overstay. Laos visa fees must be paid in the form of money order or certified check. Start an exciting trip for a lifetime by applying for a Laos visa. Just download the
Laos visa application form
and apply yourself or apply through a private expediter to
get your Laos visa in a hurry
. When one thinks about traveling to Southeast Asia, the first that comes to mind would be
Thailand
, Malaysia, or the
Philippines
. Hidden in the vast beauty of this part of the world are some other wonders waiting to be explored. One of these is Laos. Until 1988, tourism was closed in the country and now that traveling to this mysterious land has been opened, one will be welcomed by thousands of hidden treasures. Unlike the rest of other Southeast Asian nations, Laos remains isolated and hugely undeveloped. This will surely appeal to those wanting an experience of a truly laid-back life, slow-paced and unexploited.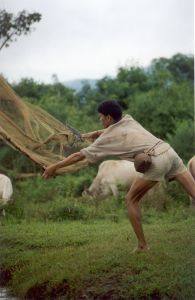 Despite fast modernization in neighboring countries, Laos hardly changed through the decades. Visitors will be delighted though that Vientiane is totally different from other Southeast Asian cities, which are normally crowded, polluted, and noisy. The country offers a vast repository of breathtaking forests and landscapes, clean rivers, and reserved yet friendly and accommodating people. One can also relish the mystic wonders of Plain of Jars and the UNESCO World Heritage-listed Luang Prabang where you can see 33 large temple complexes and thousands of orange-robed monks. Another awesome sight is the Wat Xieng Thong, an impressive temple decorated with colored glass and gold. The temple also showcases fine artwork and gifts made for former kings, a testament to the glorious history of royalty in the country. Down the Mekong River, cruise in this spectacular body of water and be brought to see the panoramic Khone Phapeng, the largest waterfalls in Southeast Asia in terms of volume of water. Unforgettable things to include on your list would be trekking the hills of Laos and relishing the rich wildlife where you can see pristine and virtually untouched natural habitat of rare primates, mammals, and birds. The forests of Laos are also home to a variety of rare plants.
Click the link to
apply for your Laos Visa online
.
Expedite Your Visa Now!