Pakistan Visa Guide
A Pakistan visa is required for all U.S. citizens who plan to visit the country. Pakistan travel visas are affixed in your passport on the pages specifically marked for them. Some countries require that visa stamps be placed on those pages that do not contain any other stamps.
Apply online to expedite Pakistan visa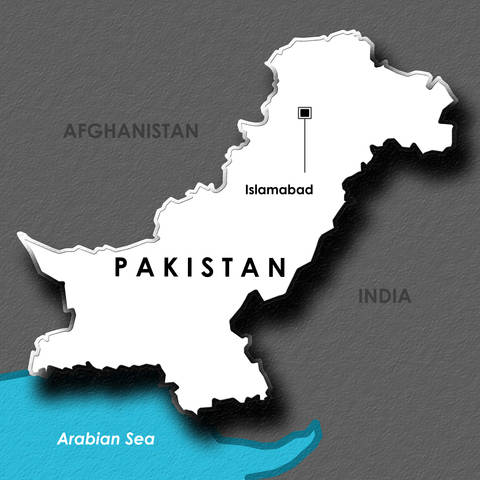 Pakistan Visa Requirements
Independent of the type of visa you request, the Pakistan Embassy and Consulates require the following:
A valid passport for at least 6 months, and a blank page to stamp the visa;
Four passport-size photos (2"x2") no more than 6 months old;
Completed Pakistan visa application form;
Visa fee (cash or money order in person, money order by mail);
Proof of permanent residence in U.S.;
Proof of residence in relevant consular jurisdiction.
Pakistan Visa Application Form
There is only one Pakistan visa application form for every type of travel visa.
Pakistan Visa Form
The Visa Application is in .pdf format. You will need the free Adobe Acrobat Reader to open and print the document. You probably have it on your computer but if you don't, you can get it
here
.
Pakistan Visa Fees
Tourist Visa: USD $192 by money order or cashier check, USD $199 by credit card
Business Visa: USD $324 by money order or cashier check, USD $331 by credit card
Pakistan Tourist Visa
A sponsor letter is required and it has to be on an affidavit and the host's NIC/Passport copy needs to be notarized from Pakistan.
Pakistan Tourist Visa - Apply Online Today!
Fast, convenient processing of your Pakistan travel visa.
Pakistan Business Visa
Heading to Pakistan for business? You'll need a Non-Immigrant visa. You can participate in negotiations, market research, exporting operations and the like for up to 90 days. Besides the documents listed above, you also need a letter of invitation and a letter from the sponsoring company are required.
Pakistan Business Visa - Apply Online Today!
Fast, convenient processing of your Pakistan business visa.
Pakistan Visa Service Online
If you don't live in or near any of the cities where the Pakistani Consulate Generals are located, you might want to contract a travel visa expediting service. They will verify your visa application before it is ever sent, thereby avoiding unnecessary delays or rejections. They will also personally walk your application through each step guaranteeing timely and efficient processing of your Pakistan visa.
Apply for Your Pakistan Visa Now.
More Pakistan Travel Information
Expedite Your Visa Now!