Madagascar Visa Information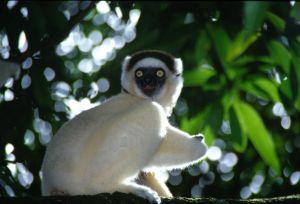 All foreign visitors
entering Madagascar
are required to obtain a visa. One can obtain a Madagascar visa for tourism, business, scientific research or other purposes. For fast, convenient service, you can
apply for your Madagascar visa through a professional expediting service
. Their experience in processing visa applications will provide you with peace of mind as you spend your time preparing for your journey.
Visas on arrival
are available for travelers wishing to stay for 90 days or less. That said, airport visas are not eligible for extension. Those who prefer the option to extend their stays beyond 90 days will require a more comprehensive application and should anticipate possible issuance delays.
Regardless of the reason for travel, those who intend to stay longer than a month must apply for a
short-stay Madagascar visa
prior to travel. Short-stay visas (90 days or less) can be obtained from the Embassy of Madagascar. Long-term visas are also issued by the same office. A 60-day stay (multiple-entry) visa costs $30.83 while multiple-entry visas valid for 90 days cost $43.16.
Madagascar Tourist Visas
For tourists, obtaining a Madagascar visa has several requirements:
A U.S. passport with at least 6 months of validity remaining from date of entry and at least 3 blank visa pages
A fully completed and signed visa application form
One passport-sized picture taken within the last 3 months
A copy of your roundtrip airline ticket
A copy of your itinerary or a letter of confirmation from travel agent
Proof of sufficient funds for the duration of the anticipated stay
Madagascar Business or Long-Term Visas
For business or long-term trips, getting a Madagascar visa has the same requirements as that of tourists plus a few additional steps. Business visas require a letter of recommendation from the employing company or business entity in Madagascar. Stays beyond three months (for any reason) require travelers to secure your visa from the Ministre de l'Intrieur (Ministry of the Interior) in Antananarivo or directly through the Embassy of Madagascar in Washington D.C. All business visas, regardless of number of entries and length of allowable stay, cost $43.16.
Payment must be made to the Embassy of Madagascar by certified checks or money order. Cash is also accepted but personal checks are not. If applying via mail, please be sure to include a self-addressed prepaid Express Mail or FedEx envelope.
Get on with that unforgettable travel to one of the most exciting destinations in the Indian Ocean by traveling to enchanting Madagascar. Download the Madagascar visa application form and apply yourself or contract an expedited visa courier service and get your Madagascar Visa quickly.
Top Madagascar Sites and Tourist Destinations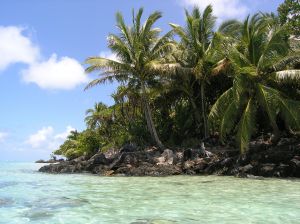 On the Indian Ocean side of the African continent lies the fourth largest island in the world, Madagascar. This island nation has been featured in 3 movies: the 1994 Cuban film Madagascar, the 2005, 3D animated hit film Madagascar, and its sequel - Madagascar: Escape 2 Africa.
Traveling to this enchanting island has a lot of delights in store for the hungry adventurer. Known for its wildlife, Madagascar features some of the most diverse, abundant, and accessibility wildlife in the world. Of note, Madagascar is home to the endangered indri - a cute, tailless lemur - and hundreds of orchid species.
Madagascar features thrilling hiking opportunities and spectacular scenic destinations such as the mountain park Andringitra, the limestone rock formations at Ankarana, Ampefy, a volcanic region on the island provides breathtaking waterfalls and geysers, and the rocky landscape of Isalo - touted to rival the Grand Canyon. Surrounded by the magnificent Indian Ocean, Madagascar also offers great beaches that will surely delight the water sports and adventure lovers.
Beyond its rich wildlife and natural beauty, Madagascar has a vibrant history and culture. Its people readily welcome visitors and tourists with open arms.
Madagascar's culture and history is most on display in the capital city of Antananarivo, where French is widely spoken and French cultural touches are on display. The National Monument Queen's Palace and the Royal Village or Rova was once the residence of the Merina Dynasty.
For more on the sights and experiences of a visit to Madagascar, check out the latest Brandt Travel Guide.
Expedite Your Visa Now!