How Long Does It Take to Get a Passport?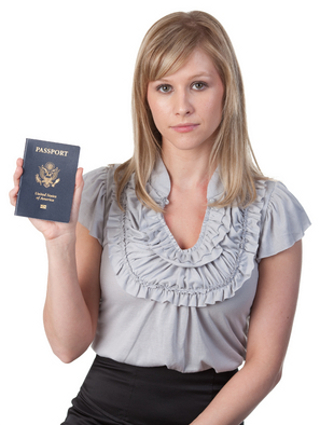 The question of
how long it takes to get a passport
depends on a few variables which include the number of
applications
that Passport Services has to process at the time you apply, the location you apply and the date of your departure. Take a look at each one of these and determine how they can affect the time it will take you to get a passport.
Passport Services Processing Times
The processing times for the
Department of State Passport Services
are modified according to the number of applications submitted at any given time. Some of the factors that affect the time it takes to process applications include holiday travel, natural disasters and international events. All these factors contribute to an increase in demand for passports and an extension in the processing times. As the holiday season approaches, more and more Americans apply for passports in preparation for their vacations. The largest increases occur as summer vacation and winter break draw near. Also, natural disasters of large magnitude such as the tsunami in Asia or the earthquake in Haiti often have the same affect. As family members and relief workers prepare to travel to the disaster location, Passport Services is flooded with requests. International events such as the Olympics and World Cup that draw visitors from around the world can also contribute to an increase in processing times. There have been times in the past when it could take up to 12 weeks or more to get a passport. Over the past few years, the processing time for routine service has been approximately 4-6 weeks. Due to a significant increase in submissions this year, the time it takes to get a passport by standard service has been increased to 6-8 weeks. Expedited service remains at 2-3 weeks although it can take longer. When demand is low, applications are processed more quickly. When demand is high, expect to wait longer.
Current Passport Application Processing Times
| Service | Processing Time |
| --- | --- |
| Routine Service | Up to 8 weeks from the time of application. |
| Expedited Service | Within 3 weeks door-to-door.* |
| Expedited at Agency | Within 8 business days from the time your application is received |
* Applies when the applicant chooses two-way Express Delivery.
Places to Get a Passport
The place you submit your request can determine how long it takes to get your travel document. Applications that are mailed in either directly or through a
passport office
can take up to 8 weeks for standard processing or up to 3 weeks if they are expedited. Again, processing times are affected by the factors listed above. United States citizens can apply at a
regional agency
in order to
get a passport faster
. Evidence of a departure date within two weeks is required or within four weeks if you also need to obtain a travel visa. Applicants can apply at the regional processing center themselves or they can authorize a qualified
passport expediting service
to submit their application forms for them. In either case, it is possible to obtain passports the same day that the forms are submitted, if necessary. In an emergency situation, a passport can be secured in just a couple of hours or less. If you need to get a passport in a hurry but cannot visit a regional processing center, the expediter we recommend can help you to
get a passport fast
.
Click for expedited passport courier service in 24 to 48 hours!
.
Expedite Your Passport Now!
Click to Call for Expedited Service!