U.S. Passport News Archive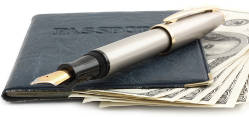 Since our
Expedited Passport Blog
shows only the most recent 15 posts added to the website, we created this page to list some of the most popular articles that no longer appear on the blog. While most are related to United States passports, many others provide important tips for safe and rewarding travel abroad.
How Changes in Appearance May Affect Your Passport
We live in an age where society puts a premium on youth and beauty. Many "ordinary" people radically change their looks through cosmetic surgery to satisfy their inner yearning to look different than they are. As a new generation enters mid-life and another enters adulthood, they both resist it with creams, lasers, nips and tucks, and more. This resistance to looking like who they are and aging gracefully has produced an unexpected consequence. If you alter your looks
too
much, you will need to apply for a new passport with a photo that more closely resembles your new self. There are certain changes to your appearance that may get you a second look by a border patrol officer, but will not require you to get a new passport. One of these changes is your hair; significantly changing the length or color of your hair is not a problem. The same applies to facial hair, if your passport shows you with a full beard and you are now clean shaven, it is not enough to require a new passport. Small piercings or tattoos will also be acceptable. If you haven't made a change that significantly redefines your look, you won't need a new passport. However, passports allow you to cross international borders, and each country has a vested interest in you being the person your passport claims you to be. U.S. passports are typically issued every ten years after the age of 16, and a lot can change about a person's appearance in a decade, especially if they are deliberately trying to alter their looks. To learn which alterations to your appearance will require you to renew your passport with a new passport photo,
read the entire article
.
How to Avoid Passport Delays That Interfere With Your Travel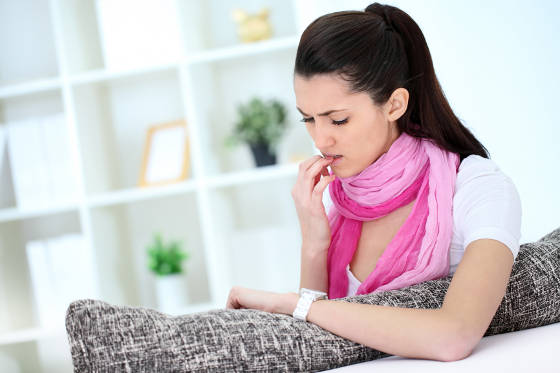 Fewer words strike terror in the heart of a traveler than, "Sorry, there's nothing I can do." This is especially true when it comes to delays in your passport application. Countless people have collectively lost thousands of dollars in airfare, because their passports didn't arrive before their departure dates. Yes, it really does happen, and the Department of State is not nearly as concerned about your particular situation as you are. Of the top ten reasons there is a delay in passport processing, some of them are out of your control, but a good 50% are within your control. Delays are often the consequence of the applicant failing to understand or comply with parts of the application process. Every step in the passport process is essential, specific, and unyielding. If you start with this premise, you will lessen the chances that your passport will be one of the many that are delayed. Applicant errors can be as simple as forgetting to sign the passport application. You must sign the application in front of a passport acceptance agent only after taking an oath to the truthfulness of the application. Sometimes the actual
signing
can be overlooked. Your passport application will not be processed without your signature, thus causing a delay. Submitting passport photos that don't qualify for acceptance is another avoidable problem that can cause a delay. Because you can take and submit your own passport photos doesn't mean you should. If you are unwilling to slog through the mountain of Department of State passport regulations to find the exact requirements for passport photos (and there are a lot of them), you should have them taken by a business that knows the rules for you. Find out the
other top reasons passport applications are delayed
, and what you can do to make sure yours is processed on time.
7 Steps to Getting Your New Passport Travel-Ready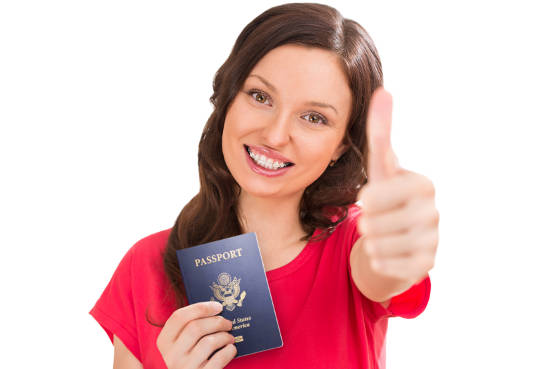 Getting a passport for the first time is enough to make you giddy. You can now travel visa-free to 174 countries worldwide. Your passport is a powerful tool that not only allows you to travel the globe freely, but is evidence of both your identity and your U.S. citizenship. As such, there are some steps you will want to take right away to make sure your passport is travel-ready and secure for that moment you make your first international trip. The very first thing you'll want to do is to verify that all the information on the data page of your passport is correct. This is your identifying information found on page 2 of your passport book. Check to make sure that your photo, name, country, date of birth, place of birth, and sex are entered correctly with no misspellings. If you find an error, immediately fill out Form DS-5504 and return it to be corrected. There is no charge for correcting mistakes that are the fault of the Department of State. Once you have verified that all of the information is correct, you'll want to add your signature to page 3 of your passport book. This needs to be done with a pen in black ink, and your signature must match the name printed on page two of your passport. If you read the information on page 5, you'll discover that your passport is invalid without a signature. These are the first two actions you need to take to get your passport ready for travel. Read the rest of the article for
more valuable tips on readying your passport
.
5 Cool Volunteer Vacations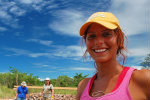 Most people plan a vacation to get a little break from everyday life and explore new parts of the world, but why not do some volunteering while you're away? If everyone put in a little effort, cumulatively people could change the world. There are several options to choose from across the globe; many organizations encourage travelers to participate in their conservation efforts. These once in a lifetime experiences can be geared toward your passion. Whether you want to preserve nature, immerse yourself in different cultures, or conserve wildlife there is a volunteer vacation for you. Have you longed to go to South Africa, Peru, British Virgin Islands, Australia, or Nicaragua? There are a number of volunteer trips you can take to these and other areas. These trips typically last four to 10 days with a healthy mix of giving back and enjoying the vacation destination. In each volunteering package you are directly involved with the organization's efforts, and typically half of your fee will be donated to the cause you're working on. Imagine hanging out on a private Island enjoying a luxury resort with various water sport activities. The next day you are working directly with scientists, note taking, catching and tagging iguanas and other wildlife, and ending the night with cocktails and a discussion of your day's findings. Are you more interested in preserving the natural wonders of the world like Machu Picchu? Then join one of the Conservation Volunteers International Programs where you can spend ten days exploring the area while doing your part in maintaining and caring for these natural treasures. Pick a cause that you're passionate about and make your next vacation one where you give back to nature, wildlife, or other cultures. Make the world a better place one trip at a time. Source: Yahoo Travel Photo: CC/Dave Bezaire
There's a "Right" Birth Certificate for a Passport Application?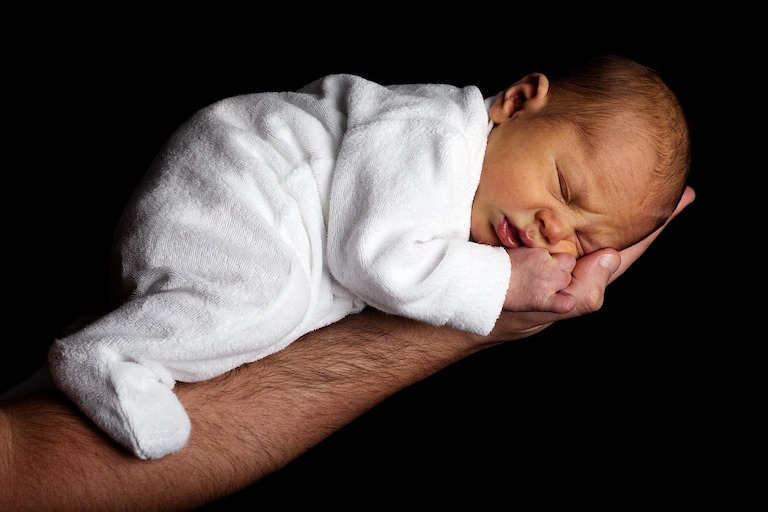 Getting a U.S. passport in a timely fashion can be a challenge. One of the reasons that it can take a little longer than you think is that you need to present your birth certificate as proof of identity and U.S. citizenship. Most people have a copy of their birth certificate laying around somewhere and think they're okay. What they may not realize is that the Department of State has made it a policy only to accept long form birth certificates, and they must be certified copies. So, that copy you have tucked in the pages of your baby book may not work. Getting a certified long form birth certificate may take a few days to a few weeks depending on where you live. Birth certificates are commonly stored in the Vital Records department of the state in which you were born. You'll have to apply for a copy of your birth certificate that is in long form, is signed by the registrar, and has the registrar's seal. The long form must show your full name, date of birth and place of birth, and your parents' full names; it must also show that it was filed with the registrar's office within one year of your birth. For an explanation of long form birth certificates, how and where to obtain them, the three documents that may be used in their place, and how a registered expeditor can help you obtain both a birth certificate and a passport much faster,
read the entire article
.
Airlines Change Carry-on Rules for Profit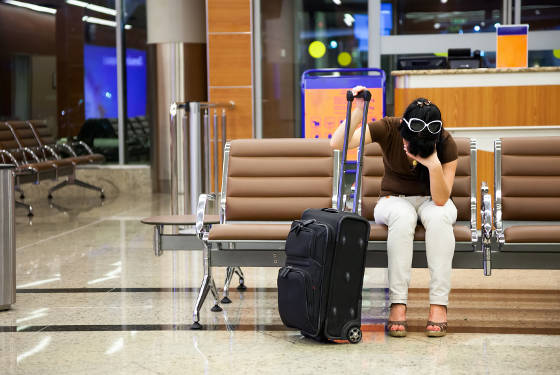 If it's been a while since you've traveled, you may not be aware that many airlines are following new carry-on size limits. When your bag doesn't meet the new size requirements, you have to pay a $25 non-compliant bag fee to check it. The new size regulations limit your carry-on bag to 22 inches in length - including handle and wheels, nine inches in depth, and 14 inches in width. There is no wiggle room on these dimensions; if it doesn't fit in the sizer it doesn't go in the cabin. Although airlines implementing the changed policies may tell you that the call for new carry-on size requirements is a directive from the FAA, this is not correct. If it were a blanket policy across carriers enforced by the FAA, every airline would have to comply, which is clearly not the case. Both Southwest and Jet Blue have more generous carry-on size requirements, so check your airline's baggage policies before you buy your ticket. Since the new policy doesn't speed up boarding and there is ample space for previous larger bag sizes, is it solely a revenue generating policy? United Airlines expects to collect $700 million over the next four years from checked bag fees and upselling legroom. You'll save money and headaches by complying with the new regulations, so it's important to know that not all
carry-ons
sold in retail stores comply with the new standards. For suggestions on where you can get compliant carry-on bags, and packing tips to help you get the most from the space,
read the full article
.
Flipping Out at Bounce Below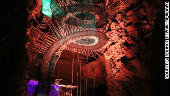 An old disused slate mine located in Blaenau Ffestiniog, Wales has been turned into a fantastical playground filled with trampolines. It's aptly named
Bounce Below
, and is the latest addition to the already tourist attracting Llechwedd Slate Caverns. Before
Bounce Below
was created, visitors enjoyed touring this Victorian mine and taking subterranean rides down what is known as the steepest cable railway in Great Britain. To get to Bounce Below you'll need to hop on the Llechwedd mining train and begin your plunge into a cavern double the size of St Paul's Cathedral in London. Upon arrival, you'll see elasticated nets stretched across three levels, perfectly intertwining to create this adult funhouse. The highest trampoline is 180 feet off the ground; slides are used to go down to different levels. Multicolored LED lights allow you to watch other carefree adults reverting back to their childhoods in this underground playland. Some of these giant kids bounce around while playing, some entertain with their best acrobatic feats, and others just lie back and calmly take it all in. Bounce Below is a combination of thrill seeking adventure and innocent pleasure that reminds adults of a time when they enjoyed life with reckless abandon. It is the perfect place for adults to enjoy a childhood pastime with a little edginess. Once you've had your hour of fun, take the train back up to the top and see what Zip World Titan is all about. Check them both out in the
full article.
How to Change Your Passport Name without a Court Order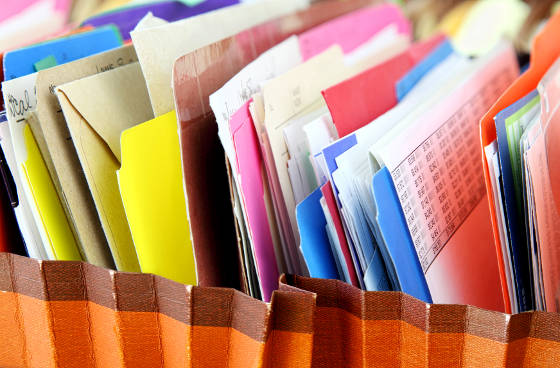 A United States passport carries a lot of weight both abroad and at home. Outside of the States, your passport can get you into 174 countries in the world without a visa. At home, your passport can serve as a primary form of identification and proof of U.S. citizenship. With all the power a passport wields, establishing your identity when applying for one is paramount. If your documents that prove your identity list your name one way, but you go by a different name informally, you may be able to get a passport in the name you use without getting a name change court order. Since name change court orders can cost hundreds of dollars, this is good news. There are two ways of going about putting the name you
use
on your passport rather than your legal given name. One way to do it is through a customary name change. In this instance, if you have been using your present name in all aspects of your life for at least five years, and can show evidence of that fact, you may qualify for a customary name change. There are strict stipulations regarding the kinds of documents you can use as evidence, and the information that must be contained on the documents. This makes sense given the power of your passport once you get it. In order to understand how the customary name change process works, to find out if you may qualify, and to learn about the other way you may be able to use your acquired name on your passport,
read on
.
Stuck on Honeymoon Destination Ideas? Read this.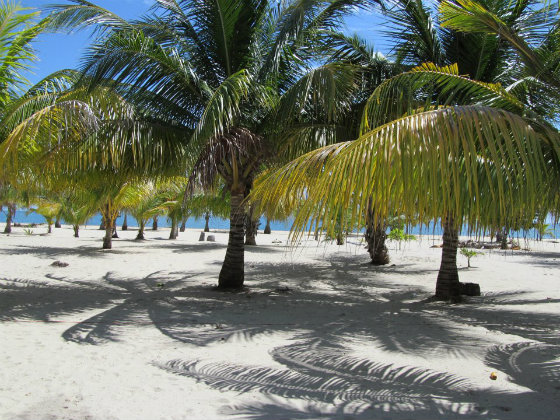 Trying to come up with that perfect wedding or honeymoon destination that satisfies the visions of both partners, offers a balance of romance and adventure, and yet, isn't cliche. It is a tough puzzle to solve. One by one, ideas get scratched off the list - too rugged, too touristy, too overdone, too far, and on and on. One tiny country comes up big on benefits; it offers romance, relaxation, adventure, and unconventionality all rolled into a single honeymoon experience that is doable and not too far away. So what magical country has it all? Belize. Start your honeymoon along 16 miles of sandy beaches on the southeast coast of Belize where you can lounge under the flutter of palm fronds and drink fruity adult beverages. Try the insanely nutritious juice from a freshly cut coconut. Eat conch ceviche or grilled spiny lobster right on the beach. Take a boat tour down Monkey River floating among the crocodiles and searching out the mysterious sounding howler monkeys. Zipline the canopy of Mayflower Bocawina National Forest. Experience the local restaurant culture of Placencia - Barefoot Bar, Omar's Creole Grub, the Tipsy Tuna, and more. You'll find your own balance between relaxation and adventure on the peninsula. Finish your honeymoon in the mountains of Belize's Cayo District. To get there by plane, you'll fly over the famous Blue Hole, a scuba diver's dream location. Once there, you can hike the rainforest in search of the many amazing waterfalls, go tubing, caving, or take an equestrian sightseeing tour through the Mountain Pine Ridge Forest Reserve lowlands. Relax in an off-the-grid eco-friendly luxury resort. Visit historical ruins in the heart of Maya culture. It's easy to find your own rhythm in this tropical sanctuary. Choose the beach location, the jungle location, or both for your Belize honeymoon destination. To learn how to make it happen and get more helpful links, read the
original article
in Afar Magazine. Photo Credit: Karen Lee
How to Know If You're a Tourist or a Traveler
Some people are simply born to travel, and they know it. They're the ones who shun the word tourist in favor of traveler. They're quick to tell you that they haven't been everywhere, but it's on their list. They understand what Kahlil Gibran meant when he said, "They deem me mad because I will not sell my days for gold; and I deem them mad because they think my days have a price." These are the digital nomads, the woofers, and the outliers. They don't pursue happiness; rather, their pursuits bring them happiness. Travelers will exchange a day at the museum for a public bus ride to an unfamiliar neighborhood. They strike up conversations with local people to see what's interesting in the area. They're content to wander, watch, and "waste" time. There is no must-see destination in their day; they're seeing everything along the way. Does this sound like you? Maybe you're a traveler. Tourists like itineraries, and they're goal oriented. They have a master list of places to see that they are charging through determinedly. They are equally dedicated to the sights they wish to visit and a firm refusal to give up creature comforts. They enjoy a hot shower and a fluffy bathrobe followed by exotic cuisine while discussing the day's excursions. If this sounds like you, you're probably a tourist. The tourist is always ready to go home at the end of a trip, while the traveler thinks of home as another stopover on the journey. Still not sure if you're a tourist or a traveler? Check out
23 Signs You Were Born to Travel
by Matt Hershberger.
Visa on Arrival: Is It Worth the Risk?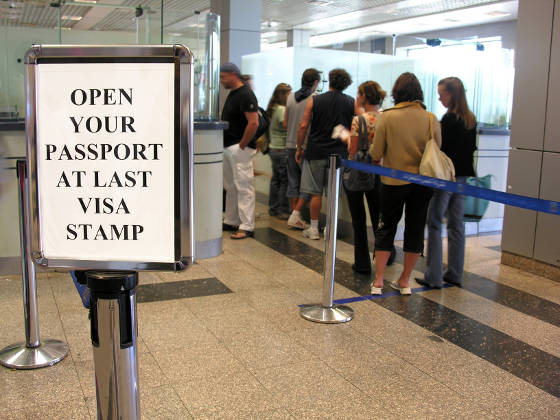 It's not too early to start planning your winter getaway. As a U.S. citizen, you have access to over 170 countries in the world visa-free, leaving a little over 20 countries that require you to have a visa or to obtain a visa on arrival (VOA). Currently, nine countries are willing to offer travelers from the United States
visas on arrival
. This means that you don't have to secure your visa before you leave the States; you can get it when you arrive at your destination. One such VOA destination is the sun soaked Republic of Seychelles, an archipelago in the Indian Ocean. If you're looking for a unique winter vacation, this could be the one for you. Each of the nine VOA countries have different criteria that you must meet to qualify for entry. The U.S. traveler to Seychelles needs a passport that is valid for the duration of your stay. Many countries insist upon six months validity on your passport, so keep in mind that even though Seychelles does not require it, the airlines may not let you board your flight without meeting the six months validity requirement. Beyond a valid U.S. passport, you will also need to present proof of onward or return travel, proof of adequate funds, and proof of accommodation to enter Seychelles. You'll receive your no-fee 30-day visa when your documentation is accepted. The Republic of Seychelles also allows you to renew your visa for up to 3 months at a time for a total of 12 months. You could turn that vacation into something a little more permanent! There are eight more destinations that offer VOAs to U.S. travelers. Find out which countries offer them, what each country requires, and why showing up without a visa in hand could be a risk.
Nine Passport Photo Mistakes to Avoid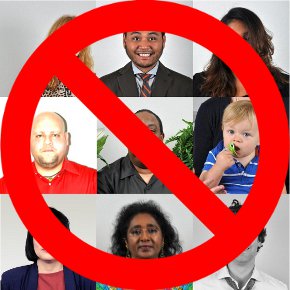 You finally got together the paperwork required to submit your passport application, you show up to your appointment (that you've waited three weeks to get) 15 minutes early manila folder in hand; you have your ID and your debit card, you're good to go. The passport acceptance agent looks over your documents then slides your photos back across the counter toward you and tells you they are not acceptable. Disaster. Don't let this be you. There are
nine common mistakes people make that get their passport photos rejected
. No passport photos, no passport. You can avoid the hassle of having to make another appointment a few more weeks out by making sure you adhere to the very particular passport photo requirements, and avoiding those dreaded nine mistakes. The first mistake people often make is submitting a passport photo that is not properly composed. Your photo needs to be clear, you need to be front-facing, and you must look directly into the camera. There cannot be any shadows across your face or the background, and your expression should be neutral. Your image must be centered exactly in the middle of the frame; if it is off to one side or the other, it will not be accepted. All the listed criteria must be met to avoid this mistake. Another common mistake is having an incorrect image size within the frame and an incorrect depth of field. Within the frame of your passport photo, your image should show you from the top of your head to just below your collar bone. If your image is too close, it distorts your appearance and won't be accepted. If it's too far away, it won't be accepted either. If there is any distortion to your head size or your features, your passport photo will be rejected. There are seven other mistakes that get passport photos rejected; make your life easier by learning them all.
Vacations That Help You Know Yourself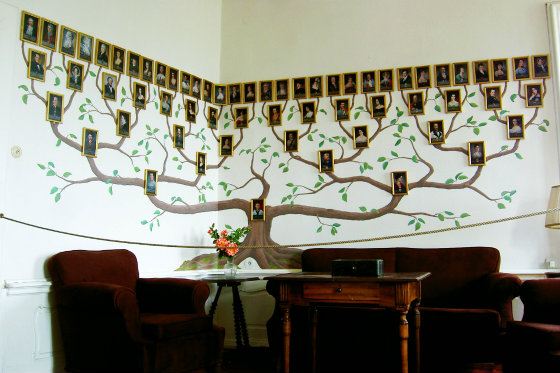 Do you ever wonder about your roots? So many people do that several business have sprung up to help you answer that question. People want to know the heritage of their ancestors, where they lived, how they lived, what life was like for them, and so much more. It can give an otherwise lost individual a sense of identity, or it can be an "aha" moment to others that gives them insights into themselves and their loved ones. People used to be able to get their answers straight from the source, like their grandparents who emigrated directly from another country. For younger generations though, it has become quite a bit trickier. Thankfully, in the technology age a little gumption and the right resources can still get answers into your ancestry. Websites like
familytree.com
and
ancestory.com
satisfy a new wave of inquisitive minds. Shows like
Who Do You Think You Are?
, which aired in 2010 and focused on celebrities, sparked
Roots: Our Journeys Home
, which focuses on everyday people hoping to get answers into their histories. The problem is that not everyone will get the opportunity to get answers from a show; for those who cannot, make your next family vacation one that is devoted to exploring your roots. There are several details to research when planning a trip devoted to discovering your heritage, most of which should be started at home. No one wants to spend their hard earned money vacationing in libraries or offices seeking answers. You won't even know where to go until you've laid the groundwork at home first. To get some insights on how to begin;
your journey starts here.
Photo Credit: CC/Miaow Miaow
Do You Know the Difference between a Passport and a Visa?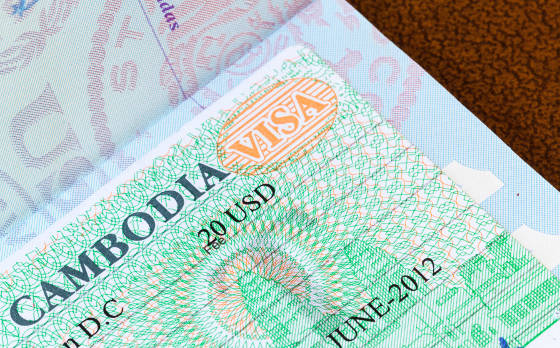 When you travel overseas you need to have a passport in order to exit your country and enter another; sometimes there is also mention of a travel visa. This tends to confuse many people, because they are unsure of the
difference between a passport and a travel visa
. A passport is a travel document, renewable every ten years, that identifies who you are and what your citizenship is. A travel visa is a temporary endorsement that is issued by the country you are visiting; it allows you a specific amount of time in that country. Immigration from that country may place a sticker or stamp in your passport that marks the start date of your limited stay, or their consulate in the U.S. may issue a separate visa document for you to present to immigration. Not all countries require a travel visa, so it is important to research your destination before you head out on your travels. You must also carry a valid passport with at least six months validity remaining on it in order to qualify for a travel visa. Other stipulations for obtaining a travel visa may be determined by where you reside and what type of travel visa you need. U.S. consulates are spread out across different zones, and what zone you reside in or file from will determine your stipulations. If this seems like a complex task, or you just want to ensure you have understood and followed all the entry requirements for your destination before you travel, passport expeditor can assist you with obtaining a travel visa. They walk you through the process, and also offer expediting services. From start to finish they can complete the process for you, ensuring you will be ready and prepared by your travel date. For more information on the process, read on.
How to Take a Vacation That Lasts Six Months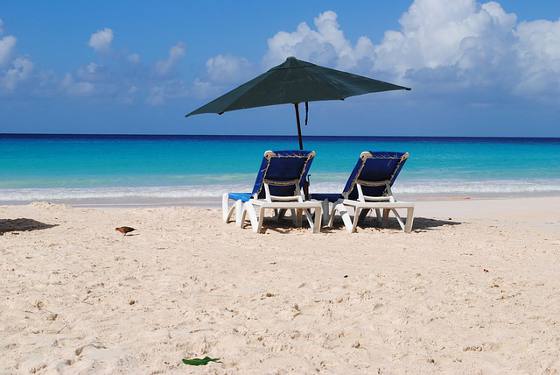 Do you ever wish you could take a sabbatical from your everyday life and do something entirely different for a few months? At some point, everyone has a moment when they fantasize about cashing it in and going off on an adventure of epic proportions, or stealing away to some exotic locale to lounge around doing nothing at all. Besides all the excuses a person can come up with on their own to never let it become a reality, there's also the little problem of visas. Very few countries in the world will allow you to stay beyond a maximum of 90 days, many thwarting your dreams after 60, 30, or even 15 days. The good news is, if you ever get the gumption to go, there are
six destinations where U.S. citizens can stay for up to six months
hassle-free on a tourist visa. Barbados is one such country, that exotic locale you've been dreaming about. You can spend 180 days on the island in the Lesser Antilles and get a full taste of Caribbean culture. Enjoy calypso music while you swing in your hammock, fruity cocktail in hand. If it's adventure you're yearning for, surf the Soup Bowl, one of the best waves in the world. Maybe a tropical island paradise doesn't do anything for you. Seek out some real adventure in the Kingdom of Lesotho. Waterfalls three times as high as Niagara Falls, bearded vultures, dinosaur footprints, remote mountainous villages, there is plenty for the adventure traveler to see and do in this tiny country, completely surrounded by South Africa. There are four other choices if these two don't rock your world, two of which aren't that far away. Choose your escape destination and go back to daydreaming.or start packing your bags.
7 Passport Tips That Make You a Smarter Traveler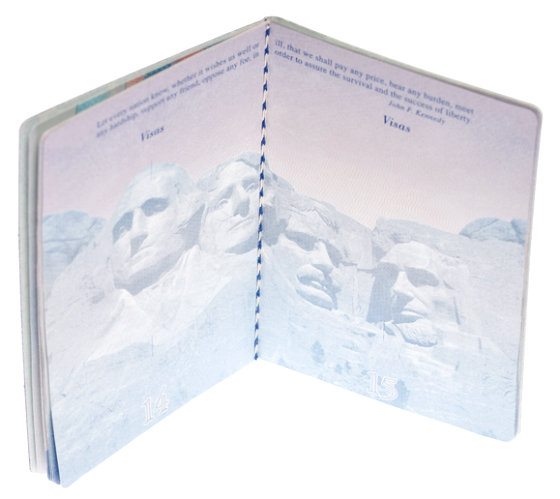 If you knew what many frequent travelers, passport expeditors, and experts in the travel industry know about passports, you would be a much smarter traveler. As a U.S. citizen, you have one of the most powerful passports in the world, so it would benefit you to know as much possible about it. You're probably not going to jump over to the Department of State passport website and start sifting through the pages upon pages of technical information to educate yourself, so here are seven insider secrets gleaned from the website that will make you a little more passport savvy. First, if you don't have the required number of blank pages in your passport to enter a particular country, usually two to four, you may not be allowed on the plane. This is a big one that blindsides many ticket-holding passengers at the last minute. In addition, if you don't have at least
six months validity left on your passport
, you may also be denied boarding. Some countries require either a minimum number of blank passport pages, or a minimum number of months the passport remains valid. Some airlines have a blanket policy where passports must meet these two criteria for passenger boarding no matter what country they're traveling to. They're unwilling to incur the costs associated with passengers being denied entry at their destinations. Countries frequently change their entry requirements, sometimes based on reciprocal U.S. entry policies, so this blanket policy some airlines adopt is in the name of expediency for the airline and the traveler. Learn the six other passport tips that will make you a better traveler.
Read the original article.
Replace Your Child's Damaged Passport Fast!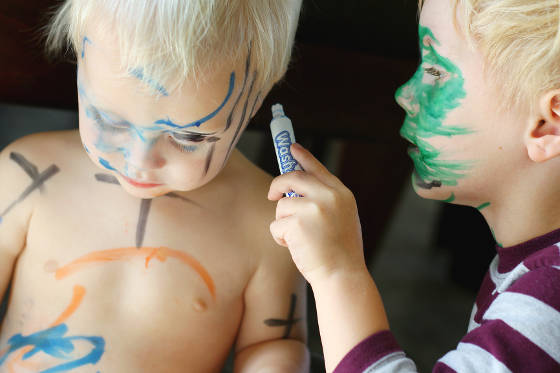 The unpleasant part of any travel experience, especially one that you plan for overseas, is making sure you have everything in order before you leave. This is especially true when traveling with your children; one of the biggest hiccups can be when a problem arises with their passports. Unlike adult passports, children's passports are not renewable, so when something happens to them you have a mini crisis on your hands. The most common problem is the passport being damaged in some way. Damaged passports cannot be used, and due to the non-renewable policy for children's passports, you'll have to start their passport process all over again. While most parents keep their children's passports under their supervision, let's be honest, kids have a way of getting into things. Let's assume for argument's sake you happen upon your 5-year-old in the middle of a work of art that could rival Picasso. As the supportive parent you are, you look over Junior's shoulder to praise this latest creation, but upon further inspection discover it is your 14-year-old son's passport being revamped. Panic starts to set in, because you're leaving for Greece in less than a week. Try to stay calm; this can be fixed. Yes, you will have to start the passport application process over, but since you are in possession of the damaged passport you can still get an expedited passport in time for your family vacation. You will need the services of a registered expeditor and a passport acceptance agent to make this happen. Read on to see what you need to do step-by-step to
get a child's passport quickly
and get back on track to your Grecian holiday.
3 Ways to Extend Your Stay in Visa-free Countries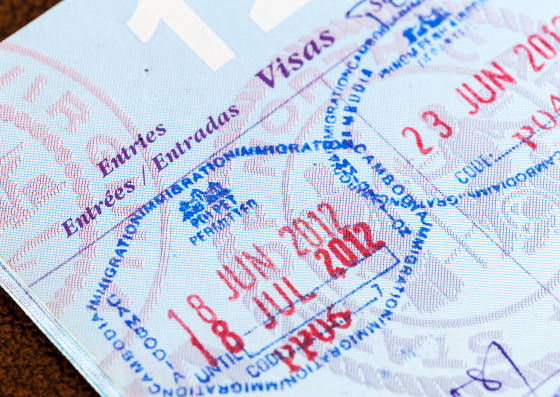 If a country demands a
visa for entry
, there is little wiggle room for an
extended stay
; when the visa expires, you're out. One exception is visiting visa-free countries that issue tourist cards at their borders; there are 174 countries in the world that U.S. citizens can travel to in this way. Perhaps the riskiest option is to simply overstay your visa and hope for the best. In some countries this is relatively easy if you stay out of trouble. Within the borders, color copies of the data page of your passport are widely accepted by police and immigration in the same way your passport is accepted for proof of identification. Your data page does not contain information about your date of entry, so unless you are asked to produce your actual passport (usually because you're in some kind of trouble already), it may not come up. However, be prepared to pay hefty fines at the border or airport when you attempt to leave the country. In some countries, if you are "out of status" - essentially still in the country illegally, the consequences are stiff. You can check travel forums to see what other travelers are saying about a particular country's immigration enforcement to gauge the risk factors before you attempt to stay longer. The consequences vary by country for being out of status, but may include being fined (fines usually must be paid before exiting the country), deported, prosecuted under the law, or possibly restricted to a far out date or blacklisted altogether from returning to the country. This is a pretty risky, not to mention illegal, option. If spending time in jail is not a risk you are willing to take, read on for two far better options than being illegal in someone else's country.
Insider Tips on Visiting Barcelona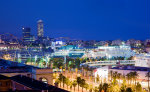 Taking vacations to countries you have never been before can be exciting and a little scary, that's why many people do extensive research to see what could possibly be in store for them. One of the best places to gain insight into other countries is through travel bloggers' posts on difficulties they encountered and how to avoid them on your trip. If you are planning to travel to Barcelona there are several tips and tricks that can help you make the most of your vacation while avoiding the most common pitfalls. If you are planning to see one or all three of the Gaudi sites in Barcelona, make sure you buy tickets in advance. This will ensure that you'll be able to get into the places you have been dying to see. Some popular sites and places only allow a certain number of people in per day and can be sold out quickly. So, making last minute decisions when visiting attractions that garner large crowds is a bad idea. Pre-purchased tickets will not only guarantee that you'll get into the attraction, but often times you'll also be able to go to the front of the line. One of the best parts about traveling to foreign countries is experiencing their culture, especially their food. When in Barcelona, make sure to spend some time feasting on their tapas and sangria. This is a staple in Spain with many Barcelona beachfront restaurants and cafes offering great selections at even better prices.
Are You Unwittingly Being Electronically Pickpocketed?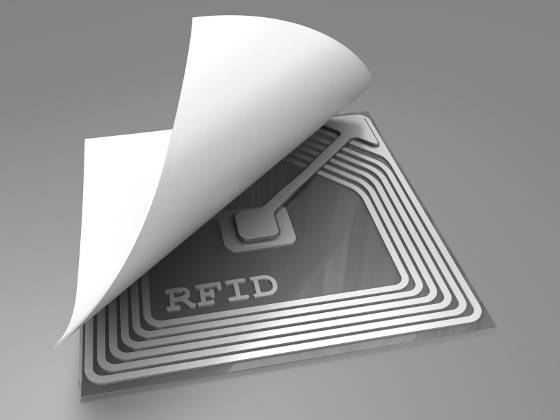 In the age of cyber theft, it is becoming increasingly important to know how to protect yourself against being an unwitting victim of a cybercrime. According to statistics, of the estimated $100 billion in global cybercrime costs, 28% are associated with the theft of data bearing instruments. Your
e-passport
contains an
embedded chip
in the back cover that stores your digitized personal identification data. In case you aren't sure what that means, it is all the data you can see on your passport's personal data page (the page with your photo). In the chip is your digitized photo and chip ID number. When your passport is scanned at a port of entry, the chip is read by facial recognition technology, and your personal data pops up. If you're concerned about threats to the security of your private information and violations of your right to privacy, you should be. No security system is foolproof, and for your e-passport specifically, there are four vulnerabilities you should be aware of. Cloning, is replacing the chip in your passport with a different one. If this happens to you, when you approach a border agent, and it is not your face and information that pops up, there will be problems. Skimming is wirelessly stealing the information from your passport without you even being aware of it. Eavesdropping is when your data is being intercepted while border agents are scanning it. Probably the creepiest is tracking, where your movements are tracked while you are carrying your passport. It may sound like futuristic mumbo-jumbo, but it is very real. Read on to find out how you can protect yourself.
Learn more about why you need a new passport cover
.
Click here for expedited passport courier service
Top 5 Questions About Expedited Passport Couriers
Expedite Your Passport Now!