What Is The Difference Between a Travel Visa and a Passport?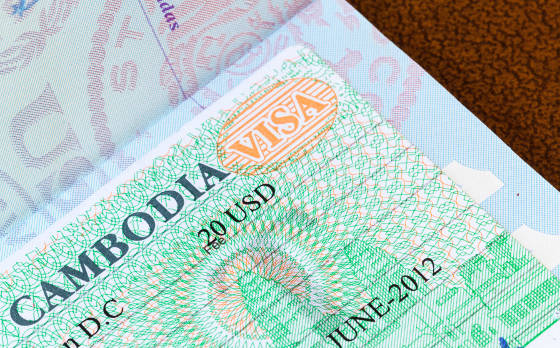 Traveling to different countries always requires a passport and often requires a travel visa. Many people are unsure of what a visa is, how it differs from a passport, how to get one, and what countries require you to have one. A passport is an internationally accepted identification document; it certifies your citizenship and that you are who you say you are. A passport is not only required to enter other countries but is also required to reenter the United States after your travels.
A visa is a temporary document issued by the government of the country you are visiting allowing you to be in their country for a certain period of time. This is usually done with a sticker or stamp placed in your passport by the host country. Not all countries require visas and visa regulations change continually, so it is important to check your destination's
embassy
or consulate before you plan your trip to see if the country you are visiting requires one. In order to
get a travel visa
, you need to have a valid passport; most countries require you to have at least six months validity remaining on your passport and at least two blank pages in order to get the visa. Note, the amendment pages are not used for visa stamps. There are additional factors that come into play when applying for a visa such as where you reside and what type of visa you need. Countries vary on the number of consulates they operate in the United States. Those with multiple consulates usually specify a region or zone that each consulate is reponsible for. The amount of time it will take to obtain an entry visa depends on which route you take in filing for one and the urgency of your request. It can take from a few days to several weeks for rountine service. Some consulates offer expedited service. There are companies that can assist you with getting a visa not only to make it easier, but also to expedite the process. They handle everything from the type of visa you will need, the application process, delivery to the proper embassy, unexpected processing issues for your visa, pick up and delivery in order to assure that you receive it in a timely fashion. Most maintain up-to-date information concerning visa requirements and and allow you to track the progress of your application. Since you cannot be issued a visa without a passport, you need to obtain one before applying for a visa. If you need to get both
travel documents
within a very short period of time, the best way is to get a passport in 1-3 days by
visiting a regional processing center
or
authorizing a registered expeditor to walk your application through the process
. This will of course
cost more than regular passport processing
due to the rush. Apply online with your name, delivery option, address, payment details, and travel itinerary, and fill out
form DS-11
. Once the form is filled out you need to print it and sign it in front of an
acceptance agent
. Then, include a recent passport photo, a copy of your identification document, evidence of U.S. citizenship and an
authorization letter for third party to submit the passport application
. You then simply overnight it or hand deliver all the documents and appropriate fees to your expeditor; they take it from there, and you should receive your passport 1-3 days later.
Expedite Your Passport Now!