Birth Certificate for Passport Application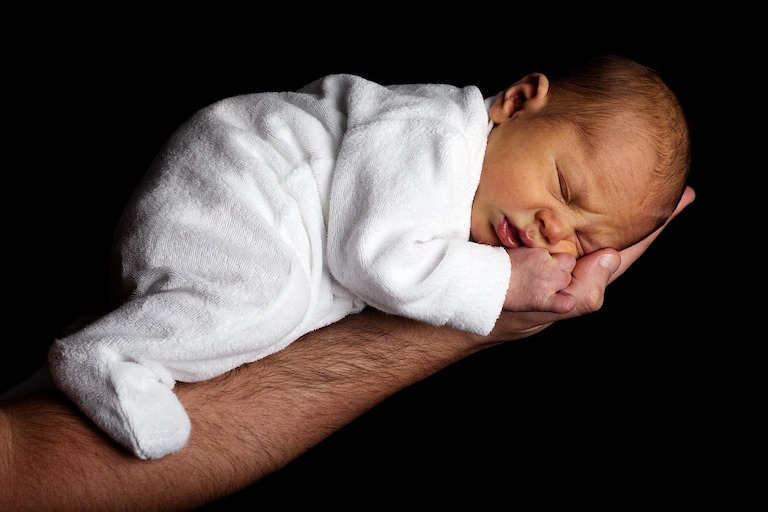 Newborn shortly after birth
Getting a U.S. passport can seem like a daunting task. Along with passport photos and completed forms, passport applicants need to provide proof of citizenship. Being a citizen of the United States is a requirement for getting a U.S. passport, but there are only certain documents that the U.S. State Department will accept.
The most common U.S. citizenship evidence most passport applicants bring with them to their passport acceptance facility appointments is a birth certificate. However, not all birth certificates are considered acceptable for getting a new passport.
In this article, we detail the types of birth certificates the U.S. Passport Agency will and will not accept to get a new passport book or passport card.
Birth Certificate Requirements for a Passport Application
There are very specific requirements for an acceptable birth certificate when it comes to the passport application process.
The most important rule is that you must provide an original or certified copy of your long form birth certificate. The long-form version not only shows your name, but the names of your single parent or both parents. Photocopies of this document will not be accepted by any US passport issuing authority.
It is important to get this right because your application will automatically be rejected if you don't adhere to this requirement.
To be considered acceptable proof of your U.S. citizenship, a birth certificate must contain the following information:
Issued by the City, County, or State of birth
Lists bearer's full name, date of birth, and place of birth
Lists parent(s) full names
Has date filed with registrar's office (must be within one year of birth)
Has the registrar's signature
Has an embossed, impressed, or multicolored seal of the registrar
It is an original copy - photocopies and notarized copies are unacceptable
Just because you have an original birth certificate, does not automatically mean you have the version the U.S. Department of State requires for citizenship evidence. Several other common forms of birth certificates do not include all of the required information listed above. For instance, the short form only has your name on it and often omits parents' information and/or required official markings.
If you already have a birth certificate that meets the requirements, you are ready to apply for a new passport. If you need to get a certified copy of your birth certificate first, you may be pressed for time when it comes to getting your passport. In this case, you can apply at a regional agency or authorize a third party to submit the application on your behalf.
There are advantages to using an expediting courier service to get your new passport fast, the most obvious being that it speeds up the process. Another benefit is that you do not have to personally visit the regional agency, thereby freeing you to do other things in preparation for your international trip. You can order online 24 hours a day from home simply and securely.
Get your passport expedited in 24 to 48 hours
.
If you don't have your original birth certificate, it is possible to get one.
How to Get a Birth Certificate for a U.S. Passport Application
You can only get a certified copy of your birth certificate from the state or U.S. territory where it was originally filed. In most cases, states centralize vital records, and they can be obtained from a single source no matter where you were born in that state.
The time it takes to receive a copy of your birth certificate can vary widely, depending on the agency that is preparing your document, and your chosen method of delivery.
If you are pressed for time, it may be best to choose to expedite the process. Most agencies can process an express delivery within three to five days. Not using an expediting service, and choosing standard mail delivery can take up to 60 days for delivery, but this is the worst-case scenario.
If you already have travel plans in the works, understand that obtaining an acceptable birth certificate-the most commonly submitted document as evidence of United States citizenship-can also add time to the process.
Acceptable Birth Certificate Alternatives for a Passport Application
Primary Proof of Citizenship Evidence
It is important to note that
instead of a U.S.-certified birth certificate
, there are only three other documents that are considered
primary evidence of citizenship
, each with its own separate process.
If a child is born outside of the United States to U.S. citizens, an original Consular Report of Birth Abroad (CRBA) must be requested from the U.S. embassy in the child's birth country. Submit Form N-600 with a foreign birth certificate and a certified translation, plus parents' birth certificates. An original document is prepared in the United States and sent to the U.S. embassy for you to collect there. This must be done immediately after any birth abroad to avoid future complications in establishing the child's U.S. citizenship.
An official Naturalization Certificate can be submitted if you are a naturalized U.S. citizen.
An official Certificate of Citizenship can be submitted if your parents became U.S. citizens after your birth, but before you turned 18.

Adoptees may submit an amended birth certificate (listing the adopted parents in the spaces reserved for birth parents' information).

A birth affidavit can also be acquired to attest to a passport applicant's U.S. citizenship. This notarized form is completed and submitted, in person, along with your DS-11 form for a new passport. For more, read our guide to getting and using a birth affidavit as citizenship evidence.
Secondary Proof of Citizenship Evidence
If you are unable to provide one of these pieces of primary citizenship evidence, there are
secondary evidence options
. According to
the State Department
, U.S.-born passport applicants without primary evidence of citizenship "
must submit a delayed birth certificate OR a Letter of No Record, AND early public records.
"
A delayed birth certificate is issued at least 1 year following a birth. It is created based on proof from early public records and is signed by the doctor, midwife, or birth attendant who delivered the child and/or lists an affidavit signed by the parents.
A letter of no record is a letter issued on your behalf by your state's Office of Vital Statistics that attests that they have no official state records of your birth. It serves as a valid excuse for not having a birth certificate.
Early public records are documents created within the first 5 years of life that include your name, date of birth, and place of birth.
Some of the most common examples of early public records include:
Hospital birth certificate
A Doctor's record of post-natal care
Census records
Early school records
Baptismal certificate
Unacceptable Alternatives to a Birth Certificate for Proof of Citizenship
The following documents are just some of those not considered acceptable, original proof of citizenship according to the US Department of State:
Birth abstracts missing the seal of the issuing authority and or any of the required information listed under the requirements for a certified birth certificate we previously outlined
Parents' marriage certificate
Driver's license
Social Security card
Voter registration card
Mortgage or utility documents
Help! I Received My New Passport, But Where's My Birth Certificate?
One of the most common questions we get about passport applications involves readers who successfully received their newly issued passport book and/or card, but their supporting documents were not in the same envelope.
Don't fret! It is common practice for the passport agency to mail passports and supporting materials (like birth certificates) separately. If your supporting documents don't arrive within 7 days from the date you received your new passport, contact the National Passport Information Center.
Click for expedited passport courier service in 24 to 48 hours!
.