Who Needs a Passport?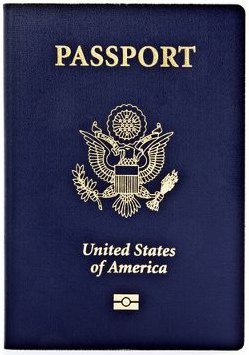 Most American citizens or non-citizen nationals with plans to
travel abroad
need a passport. There are a few exceptions for special groups such as minors under age 16 traveling to Canada by land or sea. U.S. citizens are not required to present passports to travel from one state to another, to
U.S. territories
, within the border zone of Mexico or on
closed-loop cruises
. However, if you are an American citizen, you will need this
travel document
now more than ever. A passport was always needed in order to fly to Europe or Asia or beyond. Now you also need a passport to fly to Canada, Mexico and the Caribbean. It used to be that to travel to and return from
Canada
,
Mexico
or most of the Islands of the Caribbean, all you needed were your birth certificate and proof of identity such as a valid driver's license. September 11, 2001 changed all that. To re-enter the United States from Canada and Mexico by land or by sea (that is driving or cruising) you currently need a passport book, a passport card,
enhanced driver's license
or other
document compliant with the Western Hemisphere Travel Initiative
. This includes the
FAST
,
NEXUS
,
SENTRI
card programs. If you think you qualify for one of them, you should check the regulations and submit the application to the appropriate entity. On July of 2008, the U.S. government began issuing
U.S. Passport Cards
. These wallet-size cards are convenient and less expensive, but they cannot be used for international AIR travel. Children, including infants, must have their own valid passports in order to travel abroad. Expired passports cannot be used for travel by anyone. Depending on the country or countries you plan to visit, you may be required to have 3 to 6 months of validity remaining in your passport. This is especially true if the country requires an
entry visa
. Not all countries require additional validity in a passport buy many do. Please verify
entry requirements
early so that you can get the necessary documents in time for your trip. It is essential that you have the correct documents before you arrive at the airport. The airline you're traveling with or your travel agent should be able to assit you. If you plan to travel beyond the borders of the United States, the best thing you can do in order to avoid problems is to
get a passport
.
Click for expedited passport courier service in 24 to 48 hours!
.
Expedite Your Passport Now!