Chicago Passport Agency Information
The Chicago Passport Agency attends to U.S. citizens and foreign residents who are traveling within 14 days and need to fast track a passport application. To apply at the Agency, you have to make an appointment by calling toll-free at 1-877-487-2778 which is available 24 hours/day. Appointments can also be made through the new online appointment system.
If you are not traveling within 14 days, you must apply in person at a
Passport Office
. If you cannot travel to Chicago to expedite your passport, you can
apply through a registered passport expediter
.
Chicago Passport Agency
101 Ida B Wellis Driver
(formerly 100 West Congress Parkway)
9th Floor
Chicago, IL 60605-1074
Appointments Available From
8:00 a.m. to 3:00 p.m.
Monday, Tuesday, Wednesday, and Friday
10:00 a.m. to 3:00 p.m.
Thursday
Excluding Federal Holidays
Automated Appointment Phone Number
(Available 24 hours/7 days)
1-877-487-2778
Processing Times
Passports are issued according to travel plans. Same-day passports are issued in emergency situations. *This agency can issue both the U.S. passport book and U.S. passport card on-site.
UPDATE:
High demand and mailing delays are impacting how long it takes to get a passport.
Standard service is currently taking between 7 and 10 weeks.
Expedited service is currently taking between 3 to 5 weeks.
NOTE: Processing times begin when applications are received at a passport agency or center. Requesting 1-2-day mailing service is recommended.
Need to get a passport faster?
Map
Directions
Car:
From O'Hare Airport
Take the Kennedy Expressway to Congress Parkway East. Turn left on Dearborn Street, going north. After almost 2 blocks, the agency will be on the left side of the street in the Kluczynski Federal Building. The address is 230 South Dearborn Street, 18th Floor. Travel time from the airport is approximately one hour.
From Midway Airport
Take Cicero Avenue north to 55th Street (also known as Garfield Blvd.), then go east on Garfield Blvd. to the Dan Ryan Expressway (I-94W), go north on I-94W to Congress Parkway. Go east on Congress Parkway to Dearborn Street. Go north a couple of blocks on Dearborn Street to 230 South Dearborn.
Train:
From Union Station - taxis available (approximately 2 miles)
Taxi:
From O'Hare and Midway Airports - taxis available (travel time from either airport is approximately one hour.)
CTA:
From O'Hare Airport, take the CTA (Chicago Transit Authority)
Blue
Line train to Jackson Street Station. The Chicago Passport Agency is located in the Kluczynski Federal Building at 230 S. Dearborn, on the corner of Jackson and Dearborn next to the CTA exit. From Midway Airport, take the CTS
Orange
Line train to LaSalle Street Station. Walk one block north and a block east to the Chicago Passport Agency located in the Kluczynski Federal Building at 230 S. Dearborn.
Apply online to expedite your passport as fast as 24 to 48 hours
.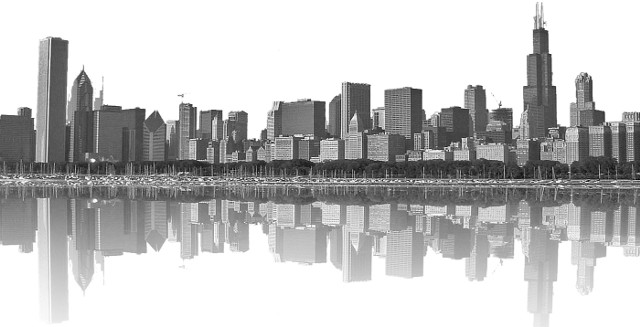 What to Do When You Arrive for Your Appointment at the Chicago Passport Agency
You will need your Social Security Number or your confirmation number.
Please arrive no more than 15 minutes prior to your appointment. Earlier arrivals will not be admitted.
Late arrivals, 15 minutes after the scheduled appointment, will have to reschedule their appointments.
Upon entry to the building, you will go through security, including metal detectors.
Take the elevator to the 18th floor.
Go to check-in/information. Your appointment will be verified.
You will be given a numbered ticket with the approximate, current waiting time at the bottom. (We do our best to keep the waiting time as short as possible.)
When your number is called and/or appears on the television monitor, go to the number of the window indicated.
---
Foreign Entry Requirements/Visas
If you are traveling overseas and want to know what you must do to enter a foreign country, we have information on foreign entry requirements and visas. Foreign embassy telephone numbers and addresses are included.
In a hurry? Get your passport fast
.
Expedite Your Passport Now!