Expedited Passport Services in Chicago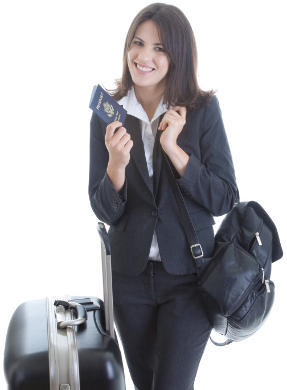 You can get an expedited passport in Chicago by scheduling an appointment at the regional agency or, if no opening is available before your departure date, employ the services of an expediting courier service. A list of passport expediters in Chicago is provided below.
The sites listed below will not be useful for getting help with a non-US passport. If you are visiting Chicago from overseas and need travel assistance, you will need to visit your nation's nearest embassy or consulate. There are several international consulates in Chicago.
Bucktown Visas and Passports, Inc.
2048 N Stave Street
Chicago, IL 60647
(773) 384-5375
CIBT Inc
111 East Wacker Drive, Suite 512
Chicago, IL 60601
(800) 929-2428
G3 Visas
11 East Adams Suite 1605
Chicago, IL 60603
(312) 704-8472
Passport Center (Online Expeditors)
125 South Clark St.
Chicago, IL 60603
(312) 509-8000
Passport Visa Express
431 South Dearborn Street
Chicago, IL 60605
(312)291-0170
Rush My Passport
11 East Adams Suite 1605
Chicago, IL 60603
(312)756-0587
Sameday Passport & Visas Expedite Service
180 North Stetson Avenue
Suite CL-13
Chicago, IL 60601
(312)-228-1089
Swift Passport Services
1 East Erie St, Suite 525
Chicago, IL 60611
(877) 917-9438
Travel Visa Pro
401 N. Michigan Ave, Suite 1200
Chicago, IL 60611
(312) 800-1268
Urgent Passport
230 S. Clark ST. # 222
Chicago, IL 60604
(800) 573-3738
Our highest recommendation goes to Rush My Passport
2352 Delaware Avenue
Buffalo, New York 14216
800-220-1899
Top 5 Questions About Expedited Passport Couriers