Applying for a Passport at a Post Office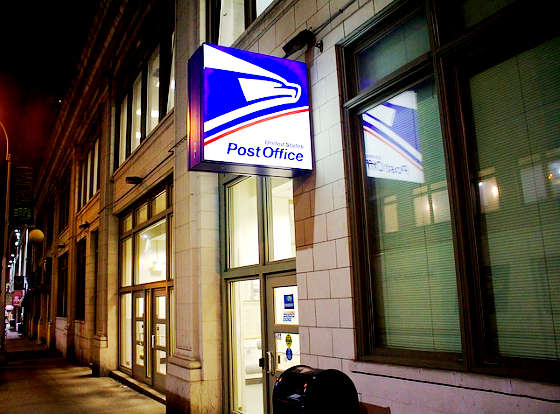 Of the
more than 7,000 passport application acceptance facilities
located in the United States and its territories, the vast majority can be found in local post offices. The U.S. Postal Service began offering this services a few decades ago due to the significant increase in the number of American citizens who were applying for their passports. County clerks and other state and municipal goverment offices could not handle the demand.
Just a few years ago, another significant increase in the
number of applications submitted
occured when the Western Hempisphere Travel Initiative was instituted. In 2015 alone, there were 15,556,216 passport books issued. That is a 1,468,875 difference from the 2014 figures. There is a total of more than 125 million valid passports currently in circulation. If you plan to join this group and get your passport for the first time or you need a new one because your last one was issued more than 15 years ago, there is a good change you will be applying at a post office. Below are a few tips to guarantee that you get it done without a hitch.
Tip #1: Schedule an Appointment
We frequently receive correspondence from individuals who visited a post office to submit a new passport application only to discover an appointment was required. Post offices often change their hours of operation or close their passport services. So, the first step is to schedule an appointment online.
Passport Services estimated more than 17 million applications would be submitted this year. Recently, that estimate has been update to more than 20 million. Add to that the fact that the number of facilities has significantly decreased from 8,400 just a few years ago to a little over 7,000 today. Given this situation, the incredibly high demand has made it almost impossible for acceptance facilities to keep up. Therefore, we recommend you look for a walk-in passport office near you.
Tip #2: Choose Your Time Wisely
This tip is especially important for applicants who live in large cities and plan to visit a really busy post office. Having an appointment does not guarantee that you will be attended at that exact time. You still may have to wait in line. Be sure to schedule sufficient time in your day for this task. If possible, choose a time when there is less traffic. Contact the local facility for recommendations.
Tip #3: Double Check Your Documents
It can be really frustrating to arrive at the post office and wait your turn only to be told that there is a problem with the application form, one of your supporting documents or the passport photo. Be sure to verify the current passport requirements and guarantee that your passport photo meets the specifications. Unacceptable photos is one of the principal reasons that passport applications are delayed.
Bonus Tip: Get Your Photo Taken at the Passport Office
Not every post office offers photo service but there are a lot of them that do. Ask if the post office where you plan to apply offers on-site passport photo service. If they do, you can save yourself a trip to some other location to get them taken.
Processing Time at Post Offices
Standard processing is estimated to take 4-6 weeks. Expect to wait 6 weeks or, possibly, more during peak travel periods. Starting in January and going through the summer months, demand is very high and the total time to get a passport can increase significantly, especially if there are any problems with your application form or supporting documents.
To ensure speedy processing of your passport application, you can request expedited service at the post office where you apply. While there is an additional fee of $60, it will decrease processing time to only 2-3 weeks. You can even add an optional feeto your payment for overnight delivery of your new passport.
Top 5 Questions About Expedited Passport Couriers