Find a Walk-In Passport Office Near Me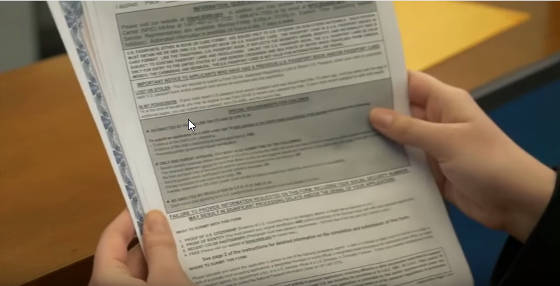 Contacting a passport office to schedule an appointment can be extremely difficult. There has been a significant increase in passport application forms submitted over the past few years. Because of this, it has been challenging for US passport facilities to keep up with the demand. It is not uncommon for phones to go unattended or, if answered, to quickly disconnect.

The
online passport appointment system
makes scheduling an appointment much easier. That said, it has its own issues; especially if you need a passport fast.
To avoid this frustration, a growing number of applicants are searching for a passport office near them that accepts walk-ins. While it isn't always the best option (more on this later), it is an option many travelers consider.
Finding Your Nearest Walk-In Passport Office
To locate a walk-in passport office near you, follow these steps:
Visit the page that lists facilities by state.
Click on the link for your state.
Call the facilities nearest to where you live to see if they accept walk-ins or have an appointment available when you need it.
If you are unsuccessful, you can send us your zip code in the comment section of that page. We will search our database to find the nearest walk-in acceptance facility to you.
What to Expect from a Walk-In Passport Office
Before you visit a walk-in passport office near you, you need to know how they work. To help, let's clarify several things about these facilities so that you know what to expect.
Finding a walk-in facility may require you to travel.
Most application acceptance facilities require an appointment. While there are over 7,400 passport acceptance facilities, there are far fewer locations that accept walk-ins.
It may be necessary for you to travel 10 to 30 miles or more, to get to a facility where you don't need an appointment. It all depends on where you live.
If you don't have the ability (or time) to make this work, consider getting help from a reputable passport expediter. These services can dramatically reduce the effort involved in getting a new passport or a passport renewal.
Acceptance facilities can change the way that they operate without contacting Passport Services.
While we try to keep our records up-to-date, we depend on the initiative of the passport facilities to update their own information.
Before attempting to submit your passport application as a walk-in, we recommend that you try calling the facility first. This will allow you to confirm the facility's hours for submitting applications as well as their walk-in policy.
Passport offices often have limited hours of operation.
Many of the facilities that do accept walk-ins often establish a cut-off time for getting in line. These cut-off times may be 30 minutes or more before closing.
This means that just because you arrive before closing time doesn't mean that you will be allowed to submit your application. For this reason, we recommend that you arrive earlier rather than later.

Some facilities limit the number of new passport applications that they accept each day.
What's more, there may not be a way to know if these limits exist until it is too late. Once again, our recommendation is that you arrive early and try to be one of the first applicants in line.
What to Expect from Any Passport Acceptance Facility
There are a lot of different types of places that accept passport accplications.
There are a couple of things that are true of all acceptance facilities. This is regardless of whether they accept walk-ins or are appointment-only:
Local passport application acceptance facilities only accept form DS-11. Any service that requires the submission of a different application form, like a passport renewal, should be mailed directly to the address on the form.
Processing times is 10-13 weeks for routine service and 7-9 weeks for expedited service - just like non-walk-in applications. A walk-in passport acceptance facility does not imply you will get your passport faster.
There Are Faster Options for Getting a Passport
You can get a passport faster than a walk-in appointment at a passport acceptance facility. To do so, you will have to submit your passport application at a regional passport agency or center.
Know that regional passport agencies and centers require an appointment. However, they usually accept walk-ins when they can. Therefore, for the best chances of getting your passport quickly, you should first try to schedule an appointment.
If an appointment is not available before your departure date, try your luck as a walk-in. If you do, be sure to arrive early and have all your required documents with you.
Alternatively, if you are unable to go in person, you can
get a registered courier to submit your passport application for expedited service at a regional agency.
Couriers are able to hand deliver application forms every day, so they are not required to make an appointment.
Click for expedited passport courier service in 5 days or less!
.