Passport Expediting Secrets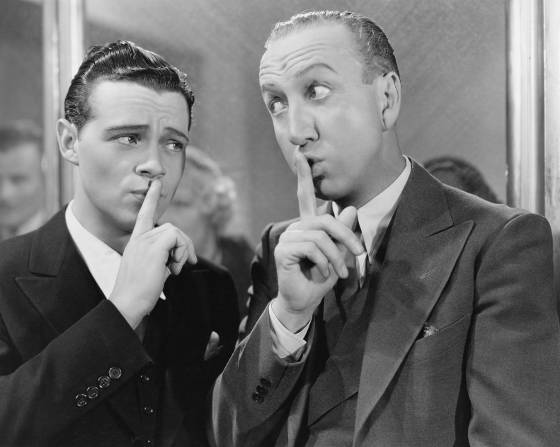 The definition of "expedite" is "to speed up the process of". Synonyms include "quicken", "accelerate" and "hurry". Basically, passport expediting is the process of obtaining your travel document more quickly than can be done by requesting the normal processing time. How long does it take to process a passport application? Well, it depends. This takes us to...
Passport Expediting Secret #1: Count On the Process Taking Longer Than Estimated
Presently, the U.S. Department of State claims that
routine processing takes 10 to 2 weeks and expedited services takes up to 6 weeks
. There is, however, no guarantee that you will get your passport within the stipulated amount of time. A lot of things can cause the process to take longer. Here is a quote from the State Department website.
"Processing times can vary depending on workload and occasional unforeseen circumstances such as natural disasters. During busier times, such as the summer travel season, we encourage customers to expedite their applications if traveling in less than 10 weeks."
It isn't just natural disaster, inclement weather or peak travel season that can increase the time it takes to process applications. Errors committed while completing the form or the submission of unacceptable documents and/or passport photos can also lead to delays. If you plan on applying for
expedited services
either through a nearby
passport application acceptance facility
(in the case of a new passport) or by mail (in the case of a renewal), make sure you add a couple of weeks or more to the processing time to minimize the chance of your passport not being delivered to you in time for your trip. What can you do if your departure date is less than two weeks away or less than four weeks away and you also need to get an entry visa? In this case, you can
apply at a regional passport agency
. This brings up the next secret.
Passport Expediting Secret #2: You Can Apply at a Regional Agency without an Appointment
The website of the U.S. Department of State Passport Services makes the following claim. "All Passport Agencies accept applications by appointment only." The truth is... ...most applicants are allowed to submit applications even when they have no appointment. It is only reasonable that they would be. Passport Services exists to assist U.S. citizens in obtaining their
travel documents
. A lot of applicants never visit the State Deparment's website. Many who do visit the website never see the above mentioned claim because it is not on every page and not in a prominent location. If you need to apply for a passport at a regional agency, the best practice is to schedule an appointment by using the Automated Appointment System. The toll-free phone number is 1-877-487-2778. If you can't get through (which happens a lot) or there is no opening prior to your departure date, head down to the nearest regional agency. If you arrive early in the morning with all your documentation in order, you should have no problem submitting your application. While processing is estimated to take up to 8 business days at regional agencies, it is possible to get your
passport the same day
.
TIP:
Inform the guard that you have an emergency situation but do not have an appointment. This way you will be directed to the appropriate place and not waste time standing in the wrong line. What do you do when you need your passport in two weeks or less but can't travel to a regional agency? When faced with this situation, your only option is to contract a registered
expedited passport courier service
. This brings up the third and final secret.
Passport Expediting Secret #3: Just Because a Courier Service Ranks on the First Page of Google's Results Does Not Mean They Offer the Best Service
If you are like the majority of people, Google is where you begin your search for information. You enter a keyword related to what you are looking for and visit the first few results. It seems logical that companies whose sites are listed at the top should be the best and most reliable. That is not the case. The last time we checked, one of the most popular expediting companies with a strong online presence and high search engine rankings had 45 complaints registered with the Better Business Bureau within the last 36 months and a C- rating. While that is less than 1.5 complaints per month, it is far more than other expediting couriers who have A+ ratings. The majority of people who expedite their passports do so because they find themselves with urgent travel needs. Due to the urgency, there is little time to thoroughly review and evaluate the many expedited passport service providers. This can lead to more headaches when the courier selected does not provide the service expected. U.S. Passport Service Guide has more than 10 years experience in reviewing expedited passport courier services. We have researched over 121 private passport expediters and regularly update our directory based on the latest customer reviews. For the past few years, our highest recommendations have gone to
RushMyPassport.com
. Rush My Passport is a fast, reliable and professional passport expediting service with excellent customer reviews.
Expedite Your Passport Now!