6 Insider Secrets for Quick and Easy Passport Expediting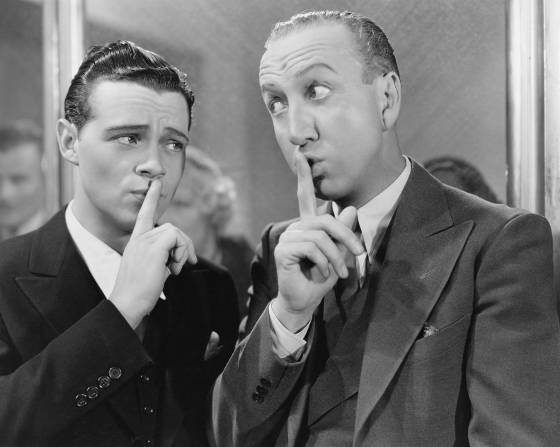 When obtaining or renewing a U.S. passport, time is often of the essence. Whether you're planning an international getaway or dealing with an emergency abroad, you may need to expedite your passport to get it as fast as possible.
Thankfully, there are several ways to make the expediting process easier and get your passport faster. For over 20 years, we have been helping readers like you find the best ways to get the travel documents they need, when they need them.
In this article, we reveal 6 of our top passport expediting secrets and weigh their pros and cons to help you navigate the passport process quickly and efficiently. These insider tips are your ticket to getting your new passport in hand in time for your trip abroad.
Secret #1: Expedited service is available to all applicants.
Whether you're applying for a new passport or a renewal, expedited service is available to all passport applicants.
New passport applications must be submitted in person. For expedited service, let the passport acceptance agent know that you want your application expedited. You will pay the additional $60 expediting fee, and your passport will be processed several weeks faster than routine service applications.
For expediting passport renewals, you will need to pay the $60 expedited service fee and mail your application to the specific address below:
National Passport Processing Center
PO Box 90955
Philadelphia, PA 19190-0955
Pros:
Relatively inexpensive
No hassle or extra steps
Shorter waiting period than routine processing
Cons:
Expedited processing time is still too long for some travelers (currently 5-7 weeks)
No guarantee you will receive your passport exactly when you need it
Secret #2: You can apply at a regional agency without an appointment.
According to the U.S. Department of State Passport Services, all passport applications must be submitted to passport agencies by appointment only; but the truth is that you can submit your application without an appointment.
To do so, find your nearest regional passport agency and arrive before the office opens with all of your documentation. Depending on the number of appointments and the line of others looking for walk-in service, you may get a chance to submit an application despite not scheduling in advance.
Additionally, you can inform the passport agent that you have an emergency but do not have an appointment. If you have brought proper documentation of your life-or-death emergency (more on this later), the agent will direct you to the appropriate line for help submitting your application.
That said, one of our team members recently visited several regional passport agencies across the U.S. and interviewed applicants seeking quick passport service, both with and without appointments. Due to the heavy volume of passport applications, nearly all of the walk-in applicants were turned away.
So yes, while you can get passport service at a regional agency without an appointment, these days, it's risky to be a walk-in applicant.
Pros:
You do not have to schedule or wait for an appointment
Currently, processing can take up to two weeks, but in some cases, It is possible to get your passport on the same day
Cons:
The waiting lines for walk-ins are currently very long due to recent delays
There is always a chance that you will be turned away without an appointment
*If you need to apply for a passport at a regional agency, the best practice is to schedule an appointment by using the Automated Appointment System. The toll-free phone number is 1-877-487-2778.
Secret #3: Emergency passport services can get you your passport quickly...if you can prove you meet certain requirements.
The fastest expedited passport service available through the US Department of State is emergency passport service. Emergency passport service is for urgent international travel deemed a "life-or-death" event involving serious health problems for you or your family member (e.g., parent, legal guardian, child, spouse, sibling, or grandparent).
If you qualify for and can provide sufficient proof for this emergency passport service, you must take the required steps to apply for an emergency passport renewal through the Department of State to have your passport application specially expedited.
Pros:
It is possible to receive your passport in 24 to 72 hours
Cons:
Sufficient proof of a life-or-death emergency must be provided
All qualifications must be met or you will have to start the application and appointment process all over again
Processing delays can extend the wait time to up to 3 business days
Secret #4: Your state representatives can help you expedite a passport.
If you are in urgent need of a passport within 14 days of your travel plans, you can contact your state representative to expedite your passport application.
U.S. Passports are issued by the federal government; as such, Congressional representatives have shown the ability to cut through some of the red tape and get travel documents processed faster than you might be able to on your own.
That said, your elected officials and their staffs also have other obligations to attend to as part of their regular duties. If you have a serious travel need, reaching out for help can't hurt, but know that there are no guarantees that you will get your passport as quickly as you may need it.
Pros:
Has proven to be an effective option for qualified constituents as long wait times continue to prove challenging for travelers
Wait time for expedited processing is significantly reduced
Problems that arise during the application process can be resolved more quickly
Provides a point of contact for status updates on your passport application
Cons:
There may be a delay in processing due to a high volume of constituents with travel document needs or other federal matters taking priority
There is no guarantee that you will get a response or assistance.
There is no guarantee that your passport application will be expedited in time for your travel plans.
Secret #5: You don't have to use the nearest regional passport agency to get an urgent passport application processed.
Regional passport agencies serve to expedite your passport faster than applying for a new passport at a passport office or applying for renewal by mail. In some cases, these agencies can process your passport as fast as the same day.
There are 26 regional passport agencies and 1 special issuance agency in the U.S. It is highly recommended that you make an appointment before visiting as there is no guarantee that you will receive service as a walk-in.
While most applicants would prefer to visit the agency closest to them, you can visit any of the regional agencies with an available appointment. Nothing is stopping you from traveling hundreds of miles to an agency that has an appointment if it gets you your passport faster.
Pros:
Access to more timely appointments
Get your passport faster
Cons:
Secret #6: Passport expeditors know all the secrets-get a passport as urgently as you need with expert help.
Even if you know all the secrets to expediting a passport, they each have significant pros and cons you must consider. It can take a lot of time and effort to put some of the most effective strategies into practice.
That's where passport expeditors come in. These professional travel document couriers can leverage these secrets (and more) to take the burdens of passport expediting off your shoulders. This can be a massive stress relief, especially when you have other urgent travel planning to do.
A reputable passport expediting service can help you get a new passport or passport renewal as quickly as you need. In some cases, a registered passport courier service can even get your passport as soon as the same day. While they do charge a fee for their service, the savings can outweigh what it would cost in time, expenses, and lost wages to travel to a regional passport agency on your own. Ultimately, the pros of what a reputable passport expeditor can do will almost always outweigh the single con.
Pros:
Expeditors can help ensure your application is completed correctly for expedited service-including completed forms, fees, and photos
Expeditors can schedule the appointments you need and even attend on your behalf
Expeditors can help you obtain and submit proof for an emergency passport so you can get your passport fast-reducing the back and forth with the Department of State
Many expeditors operate offices near multiple regional agencies, so your passport application can be relocated to the agency with the fastest processing time available
Cons:
Additional fees depend on the speed you need your passport
Want to know more? Check out our Ultimate Guide to Passport Expeditors. If you are looking for our top recommendations, visit our directory of the top passport expediting services.
Knowing the insider secrets to the passport expediting process can make all the difference when you need your passport in a hurry. Whether you choose to visit a regional agency, leverage emergency passport services, or enlist the aid of an expert passport expeditor, our tips and strategies can help you obtain your passport with the speed and efficiency you need for your international travel plans.
Top 5 Questions About Expedited Passport Couriers