An International House Sitter Recommends Ireland to Tourists
by Teresa Roberts
(Fort Wayne, IN)
I have been fortunate to have lived in lots of countries all over the world for various lengths of time. I am an international house sitter. And although I do not consider myself to be a tourist, I feel very qualified to make recommendations to tourists. Why do I recommend Ireland? In many ways Ireland is one of those countries that seems to have it all. For most Americans who travel outside of their own country, Ireland tends to feel like home, I think. First of all, the Irish are very welcoming. I quickly discovered that the Irish enjoy sharing the beauties of their environment with travelers. Many of the Irish people have strong connections with the United States through relatives who live in the United States. To me, there seems to be a bond between the peoples of both countries. But that's not all! The Irish landscape is second to none.
When I decide to spend time outside of the U.S., I always seek an area of outstanding natural beauty. Ireland fills that requirement! Whether passing the time in one of the picture-perfect villages or driving the lonely passes on an Irish peninsula, I am guaranteed a visual feast. Did you know that Irish villages actually compete for tidiest town award of the year? That's right! There is great pride taken in how a village presents to the public eye. What a delicious treat.
I've spent most of my time in Ireland in County Kerry. There are three peninsulas that I have had easy access to during my time there. The Ring of Kerry, the Dingle Peninsula, and the Beara Peninsula are all worth seeing. Although I rarely rent a car, as I prefer using public transportation or walking when I am abroad, I have made a rare exception for the peninsulas. There are bus tours that are easily available for these three peninsulas and are not extravagantly priced. Usually, the bus tours make stops along the way
as well as a planned lunch break at an Irish pub or restaurant. It is nice to be able to leave the driving to someone else and immerse yourself in the natural beauty, unencumbered. However, if you want to get off the beaten track, renting a car is a good option.
What I discovered when driving a car were the numerous lonely passes that connect both sides of the peninsulas. These passes are absolutely stunning. Since I am a lover of traveling during off-season, I escaped the crush of the tourist crowds. I am certain that that enhanced my passage on these glorious back roads. Picture yourself alone in some of the most breathtakingly beautiful landscapes imaginable, wild and lonely, just you and the free ranging sheep, fresh air and the heavens above you.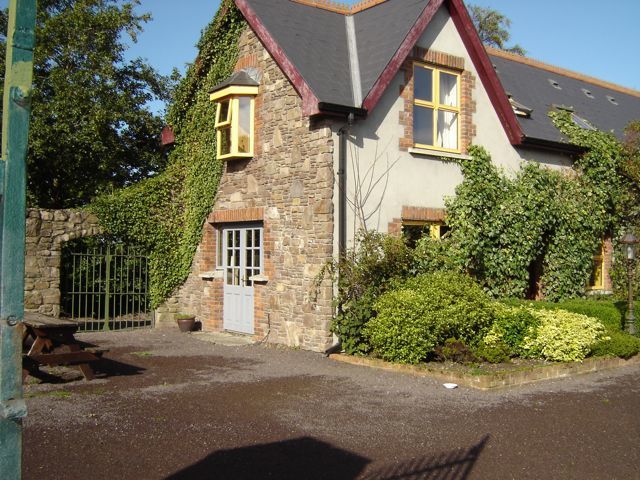 When you return to your hotel or your holiday house, there are plenty of things to do in the evening. It is never difficult to find a social outlet, enhanced by music. The Irish unabashedly enjoy their traditional music. Most villages have at least one if not many Irish pubs where, in addition to enjoying live music in the evenings while drinking a Guinness, you can also indulge in a meal, particularly the famous pub grub. There is something very comforting about ordering the roast of the day with cabbage, potatoes, carrots and hearty Irish soda bread. You will have an appetite after spending a good part of your day on the peninsulas. A hearty meal is just what your body needs.
There is so much that I could say about this gorgeous country with its many shades of green and unending rainbows. It is a magical and wholesome environment. If you haven't been to Ireland, you've got to give it a try. Who knows! You might run into me while you're there. I have returned more than once to this enchanting island and plan to do so again and again and again.
Read more about housesitting
Return to Travel Article Submission.
Click for fast expedited courier service
Top 5 Questions About Expedited Passport Couriers
UPDATE:
Mailing delays and high demand are impacting passport processing. The Department of State's processing times begin when applications are received at a passport agency or center and not when you mail them or apply at a local acceptance facility.
Standard service may take between 10 and 13 weeks. This timeframe does not include delivery time. Mailing times vary across the country.
Expedited service takes from 7 to 9 weeks excluding mailing times on the front and back end. Current mailing delays are significant. Requesting 1-2-day mailing service is recommended.
Regional passport agencies are offering two types of appointments: Life-of-Death Emergency Service and Urgent Travel Service.
Life-or-death emergencies are serious illnesses, injuries, or deaths in your immediate family (parent, legal guardian, child, spouse, sibling, and grandparent) that require you to travel outside the United States within 3 business days.
If you need to travel due to a qualified life-or-death emergency, please call the National Passport Information Center for an appointment.
For Urgent Travel Service, you need to call 14 days before your scheduled international travel or 28 days if you also need to secure a foreign visa.
If you need to travel urgently for reasons other than a life-or-death emergency, please call the NPIC.
A registered expedited passport courier can often assist in obtaining a passport as quickly as the same day. You can learn more about this service here.
Latest Passport & Travel Updates
Getting a Passport Expedited at a Post Office
Requesting express service at post offices and other facilities that accept application forms from U.S. citizens.
Applying at a Regional Passport Agency
Where processing centers are located. How to schedule an appointment. What documents to take with you.
Using a Registered Courier Service
How to pick a legitimate courier service company to assist in getting your passport quickly.
Routine vs. Expedited Passport Service: How to Choose
Guide to help you decide if standard or fast track processing is the best option for your situation.
10 Benefits of Expediters
What are the advantages of employing the services a qualified expediter?
How to Renew a U.S. Passport Fast
Learn to expedite passport renewals as quickly as the same day. Where and how to renew passport in a hurry.
Passport Renewal Videos
Watch step-by-step instructional passport videos of how to renew a passport in 3 steps.
Make Your Own Passport Photos
Use the online Passport Photo Wizard tool to make your own passport photos in minutes. Save money and time.
Travel Warnings
The latest alerts to help you prepare for a safe and secure trip abroad.
Travel Documents
List of the most important travel documents and information about how and where to get them.
Travel Safety
Discover practical advice on how to keep safe during international trips.
23 International Travel Tips to Save Money on Transportation, Lodging & More
Cool ways to make your money stretch farther on travel expenses so that you can go more often and stay longer.
Expedite Your Passport Now!