Share Your Travel Story and Spread the Word About Your Travel Website or Blog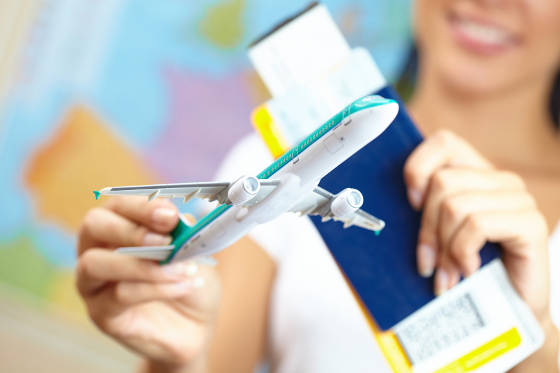 The
travel article directory
is created by our visitors for our visitors. Fellow travelers like yourself submit travel stories to help one another understand this wonderful world we live in and better prepare for traveling to international destinations. Give a little. Gain a lot. By writing and submitting your travel article, you can help hundreds or, even, thousands of others learn about places you have visited. If you have a travel website, there is the added benefit of getting incoming links. This can boost your search engine rankings and increase the number of visitors to your site!
Recent Article Receives More Than 5,000 Views in One Month
Here is the screenshot of page view statistics for a recent article that was submitted to our directory. The article got more than 5,000 views in just 30 days. If you would like for your content to get this kind of exposure, read through the
travel article guidelines
.

U.S. Passport Service Guide receives over 140,000 unique visitors a month. Our website has a Google Page Rank of 4 and an Alexa ranking of 92,944. This puts it in the top 1% of all websites on the internet. Quickly read through the guidelines and, if you agree with them, submit your travel article or travel story using the form below. We try to review articles within 24-48 hours. If you want to receive a notice when your article has been posted to the site, be sure to include a valid email address after submitting the article.
Travel Article Guidelines
Submit international travel articles only.
- Every article is reviewed and all those that are not related to international travel are deleted. Our visitors are American citizens who travel abroad. Therefore, articles about travel within the United States are not accepted.
Submit original articles.
- You must be the author of any article you submit. We check the web for copies of submitted articles. If we find the same article with a different author or another article with the exact same content, the article will not be added to the directory.
Submit informative articles.
- Your goal should be to engage your readers and help them in some way. Tell stories. Share tips. Give the good and the bad. Provide solutions. Offer recommendations. Self-promoting articles will not be posted. Articles that are nothing more than advertisements for travel services will be deleted.
Submit articles of 750 or more words.
- It's really not hard to write 750 words when you are sharing from personal experience. In fact, you may find yourself writing a lot more which is fine. The minimum is required to help generate as many readers as possible. This means more visitors to your website!
Submit family-friendly articles.
- We do not accept articles that promote pornography, violence, hatred or such things. U.S. Passport Service Guide has the final word on what is included in "such things". We also do not accept article that include profanity.
Links
- You are welcome to include two links to your website in the story. No links are allowed in the first paragraph nor can both links be in the same paragraph. No redirects or affiliate links are allowed. We recommend that one link point to your homepage. If you agree to the guidlines, then submit your travel article by using the form below.
Have A Great Travel Story You Want to Share?
Well, we want to hear it! And our visitors do too.

Share about your favorite travel destination. Or tell about a trip you would like to wipe from your memory. Let us know what you did and what you thought about it. Spice it up with a few handy tips for future travelers. Tell both the good and the bad. You can even add up to four pictures to really grab attention.

Go ahead. Add your travel article. Be sure to read the guidelines below the form.
Your Travel Stories and Tips
Click on the links below to read other visitors' travel stories.

Expedite Your Passport Now!
Click to Call for Expedited Service!