Visa Information for Travel Abroad: Requirements, Where to Apply and FAQ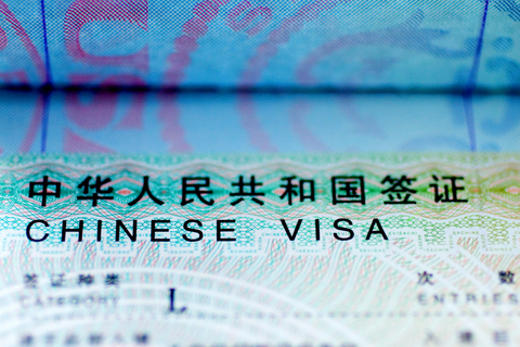 The visa information below will provide you with answers to frequently asked questions about travel visas. Whether you are new to international travel or are a seasoned traveler, the facts below will help you to become better informed.
What is a visa?
A visa, also known as a travel visa, entry visa or foreign entry visa allows a person from one country to travel to the port-of-entry of another country and request permission of an immigration inspector to enter.
It is important to understand that having a visa in your passport does not guarantee that you will be granted permission to enter the country you plan to visit. This is left to the discretion of the officer at the port-of-entry who will examine your travel documents.
What types of visas are there?
There are various types of visas which are divided into two categories - immigrant and nonimmigrant visas. An immigrant visa, also known as a resident visa, is for those who plan to move to another country permanently.
There is a larger variety of nonimmigrant visas. Some of the most common types include tourist visa, business visa, work visa, student visa, transit visa. There are also visas for special situations such as visas for exchange visitors, employees of special international organizations, journalists, performing athletes, employees in specialized fields, etc.
What does a visa look like?
Visascome in a wide variety of shapes, sizes and colors. The visa from many countries is nothing more than an ink stamp. It can be in the shape a rectagle, square or, even, triangle. The ink can be purple, blue, black, green or red. Sometimes the stamp contains a lot of information and other times it has nothing but the name of the country, type of visa and date of issuance.
Some countries print their visas on special paper with elements of security embedded in them. These usually have more detailed information. They are adhered to the visa page of your passport. Oftentimes, they are stamped with a raised, embossed emblem of the country of issuance.
Do I need to get a visa?
The answer depends on your destination. There are a lot of countries in the world where no visa is required to visit. This usually applies to tourism only. The majority of countries that allow visitors to enter for tourism without a visa quire a visa for other purposes such as business, work or study.
What are the visa application requirements?
The visa application process can vary depending on the country you are applying to and the type of visa you are requesting. There are some basic requirements that are common to most countries. These include a completed visa application form, one or two passport-size photos, valid passport and payment. Other requirements might include your travel itinerary, letter of invitation and proof of financial capacity.
Where do I apply for a visa?
Visas are acquired through the embassy or consulate general of the country or countries you wish to visit. The majority of embassies have a website where you can access information such as physical address, email address, phone number and, especially, hours that travelers are attended to. You can either apply for the visa yourself or, if you are in a hurry, can submit your application through a private expediter. In a hurry? Click here for expedited visa service
Need more help? Visit our
visa FAQ page
or use the search box below.