China Tourist Visa Information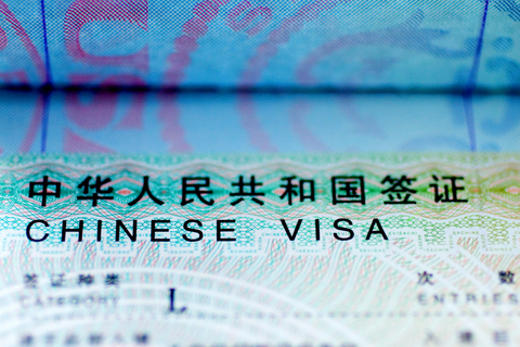 China ranks high in the list of popular destinations for tourist who seek a mix of ancient history and exotic culture tempered with all that modern world has to offer. The numerous world-reknowned attractions throughout China attract millions of tourists each year. If you plan to visit this magnificent country, then you must obtain a China tourist visa.
The China tourist visa (L Visa) is given to foreigners who would like to discover the beauty of China, to visit their relatives or to engage in some personal affairs. These are people who intend to stay in China on a temporary basis. In accordance with a 2014 China-U.S. visa arrangement, U.S. citizens may be eligible for 10-year multiple entry visa. The remaining validity of the U.S. passport must be over 12 months. A China tourist visa can be single, double or multiple entries.
China Tourist Visa FAQ
Is it necessary to have a visa to visit China?
Yes! Any individual who is not a Chinese citizen must obtain a visa before he/ she can enter the territory of China. If a person had already possessed a visa in the past, it should be checked for its legitimacy. In the case of an expired visa, the person must again apply for renewal.
Can anyone acquire a Chinese tourist visa?
Yes! Anyone can apply as long as the applicant can meet the requirements.
Under what circumstances can a person be exempted from getting a tourist visa to China?
There are several circumstances that the Chinese government exempts a person from obtaining a visa. One is during direct transit. People who have a connecting flight in China will not be obliged to have a visa, as long as they will not exceed 24 hours in staying in China and they are already booked for an incoming flight. Also people who are aspiring to visit Pearl River Delta region and Hainan Province with a tourist group organized by the nations with good diplomatic relations with China will be exempted on applying for any China visa. Lastly, for nationals of Singapore, Brunei, and Japan, they are not required to have a visa provided that they will stay for only 15 days in China.
Are children born in U.S. to Chinese parents required to obtain a visa to visit China?
It truly depends on the acquirement of U.S. Green Card of the parents. If the parents were granted Green Cards, children must apply for a visa just to enter China. The children of those who have not acquired Green Cards may visit with their Chinese Travel Document.
What documents are required?
Besides the documents required for all Chinese visas, applicants who plan to visit China for tourism also need to submit one of the following documents.
An invitation letter issued by a relevant entity or individual in China. The invitation letter should contain the applicant's personal information (full name, gender, date of birth, etc.), information on the planned visit (arrival and departure dates, place(s) to be visited, etc.) and information on the inviting entity or individual (name, contact telephone number, address, official stamp, signature of the legal representative or the inviting individual).

Itinerary including air ticket booking record (round trip) and proof of a hotel reservation, etc.
How long is a tourist visa for China valid?
In accordance with a 2014 China-U.S. visa arrangement, U.S. citizens may be eligible for 10-year multiple entry visa. The remaining validity of the U.S. passport must be over 12 months.
How much does a China tourist visa cost?
The fee is $140 for U.S. citizens regardless of the number of entries. Applicants can pay the fee with Visa, MasterCard, money order, cashier's check or company check. The visa office does not accept personal checks or cash.
How long does it take to get a China tourist visa?
Applicants are encouraged to submit their applications approximately one month before their departure dates. However, it rarely takes this much time. In fact, the embassy website claims that rourtine processing is done in 4 business days. Paying additional fees you can get express service in 2-3 business days or same day rush service.
What do I do if I am unable to personally submit my visa application?
Since the visa offices of the Chinese embassy and consulate generals do not accept applications by mail, you need to authorize someone to submit the application for you. This can be a friend, relative, travel agent or visa expediter. If you do not know anyone who can do this for you, our number one recommended expediting service can get your China tourist visa fast.
China Travel Resources
Expedite Your Visa Now!