23 International Travel Tips to Save Money on Transportation, Lodging & More
A record number of Americans are predicted to travel this summer. In fact, travel consistently ranks as one of the top areas of discretionary spending outside of needs for both individuals and families.
It makes sense - there are few things in life that can both expand your horizons and provide once-in-a-lifetime fun like traveling can. However, many international travelers, cost is the biggest factor impacting their choices of travel destinations, vacation lengths, activity itineraries, and overall number of traveling opportunities.
Traveling overseas isn't always cheap. The average cost of a 2 week international vacation - including transportation, lodging, food and entertainment - is over $3,500 per person.
That said, by making smart decisions about international travel spending, it is possible to get more out of both your travel budget and your trips abroad.
A solid plan can even open up destinations that you might have thought would be too expensive.
There are certainly some general tips that can help make international travel more affordable.
Travel during off-seasons. Probably the biggest secret in frugal travel is to use the calendar to your advantage. If you have the ability to plan your international trips outside of the most popular seasons (summer vacation, holidays, local festivals, etc.), doing so can mean big savings on your airfare, lodging, and even activities.
Visit destinations the tourists don't. There is something to the fanfare and crowded chaos of an A-list tourist destination, but it comes at a premium.

When demand is high, so are prices. Finding travel destinations that are less popular and more "off the beaten path" is a great way to make international travel more affordable and have truly unique adventures in the process!

Consider the cost-of-living of your destination. While this is a popular consideration when choosing to move abroad, it can also be a great metric for choosing inexpensive vacation destinations.

Pay attention to local prices of essentials like food staples, personal care items, medical care, transportation, and entertainment. Expatistan's cost-of-living calculator is a great tool to keep open while planning an international vacation.

Stay closer to home. The farther your destination is from your point of origin, the more you will likely pay for your travel expenses. Rather than jet-setting halfway around the world to scratch your international travel itch, consider options closer to the U.S. like a road trip to Canada or Mexico or a quick flight to the Caribbean.
Plan shorter stays. It's simple math - the longer you are away from home, the higher your out-of-pocket costs. Consider planning focused, shorter trips than longer ones.

You probably won't see and do everything on your list, but the tradeoff is savings that might allow you to travel more often. Should you feel like a trip is too short, look on the bright side: leaving some adventures on the table gives you things to save for a future return trip!

Use the right credit card. Many of your everyday credit cards come with "foreign transaction fees" that can add an additional 2%, 3%, or higher charge to every purchase you make overseas. These can add up quickly!

Before you travel, research the cards you already have to see if you have any that do not include these fees - many travel rewards cards tend to offer this perk (just be sure to call your credit card company so they know you are traveling abroad!) This is just one of our favorite money-related tips for safe international travel.

Call your cell phone company. Most cell carriers offer short-term international plans that can save you from surprise charges on your next bill.

Before you travel, make sure you have either activated the coverage you need or have sought out an travel-friendly alternative to cover your everyday smartphone use.
Saving on International Transportation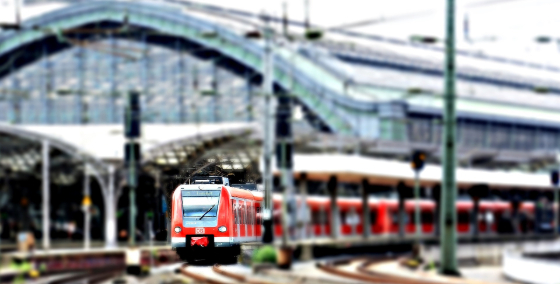 How you choose to get from place to place is a great opportunity for international travel savings as well.
Travel during the week. No matter what kind of travel, securing transportation on a Friday or Sunday is notoriously more expensive than doing so during the week. Getting as many of your travel days to land on Monday-Thursday (or even Saturday in a pinch), can often save you serious money.
Use airline layovers to your advantage. If you are shopping for flights, consider unchecking the "direct flights only" box. To start with, roundabout, multi-leg flights tend to be cheaper than their direct counterparts. Extended layovers and strange, criss-crossing flight paths scare off a lot of travelers itching to reach their destinations.

That said, savvy travelers can easily turn these negatives into positives. An extended layover between transfer flights can be a way to see more of the world on the cheap. Each stop becomes its own mini-adventure. Taken a step further, some travelers use the "hidden city" tactic whereby they book a multi-leg flight, but skip the final leg(s) of the journey and stay in an earlier one.
Consider alternative forms of transportation. Airfare can be very expensive. Once upon a time, there was the thought that thrifty options like standing-room only flights could help reduce costs, but (thankfully), that never came to be!

You can minimize your reliance on planes (and the long, stressful airport security lines) by branching out into other transportation options. Ferries, trains, busses, and even car rentals can help reduce your travel costs dramatically. That said, be on the lookout for discounts offered for early bookings. Last minute travel of any kind tends to be the most expensive!

Budget for all of your transportation needs. From how you choose to get to the airport or train station to how you will get to dinner on day three of your trip, have a plan and estimated dollar amount for every move. This means doing some research into things like public transit cards, the availability of ride sharing services, and gas prices (if you are renting a vehicle). Don't forget to account for costs like parking, luggage fees, and tips as well.
Make travel part of the trip. Whenever you can find ways to enjoy the ride, you can maximize the fun. Whether it's a sight-seeing train, a dinner cruise, backpacking, or a scenic road trip, look for opportunities to make travel expenses double as entertainment to make your travel dollars go farther.
Reducing Lodging Costs While Abroad
Travel at night. Depending on your itinerary, it may be possible to cut out the expense of a night's stay altogether. Booking sleep-friendly travel like a train sleeper car or a red-eye flight can be an effective way to cut down on the number of nights you actually need to secure lodging in the first place.
Skip the fancy hotels. When thinking about traveling on the cheap, where you choose to lay your head each night can make a big difference. Inexpensive lodging options are out there. Hostels and home sharing services like Airbnb are some of the most popular - and for good reason.

Especially if you are traveling at an off-peak time, these can be some of the cheapest per night rates you can find. That said, be sure to do your due diligence (read reviews, talk to former patrons, etc.) to ensure your lodging choices will provide the minimum comfort and safety levels you expect.

Explore other unusual accommodation options. What about branching out a bit more? Would you consider staying at a local monastery? A university dorm room? A stationed railway car? A motorhome? A farm?

Depending on where you travel, any number of these types of off-beat abodes may be available to you. Because of this, expanding your search for lodging beyond the typical hotels and motels can yield options that both are cost-effective and add to the uniqueness of your adventure abroad.

Consider international house sitting. Rather than paying for accommodations on your international travel, consider serving as an international house sitter - yes, it's a real thing. The arrangement is usually a form of barter whereby a homeowner offers free lodging in their home in exchange for a trustworthy occupant to stay there and look after things.

Expenses like travel, food, and some utilities are typically the responsibility of the housesitter, not the property owner. Furthermore, don't expect additional payment (this would require additional paperwork and more than just a simple tourist visa). Even so, it can be a pretty sweet deal compared to expensive alternatives like hotels or vacation rentals.
Dining on a Budget Overseas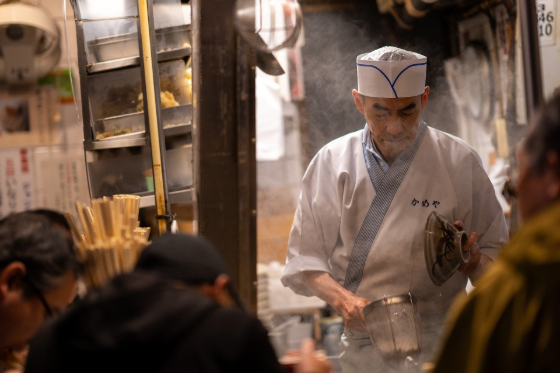 Use coupons. Just like at home, clipping coupons can add up to serious savings. Many travel agencies, airlines, and hotels offer coupon books you can request and/or purchase that can save you serious cash at mealtime.

Once you arrive at your destination(s), give local newspapers and magazines a glance and you may find even more discounts to snip.

Make your own meals. No matter where you are, dining out for every meal can get expensive quickly. Instead, swap a trip to a local restaurant for a trip to a local market.

Not only does this give you a way to find healthy, delicious food to prepare yourself, it also gives you a chance for an even more authentic cultural experience abroad.

Eat on the streets. Some of the best food you can find doesn't come with fancy tablecloths and a prix fixe menu. Be on the lookout for street food vendors and open-air eating options where you can grab great local food on the go.

These cost-effective meals can save you both money and time on your trip. That said, just because you are trying to be frugal with your choices, doesn't mean you miss out on some of the best food experiences on the planet.

Skeptical? Even late food critic superstars like Anthony Bordain and Jonathan Gold cite street food options as true hidden gems of the culinary world.
Getting the Most Out of Your International Entertainment Spending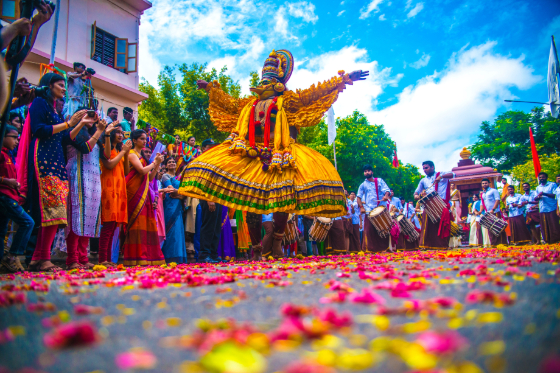 Find free fun. If you are willing to look, most international travel destinations have plenty of free entertainment opportunities to enjoy. With a little bit of research (and maybe a conversation with a local or two), you can find all kinds of entertainment options that won't blow a hole in your travel wallet.

Free museum admission days, public programs held at libraries and other town centers, local street fairs, church-sponsored events, and open air concerts are all opportunities to make your international escape fun on a budget.

And don't forget, the excitement of simply touring your new surroundings rarely comes with a price tag.

Become one with nature. In many places, outdoor activities like going for a hike, visiting a beach, or strolling through a park are beautifully free experiences.

Ecotourism - visiting and exploring places having unspoiled natural resources - continues to thrive. As such, there are plenty of resources out there for finding some of the most beautiful (and free) natural wonders wherever your international wanderlust takes you.
Seek out bundles and packages. Many tourism-focused locales offer passes that visitors can use to gain access to multiple sites, experiences, and attractions.

As long as you plan on taking full advantage of the available destinations, this can be a great way to cut down on admissions fees and ticket prices to places and sites you were planning on visiting anyway.

Use social media. If there are places you want to visit or experiences you know you want to have on your international journey, start following the businesses and/or proprietors on social media well ahead of your departure. This can be a great way to keep an eye out for ticket offers, coupons, or other discounts you can use on your trip.
Conclusion
International travel requires several extra layers of preparation. A big part of that is budgeting for everything from passports to transportation to lodging to entertainment.
With some smart planning strategies and an eye towards savings, you can successfully keep costs down while you see the world.
Click here for expedited passport courier services
Top 5 Questions About Expedited Passport Couriers
U.S. Passport Service Guide - Who we are
For over 20 years, U.S. Passport Service Guide has helped American citizens understand and navigate the passport application process. We use our expertise and experience to help travelers get United States passports quickly and efficiently.
Our website currently receives over half a million visitors a month. We are committed to going the "extra mile" for all of our readers. Both passport officials and website visitors frequently write to express gratitude for the assistance we provide.
Please contact us if you have any travel related questions - especially ones about passports and visa expediting. We usually respond to e-mails within 24 hours, oftentimes the same day. We are committed to working with you until you get the answer you need.
Expedite Your Passport Now!