5 Huge International Road Trip Mistakes Americans Make
…and How to Avoid Them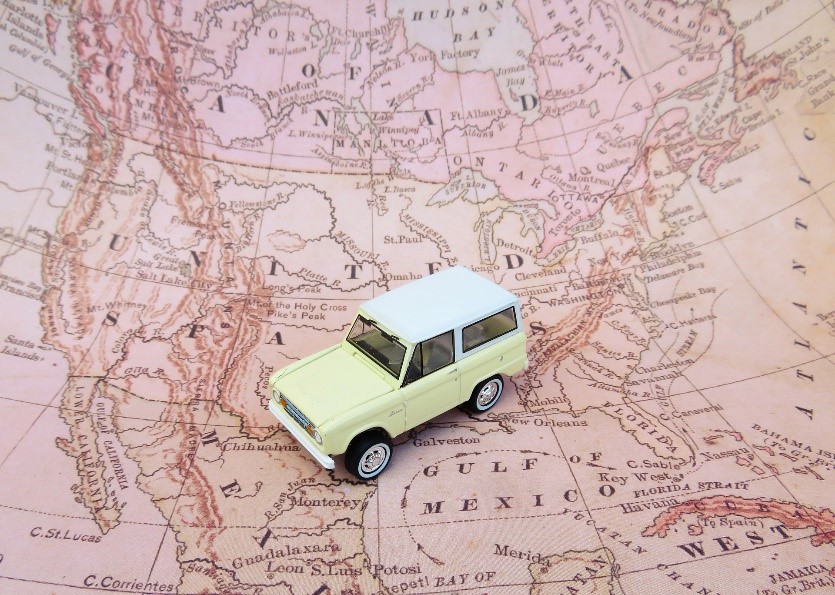 Every year, millions of Americans choose to take international road trips by driving across the border rather than fly or cruise. Thousands more will fly across the ocean only to then take to the roads to tour places like Europe, Asia, and the Middle East. These long international driving vacations can be both an exciting and cost-effective way to see the world.
While it may not be the fastest way to get from Point A to Point B, the perfect road trip can turn the traveling portion of an inexpensive vacation into its own adventure.
That said, a road trip can quickly turn into a nightmare if you aren't properly prepared. Here are five of the most common ways international drives take a turn for the worse and what you can do to make sure you keep your road trip on course.
Forgetting the proper documentation
If you are leaving or re-entering the United States, you need proper documentation. Both Mexico and Canada have specific requirements for what you will need to have for each member of your traveling party, your vehicle, and its contents to be able to make a successful overland border crossing. The U.S. Customs and Border Protection (CBP) website maintains the most up-to-date references to what documentation you need along with what can and cannot be in your vehicle.
No matter whether you are crossing the northern or southern border on your road trip, U.S. citizens must present a valid passport, a passport card or other approved WHTI and WHTI-compliant document when reentering the country.
If your international drive is only going as far as Mexico or Canada, a passport card is worth considering. While passport cards do not come with all the same benefits as a full-fledged passport (for instance, passport cards cannot be used for airline travel), they are a much cheaper option for American international road-trippers who aren't planning on leaving the continent.
On the other hand, if you are planning on an international road trip outside of North America, a proper valid passport is necessary.
If you have an international drive planned and this in news to you, thankfully there are ways to expedite the passport process. In some cases, you can have a passport in-hand is as few as 24 hours.
Neglecting to pack in accordance with U.S. Customs and Border Protection regulations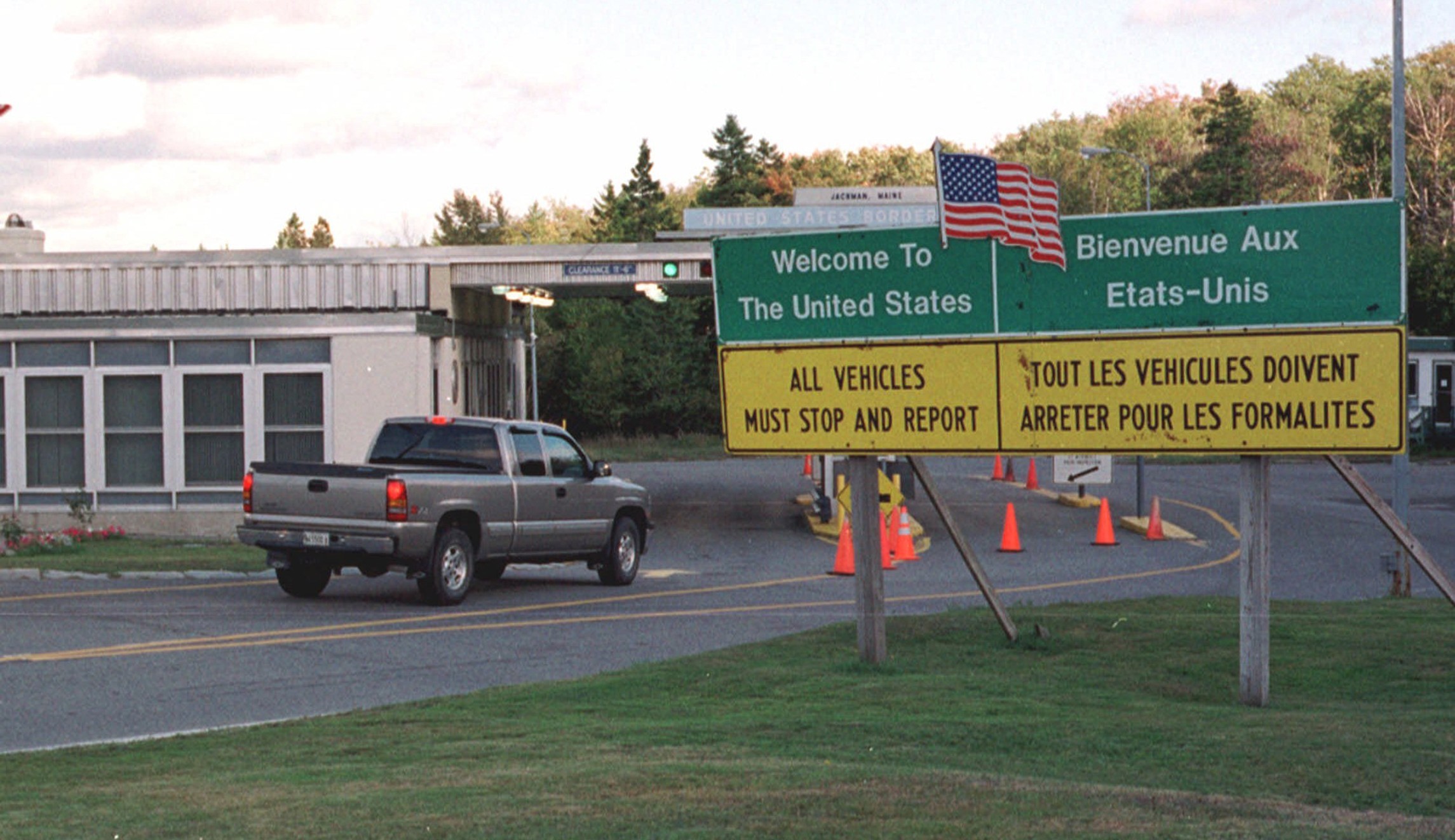 It is crucial to ensure you and your passengers have what you need to both be comfortable and safe on the road. Nevertheless, be advised: your snack stash and every-day emergency kit might land you in trouble at the border if you don't take a careful inventory first. Ignorance isn't an acceptable excuse. You are responsible for any of the prohibited items (listed here) in your vehicle or on your person.
Unlike a domestic trip, border crossings mean that you have to be mindful of everything you pack. If you are found to be transporting a banned item or substance, you could be subject to hefty finds or even arrest. Today's border crossing checks are more thorough than ever, so it is best to cover your bases and make sure you aren't throwing away your dream international road trip adventure because you are unwittingly transporting contraband.
For instance, make sure any prescription medications you are traveling with come in their original bottles and with the appropriate documentation. Take only what you need for the declared length of your trip.
Most food should be OK, but there are specific fruits, vegetables, meats, and some grains that may be an issue. As a rule, make sure you consult the CBP's latest list of prohibited and restricted items before you load up your ride.
Failing to consider your vehicle's needs
Just as you need to look after the possible emergency needs of you and your passengers, your vehicle may require some TLC along the way as well.
While your vehicle may do a great job getting you around town, taking an international road trip is a different story. Make sure your vehicle is up to date on all its manufacturer-recommended service. For instance, if you've been waiting on replacing your old tires, doing so before your long drive is always better than during your long drive.
You will also want to have crucial car supplies stashed in your trunk in case issues pop up while you are on the road in an unfamiliar place. Accessing emergency road services or an automotive supply store may be a challenge depending on where your journey takes you.
Some key items to pack include:
inflated spare tire in good condition
jack and tire iron set
jumper cables
extra wiper blades
flashlight
extra engine coolant
car tool kit
vehicle owner's manual
pen and paper
duct tape
ice scraper (…maybe not for a trip to Mexico)
Note that while you can bring a gas can with emergency fuel, you will likely charged a duty for importing the gas across any international border.
If your car isn't the ideal ride for a long road trip, know that it is possible to take a rental car across the border - just make sure you do your due diligence up front. Most car rental companies have strict policies about using their vehicles internationally. If you opt to go the rental route, call around to make sure you are getting quotes that include any additional required international documentation and insurance.
Over relying on a GPS
Remember maps?
Most of us now rely on some combination of our smartphones, GPS devices, or car navigation systems to get us from here to there. It makes sense: who wouldn't want access to real-time route adjustments, traffic updates, and the ability to search for a way to just about anywhere while on the go.
Unfortunately, there is no guarantee that your GPS system will work as well as it does at home (…if at all) when traveling internationally. Even if you've sprung for an international data plan or updated your device's firmware prior to your trip, don't cross the border without some trusty, up-to-date maps.
Ideally, you will never have to unfold them (which, of course, avoids the inevitable confusion of re-folding them); but should your technology let you down, you will be glad to have your trusty paper companions.
In a pinch, map websites like Google Maps and MapQuest allow users to pre-plan their routes, add key stops along the way, and print out hard copies to stash in the glove box as insurance against tech failures.
Missing out on the joys of an international road trip
When opting for an international road trip, it is easy for travelers to get swept up in the planning, the pressure to make good time between stops, and the final destination. This may get you to where you're going, but if part of your vacation time is going to be spent on the road, why not make the road part of your vacation?
It's true, long stretches in a car can become some combination of boring, frustrating, and exhausting rather quickly – it doesn't have to be that way.
Adding beautiful sights and fun diversions to your route can help break up long international drives. Furthermore, planning these types of stops ensures that you can your companions can have memorable experiences before you even reach your destination and then extend the vacation experience well after you leave it.
Will there still be stretches of napping and zoning out with smartphones? Probably, but baking things into the trip for everyone to anticipate and enjoy can provide the fodder for time spent talking, laughing, and sharing as well.
Pro Tip:
Roadtrippers is a great tool designed specifically for crafting the perfect road trip. You can search for necessities like food, gas and lodging, but there are also options to search for things like outdoor activities, tourist attractions, cultural sites, and entertainment venues. You can adjust the threshold of how far of course you are willing to go in pursuit of these stops and add interesting ones with just a few clicks.
Once you are happy with your plan, it can be saved and even printed out with complete turn-by-turn directions (note: you might need a binder to store the printed pages for a long drive). There is a paid version of the tool that includes additional features, but you can get a lot of helpful planning done by relying solely on the site's free tools.
International road trips require plenty of planning and time to maximize their value and enjoyment. For those willing to put in the effort, the perfect road trip can easily transform a long drive across the border into the trip of a lifetime. Just make sure you have your passports, a solid plan, and an adventurous spirit before turning the ignition.
Click here for expedited passport courier services
Expedite Your Passport Now!