5 Unique Ways to Spend Your Summer Abroad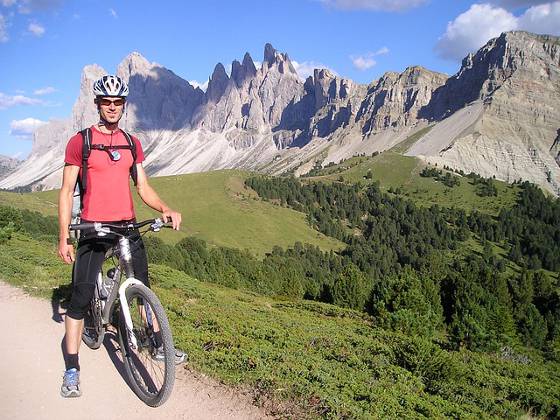 Summer time is the perfect chance to get away. This year, trade your usual travel destinations for some more exciting and rewarding experiences.
There are so many different summer opportunities to take advantage of. It doesn't matter if you are a college student looking for summer study abroad programs to enroll in or just exploring ideas for international summer vacations to break the monotony of long summer days at home. There are plenty of programs to enroll in and amazing overseas locations to visit.
In this post, we will share some of the most unique and exciting ways to get away for the summer.
Are You and Your Passport Ready for Summer Travel?
Before you start planning your summer adventures, you have some work to do. The first step is to be sure your passport is valid and ready to go.
Each year, there is a spring rush on passport applications for Americans looking to get their travel documents ready for their summer travel plans. This year is no different.
Summer is always a busy time for a journey abroad. Students are on summer vacation, making it the perfect time for traveling with kids. The world-famous coasts of Europe and the Caribbean islands fill up with travelers looking for beach days in the sun. History buffs explore the past, visiting cultural sites and trekking across cobblestone streets. Nature lovers seek out the world's most scenic drives, lush gardens, and adventurous hiking trails.
None of these international summer adventures are possible without a passport.
If you are in any of the following situations, you need to apply for a new passport immediately to be sure your summer holiday plans aren't over before they begin:
Remember: The wait for a new or renewed passport can be particularly long in the spring and summer. If you are running out of time to get your travel document needs sorted out, the best solution is to get help from a reputable passport expediter.
In most cases, these pros can help you get a passport faster and for less than the cost of trying to rush a passport application on your own.
Our top recommendation for a reliable and trustworthy passport expediting service goes to Rush My Passport.
For more, you can read our full review of Rush My Passport.
Got your passport needs taken care of? Now it's time for fun! How are you going to spend your summer vacation?
1. Learn Something New This Summer Abroad
Summer is the perfect time to broaden your horizons. There are plenty of summer semester programs that can help you see the world and learn at the same time. If the college life isn't your thing, there are still plenty of programs that allow you the chance to turn your summer into a time of personal growth.
Go Back to School with International Study Abroad Programs
Summer is an ideal opportunity for both college students and non-students looking for a once-in-a-lifetime study abroad experience. Most colleges and universities offer intensive summer programs abroad in June, July, and August. This is an excellent chance to rack up some extra college credits or simply soak up some rich history and cultural experience first hand.
When looking for the perfect summer study abroad program, start by deciding where you want to visit. Consider the culture, history, and environment of each destination.
From there, seek out a college or university that offers a summer program to the country, region, or town you want to visit. The workload, accommodations, and specific program requirements will vary by program, course, and destination.
It is a little known fact that you rarely have to be an enrolled student with a particular school to be able to sign on for their study abroad programs. If you find a summer program that you are interested in, research the requirements and apply.
There are also plenty of merit-based and need-based scholarships available to those looking to study abroad. This can make your international experience much more affordable than it would otherwise be.
Remember: while studying abroad can be a great way to see the world, it is still primarily an academic experience designed with college students in mind. Whether you are a university student or not, you need to be prepared to meet the academic requirements of any summer programs you apply to.
Take Advantage of Other International Educational Opportunities
One of the best parts of traveling abroad is experiencing the language and cuisine of another culture. Rather than taking the DIY approach, consider taking advantage of some more formal summer study experiences.
This summer, you could spend your vacation learning Spanish in beautiful Antigua, Guatemala. With over 80 Spanish language schools from which to choose, this colonial city is an excellent choice.
The popular Mundo Spanish Language School offers relaxing one-on-one Spanish lessons in their tranquil outdoor garden setting, plus volunteer and homestay opportunities for a complete cultural immersion. Antigua's proximity to beautiful Lake Atitlan and its surrounding Maya villages is a delightful bonus.
As long as you're traveling to learn a new skill this summer, why not turn the adventure dial up a notch and learn to scuba dive in Belize? You can become Open Water, Advanced Scuba, or Divemaster certified at one of many dive schools, including Scuba School Belize & Recreational Diving on Ambergris Caye.
Belize is the perfect place to receive an immediate reward for learning a new skill. Home to the famous Blue Hole, divers can make use of their certification to descend into the same mysterious 130-ft. hole that Jacques Cousteau did years ago. Take advantage of the countless other breathtaking Caribbean dive opportunities of Belize before summer's end.
2. Work Abroad Remotely as an International House Sitter
Work? You're probably saying to yourself, why would I spend my summer vacation working?
The answer is easy; when you combine a work experience with travel, somehow it doesn't really seem like work. With many companies offering employees a chance to work from home, there has never been a better time to take your job on the road and see the world at the same time!
Rather than booking expensive hotels or Airbnb destinations for your summer work home away from home, consider international house sitting. Other people around the world are also going on their summer holidays, and they want someone to watch over their property, pets, and plants while they're gone. You can score free accommodations (or even earn some extra cash) in exchange for looking after someone's place.
To get started, register with the major house sitting websites, then grab the book The House Sitters How-to Handbook: Your Complete Guide to Travel & Adventure as a House Sitter
to help snag this summer's best house sitting opportunities.
3. Be an Adventure Guide
Rather than taking your current job abroad, consider an exciting opportunity for a new type of work experience.
Bold Earth Teen Adventures
are trips to global destinations that are packed with life-changing experiences.
Paid Trip Leaders for this outdoor adventure company guide teens (ratio 2:16) on tours ranging from four to nine weeks. All Trip Leaders are trained prior to leading an adventure and must meet several other criteria; many come back every summer!
Bike Amsterdam to Paris, explore the Amazon rainforest, tour the ruins of Italy, or walk the Great Wall of China-all while empowering the world's future leaders.
4. Be an International Volunteer
Often referred to as "woofing", volunteering on organic farms in exchange for room and board is becoming increasingly popular among those dedicated to organic food sources and sustainable living.
WWOOF, World Wide Opportunities on Organic Farms, is the international clearinghouse that connects woofing volunteers to opportunities. Volunteers can choose organic and sustainable host properties from around the world.
It's a great way to learn the principles of organic farming and sustainable living in a hands-on environment, while providing a valued service to the property owners.
If you're looking for more variety in your volunteer experience,
Projects Abroad
is a reputable resource for an array of volunteer activities including environmental, medical, human rights, and business.
You can choose your volunteer vacation by project or by destination. Some available opportunities include:
Help build a school in typhoon ravaged Northern Cebu, Philippines.
Feed and care for animals at a rescue center in the Peruvian Amazon rainforest.
Coach a sport in an orphanage in Brasov, Romania.
Your volunteer opportunities are limited only by your willingness to apply and try.
5. Enjoy a New Challenge with an International Travel Adventure
Summer is a wonderful time for pushing yourself out of your comfort zone. There are a variety of ways you can trade the monotony of your day-to-day for the thrill of adventure and discovery.
Sail the Seas and See the Globe
Here's something you maybe haven't considered for a summer abroad -- tall ship crewing. You can get hands-on training when you sign on as crew with one of the
Classic Sailing
ocean voyages out of England.
There is really no place in the world that they don't sail, so finding an opportunity that fits your summer plans should be easy. Challenge your physical and mental limits, simplify your life, learn new languages and cultures from a multi-national crew, and make lifelong friendships. Maybe you'll become so addicted to this free spirited adventure that you'll discover a new way of life.
Take on an Eco-Conscious Challenge Abroad
You don't have to give up your conscience to be an extreme traveler. Those in pursuit of adventure are often also those who are looking for off-the-beaten-path experiences that offer the ultimate challenges without harming the environment.
If that sounds like you, Responsible Travel extreme vacations may offer the shot of adrenaline you seek. White water raft the wilderness of Patagonia, explore remote parts of Mongolia by camel and kayak, parasail and mountain bike your way through the Himalayas. No matter where your adventurous mind takes you, there's a tour for that.
Go on a Journey of Discovery This Summer
Sometimes travel is the fulfillment of a lifelong dream. It starts a little something like this, "I've always wanted to" and goes on to describe "what we've already given up ever doing". This summer give yourself permission to do it.
Maybe you have a vague desire to be part of something grand and meaningful, but it hasn't come into focus yet. Here are a couple of unusual ideas to get you thinking about your own dreams and turning them into your destiny.
Do you have a little Indiana Jones in you? If you think it would be epic to be part of a discovery that changes the way we look at the world, how about participating in an archaeological dig? Most major digs are only made possible by field volunteers who are willing to roll up their sleeves and get dirty. If you are interested in unearthing culture and history, investigate the ministry of foreign affairs websites of any country you are interested in and apply to help. There are digs happening all the time across South America, Africa, Europe, Australia, and Asia. Pitch in this summer!
For the ultimate "How I Spent My Summer Vacation" story, what could be better than telling how you struck it rich hunting for buried treasure? Search the Australian outback for opals, dive for gold off the coast of Papua New Guinea, or discover a sunken ship worth millions in the Caribbean. Becoming a modern day adventurer could be the best way to spend your summer abroad! Just like with major archaeological projects, there are teams of treasure hunters always looking for extra crew members to join the quest.
Looking to go it alone? There are also plenty of international geocaching opportunities for your own DIY scavenger hunt around the world. Use your GPS and follow the clues to fun and surprises.
With a planet full of interesting travel destinations, we're just getting started. What are your suggestions for how to spend a summer abroad?
Share Your Travel Passion. Reap the Rewards
Once you're summer adventures are underway, don't forget to share! Craft and share your travel experiences online with other like-minded travelers with your own travel site.
SBI provides you with all the tools and support you need to turn your summer vacation into the start of your own travel business venture.
Expedite Your Passport Now!