Texas Passport Services - Where to Apply for a U.S. Passport in Texas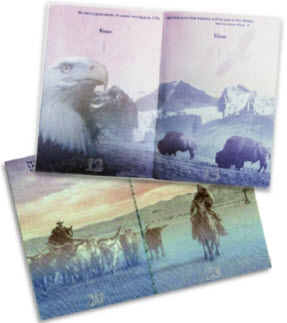 Texas passport facilities number in the hundreds when you consider the three different places an American citizen can submit applications: application acceptance facilities, regional passport agencies and professional expediting courier services. Below is a list of locations where you can apply for a passport in the state of Texas. For quick, expedited service, our highest recommendation goes to
Rush My Passport - Online Passport Service
.
Texas Passport Application Acceptance Facilities
Applying for a new passport requires applicants submit applications at a passport office.
Renewals can be sent by mail
. The majority of passport offices are located in post offices although they can also be found in count clerk's offices and public libraries. We have listed a central application acceptance facilities in each the top 10 largest cities in Texas. A complete list can be found on our
Texas passport office
page. Applicants have the option of routine or expedited processing when applying at an application acceptance facility. Routine service is estimated to take up to 6 weeks and expedited service up to 3 weeks. Those who require a passport more quickly can apply at a regional agency or through a registered expedited passport courier service. More information about these alternatives is provided below.
Texas Passport Agencies
There are three Texas Passport Agencies at which you can apply if your departure date is only two weeks away or less. You can apply at a regional agency if your trip is within four weeks and you also need to get a visa. The addresses are listed below. For details and directions, click the appropriate link.
Dallas Passport Agency
Earle Cabell Federal Building
1100 Commerce St
Dallas, TX 75242
El Paso Passport Agency
303 N. Oregon St
El Paso, TX 79901
Houston Passport Agency
George Thomas "Mickey" Leland Federal Building
1919 Smith Street, Suite 1400
Houston, TX 77002
Expedited Passport Courier Services in Texas
Applicants who need a passport quickly but are unable to visit a regional agency can authorize a third party to submit the application for them. This can be a friend, family member, travel agency or expedited passport courier service. The latter are registered with the Department of State Passport Services and authorized to represent their clients. The majority of expediting services have their home offices in the same cities as one of the regional agencies. Some only submit applications to one agency. Other have offices or representatives in multiple locations. We recommend
Rush My Passport
which has offices in West Palm Beach, Miami, Atlanta, NYC, Chicago, Philadelphia, Houston, San Francisco, and Los Angeles. You can click one of the links below for a list of more passport expediters.
Click for expedited passport courier service in 24 to 48 hours!
.
Expedite Your Passport Now!