Expediting a United States Passport at the El Paso Passport Agency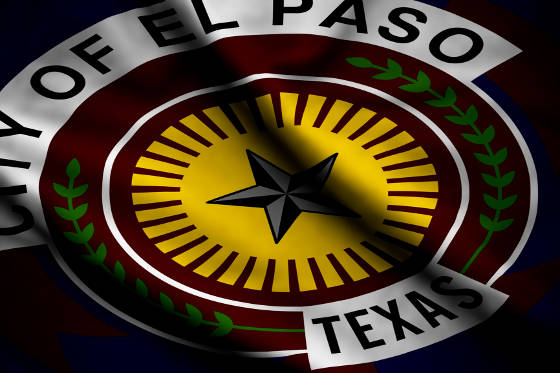 The El Paso Passport Agency expedites passports for U.S. citizens with urgent travel needs. If you require passport service in order to travel abroad within 14 days when no visa is required or within 28 days if you also need to get a travel visa, then you can apply at the El Paso Agency. The first step is to make an appointment by calling the automated appointment system. Appointments can also be made through the new
online appointment system
. If you are unable to travel to the El Paso Passport Agency but need to get your passport in a hurry, you can apply through a
registered passport expediting courier service
such as
Rush My Passport
. If you do not have emergency travel needs, you must apply in person for a new passport at a
Texas passport office
or by mail if you need a renewal.
El Paso Passport Agency
Anson Mills Building
303 N. Oregon St.
El Paso, TX 79901
Appointments Available From
7:30 a.m. to 3:00 p.m.
Monday through Friday
Excluding Federal Holidays
Automated Appointment Phone Number
(Available 24 hours/7 days)
1-877-487-2778
Processing Times
Will call service is offered for life/death emergencies and immediate travel abroad (leaving within 8 business days). Pickup will be based on travel plans. For all other customers, passports will be issued within 8 business days of applying at the agency. You will be informed of how the passport will be sent during your appointment. *This agency can issue both the U.S. passport book and the U.S. passport card on-site.
COVID-19 UPDATE:
This agency is currently processing passport applications. To prevent the spread of COVID-19 and protect both workforce and customers, agencies are currently limiting in-person appointments to customers who are traveling internationally in the next 72 hours (3 business days) due to a life-or-death emergency. Life-or-death emergencies are serious illnesses, injuries, or deaths in your immediate family (parent, legal guardian, child, spouse, sibling, and grandparent) that require you to travel outside the United States within 72 hours (3 business days). You can apply for routine service and expect to receive a passport in 10-12 weeks. You also have the option of paying an additional fee for expedited service to receive your passport in 4-6 weeks.
Map
How to Get to the El Paso Passport Agency
Parking
Metered parking is available, and the Anson Mills Parking Garage has rates up to $8.00 per day.
From Northeast/East El Paso:
Take US-54 South, merge onto I-10 West to Las Cruces, take exit 19B - Downtown/Convention Center, merge onto East Missouri Ave, turn left at North Oregon St, the Anson Mills building is two and a half blocks down on the right
From West El Paso:
Take I-10 East to exit 19A - Downtown/Convention Center, merge onto Wyoming Ave, take the second right to North Oregon St, the Anson Mills building is two and a half blocks down on the right
Avoid delays, apply online for rush passport processing
.
What to Do When You Arrive for Your Appointment at the El Paso Passport Agency
You will need your Social Security Number or your confirmation number.
Please arrive no more than 15 minutes prior to your appointment. Earlier arrivals will not be admitted.
Late arrivals, 15 minutes after the scheduled appointment, will have to reschedule their appointments.
Upon entry to the building, you will go through security, including metal detectors.
Take the elevator to the 7th floor.
Go to check-in/information. Your appointment will be verified.
You will be given a numbered ticket with the approximate, current waiting time at the bottom. (We do our best to keep the waiting time as short as possible.)
When your number is called and/or appears on the television monitor, go to the number of the window indicated.
In a hurry? Get your passport fast
.
Expedite Your Passport Now!