Minor Travel Consent Form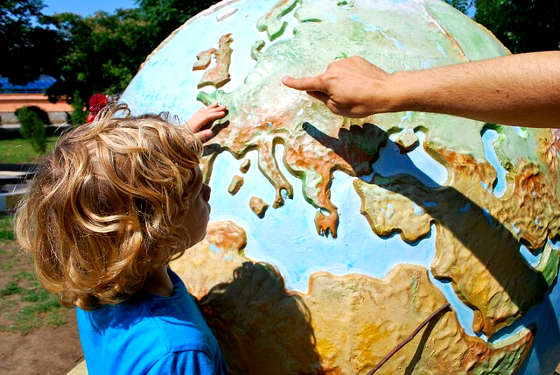 The Minor Travel Consent Form has become increasingly necessary due to the rise in instances of child abduction - particularly instances of custody cases and human trafficking.
If a child is traveling internationally with only one parent or with another adult (i.e., a relative, friend, teacher, etc.), an immigration officer, airline personnel, or travel company may ask for a Letter of Consent.
You can
download the minor travel consent form
in PDF format at the bottom of the page. The sample form below is a guide only.
You are also encouraged to have the consent form notarized. This can prevent issues establishing the authority and credibility of your documentation.
Parents who share custody of their children should carry copies of the legal custody documents. You can also contact the embassy of the country or countries the minor child will be visiting to confirm travel entry requirements. This proactive step can help avoid issues at border crossings and during the child's stay abroad.
Related Articles: Getting Passports for Minors
Minor Travel Consent Form
To Whom It May Concern:
I/We,
(Full Name(s) of Custodial and/or Non-Custodial Parent(s)/Legal Guardian(s))
am/are the lawful custodial parent(s) and/or non-custodial parent(s) or legal guardian(s) of:
| | |
| --- | --- |
| Child's full name: | |
| Date of Birth: | |
| Place of Birth: | |
| U.S. Passport Number: | |
, has my/our consent to travel with:
(Child's Full Name)

(Full Name of Accompanying Person)

(U.S. or Foreign Passport Number)

Date and Place of Issuance of This Passport)
to visit

((Name of Foreign Country)
during the period of

((Dates of Travel: Departure and Return)
During that period,

((Childs Name)
will be residing with

((Name of Person with Whom the Child will be Residing in Foreign Country)
at the following address:

((Number/street address and apartment number)

((City, State/Province, Country)

((Telephone and fax numbers)
Signature: Date:
(Custodial Parent, and/or Non-Custodial Parent or Legal Guardian)
Full Name:
Signature: Date:
(Custodial Parent, and/or Non-Custodial Parent or Legal Guardian)
Full Name:
Signed before me,
, (Full Name of Witness)
this at .
((Date) and (Location))
Signature of Witness:
Download: Minor Travel Consent Form
Related Articles: Traveling with a Minor FAQ
Top 5 Questions About Expedited Passport Couriers