How much is a same day passport?
by Sam
(Fremont Ca)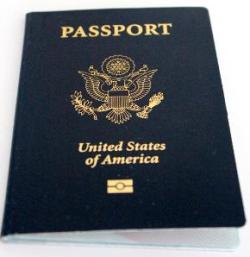 Question: What is the price for getting a passport in 14 days?


Answer:
There are two ways to get a same-day passport. One, you can schedule an appointment at the
San Francisco Passport Agency
and apply in person.
Applying for a same-day passport this way will cost $110 for the application fee, $35 for the execution fee and $60 for the expedited service fee for a total of $195. This does not include expenses for travel, parking, passport photo and other items that can increase the
total cost of expediting a passport
.
Another way to get a same day passport is to apply through a
registered expediting service
. Expediters have a daily quota of applications which they can submit. They can often get same day passports when an appointment is not available to an individual.
Note, if you are applying for a new passport using Form DS-11, you still need to take the form and supporting documents to an
application acceptance facility in San Francisco
where an agent will administer an oath and witness the signing of the application form.
Then, you can either mail the sealed package to the expediting service you have chosen or personally deliver it to their office. The expediter we recommend for those who live near San Francisco is
Travel Visa Pro
.
Fees vary depending on how quickly you want to get your travel document. They do offer same day passport expediting. This does not include
government fees
. For more information about their expedited passport service and corresponding fees, click the link below.
Visit Travel Visa Pro
How to get an emergency passport renewal in the U.S. or abroad. Discover the steps to renew your passport the same day.
Learn to expedite passport renewals as quickly as the same day. Where and how to renew passport in a hurry.
Use the online Passport Photo Wizard tool to make your own passport photos in minutes. Save money and time.
Watch step-by-step instructional passport videos of how to renew a passport in 3 steps.
Jet lag is almost certain if you travel across several time zones. Discover how to minimize the effects of jet lag for every age group and ensure a more rewarding family trip.