California Passport Application Acceptance Facilities by City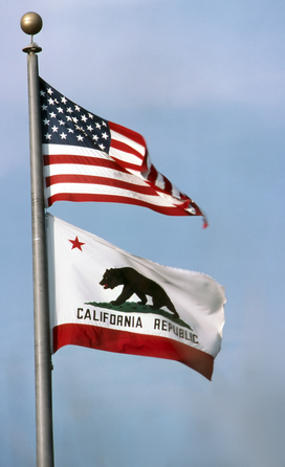 California passport application acceptance facilities are authorized to receive
form DS-11
by U.S. citizens who are applying for the first time or whose most recent passport is either expired, lost or damaged.
Most facilities require an appointment
.
An authorized agent at the facility you visit will review your documents, administer an oath and witness the signing of your application form. The signed form and supporting documents will be placed in an envelope and sealed.
Once mailed to the processing center, it can take up to 6 weeks for you to receive your passport unless you request expedited service. In this case, your travel document should arrive in 2 to 3 weeks. There is an additional fee of $60 to expedite the application.
Faster processing is available at regional agencies located in Los Angeles, San Diego and San Francisco. Applicants who do not have time to personally visit a regional agency can authorize a registered expediter to submit the application.
The fact that a city is not listed does not necessarily mean that no passport office is located there. New offices are constantly being registered and it may take some time for them to appear on the list.
If your city is not on the list below you can either check the list of California passport offices or call the local post office. This is the most likely place to find an acceptance agent. You can also search in nearby cities.
COVID-19 UPDATE:
Mailing delays are impacting passport processing. The Department of State's processing times begin when applications are received and not when you mail them. Standard service may take up to 14 weeks from the day the application is submitted to the day the passport arrives at your door. This timeframe includes both processing of the application and delivery time.
Expedited service may take up to 10 weeks from the day an application is submitted to the day a new passport is received. These door-to-door timeframes include both our processing times and mailing times on the front and back end. Delays may be significant so requesting 1-2-day mailing may greatly help.
Regional passport agencies are offering extremely limited in-person services if you need to travel internationally in the next 72 hours. Those with qualified life-or-death emergencies are prioritized.
Life-or-death emergencies are serious illnesses, injuries, or deaths in your immediate family (parent, legal guardian, child, spouse, sibling, and grandparent) that require you to travel outside the United States within 72 hours (3 business days).
If you need to travel due to a qualified life-or-death emergency, please call the National Passport Information Center for an appointment.
Mondays through Fridays 8 AM to 5PM, call ET 1-877-487-2778 (TDD/TTY:1-888-874-7793) Outside of these hours, 202-647-4000
Rush My Passport has been obtaining expedited passport in 4.5 weeks. Visit Rush My Passport - Online Passport Service.
Click here to get your passport expedited quickly.